Finding A Good Haircut For Your Active Toddler Is No Easy Task, But These Celebrity Examples May Lead You To The Perfect Coif For Your Little One.
Do you think your daughter would look adorable in Suri Cruise's bob? Or maybe your son has the right texture to pull off the Justin Bieber 70's look. Finding a good hairstyle for your active toddler is no easy task, but these celebrity examples may lead you to the perfect coif for your little one.
Mary Fetzer
Bangs for girls
There are as many styles of bangs as there are hair types: Suri Cruise's classic full bangs are great for super-straight locks. Salma Hayek's daughter, Valentina, sports angled side-swept bangs, the perfect bangs for thick, bulky hair.
When you make them crooked or choppy on purpose (not by accident, Dad!), you tame wispy locks like Matilda Ledger's.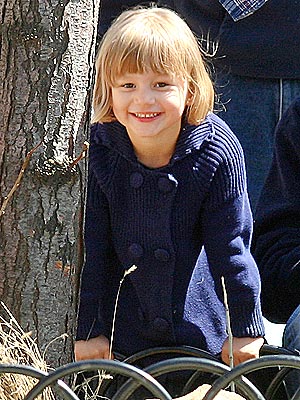 Bangs for boys
The 70s-inspired eye fringe Justin Bieber (pictured, below right) is a hot look for boys. This look works best with straight hair,that is brushed forward.  
Pax Jolie-Pitt wears a fabulously trendy 'do without dealing with the length. His choppy haircut looks great whether combed or not. The piecey bangs are just right for thick, straight hair.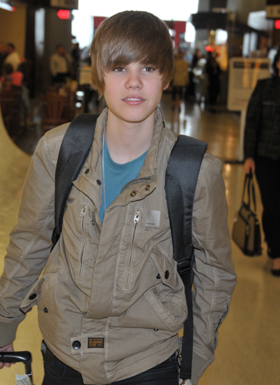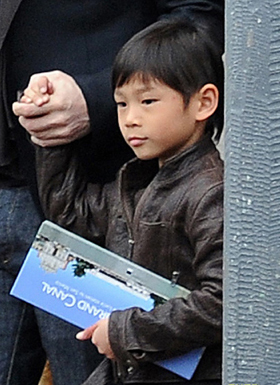 Modified pixie cut for girls
You envision your little fashionista with long, gorgeous pageant hair, but it's just not in the cards for her thin, fine hair. Shiloh Jolie-Pitt turned heads worldwide when she premiered her modified pixie haircut.
The pixie eliminated Shiloh's stringy length, and her hair looks thick and full.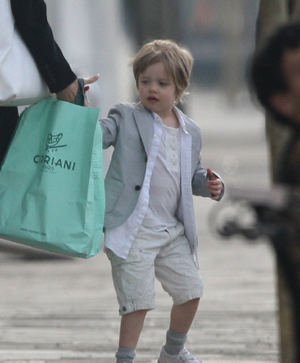 Caesar haircut for boys
The Caesar haircut didn't work on George Clooney, but it's quite practical for a 2-year-old boy. The hair is brushed forward but cut in a very short length, like a crew cut with mini bangs.
 Active Cruz Beckham, David and Victoria's youngest, pulls off the Caesar perfectly.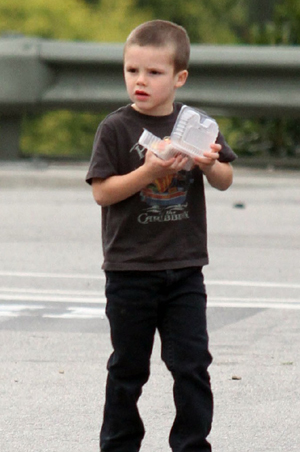 Bob for girls
The classic bob – with or without bangs – is stylish and manageable. Though she's now letting her hair grow, Suri Cruise was once the poster child for the bob. Her chin-length hair and full bangs kept her looking neat as a pin.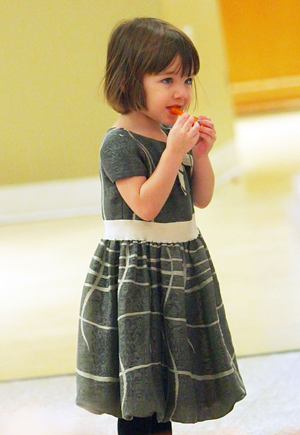 Edward for boys
If you can't bear to part with your son's luscious locks, consider preserving at least some of it with the Edward. Robert Pattinson (aka Edward Cullen, pictured below right) brought back the bouffant, and it's really caught on.
Trendsetter Kingston Rossdale wears the Edward better than Mr. Pattinson himself! Keep the hair short in back and on the sides but longer on top. A little gel or spray is required.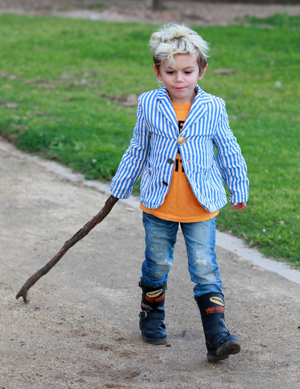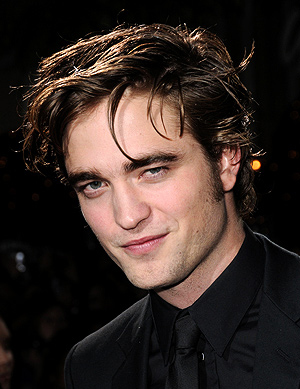 Curly girls
Think Shirley Temple. Her trademark curls were part of her bubbly personality. And while others may covet those ringlets, your curly girl will spend a lifetime trying to manage them. While she's little, consider letting the curls grow a little. The weight of the hair may help tame the curls, and you'll have the option of using pins or headbands to pull the hair back.
 Halle Berry and Nicole Richie (pictured) keep Nahla's and Harlow's tresses up in precious little ponytails.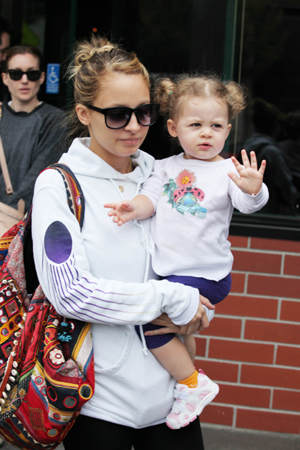 Greaser for boys
Believe it or not, Danny Zuko's greaser look is an up-and-coming trend. This is a good thing for the boys with super-thick-won't-stay-down cowlicks. The cool thing about this style is that it works on virtually any hairstyle longer than a buzz cut.
Use water, gel or a touch of hairspray to guide Sean (son of Britney Spears) Preston's dashing look.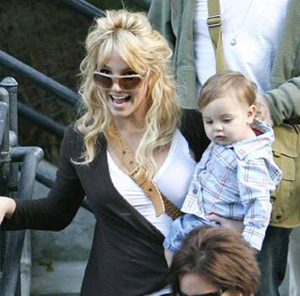 Long hair for girls
Ironically, long hair is often easier to manage than shorter hairstyles. Keep the hair out of her face with an adorable headband, or add some plaits or French braids. Jennifer Garner always has Violet's hair styled beautifully.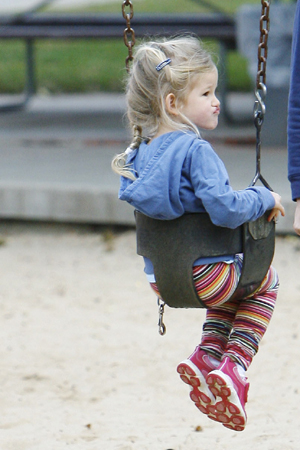 A mohawk for boys
The mohawk is perfect for little baldies. Zuma Rossdale is the perfect example of a hair-challenged kid (unlike his brother Kingston, above). Zuma has been bare-headed for most of his young life, but now that there's the promise of growth, mom Gwen Stefani fashions Zuma's hair into a mini mohawk. The mohawk is fashionable in both curly or spiky form.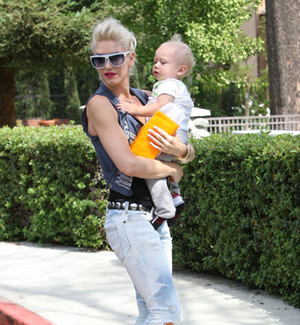 For more on kids hairstyles and celebrity style:
-What's your celebrity maternity style?
-Tips and tricks for surviving toddler haircuts
-More celebrity hairstyles