An Average Of 12 Children Die Each Year As A Result Of Strangulation From Window Cords. Pottery Barn Kids Has Introduced Great Cordless Shades That Are Stylish And Safe!
An average of 12 children die each year as a result of strangulation from window cords. Pottery Barn Kids has introduced great cordless shades that are stylish and safe!
Pottery Barn has done it again! They made a fabulous product that is stylish and safe for your kiddos. (I'm not talking about toys, by the way!)
Behold the cordless Roman shades with blackout lining
: "A cordless design makes these smart, stylish shades perfectly safe – a great choice for nurseries and kids' rooms. A blackout lining keeps the room peacefully dark at naptime."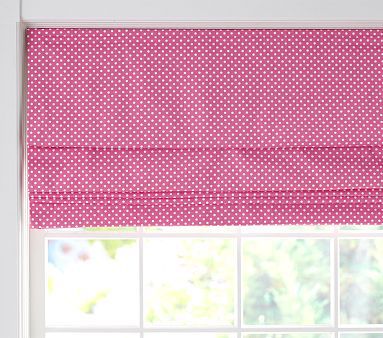 Cords on blinds and window coverings are dangerous. According to
USA Today
, one child dies each month as a result of strangulation from window covering cords. The Consumer Product Safety Commission lists window cords as one of the top five hidden dangers in a home. These Pottery Barn cordless shades are a fantastically cute and safe option for your baby or child's room. They come in green, light pink, lavender and bright pink. They are pricey - between $129 and $169 - but a good investment.