Could A Meal Delivery Program Actually Help You Lose The Baby Weight?
If I had a dollar for every time my lunch consisted of mac and cheese straight out of the pan, I would be rich. And a lot skinnier.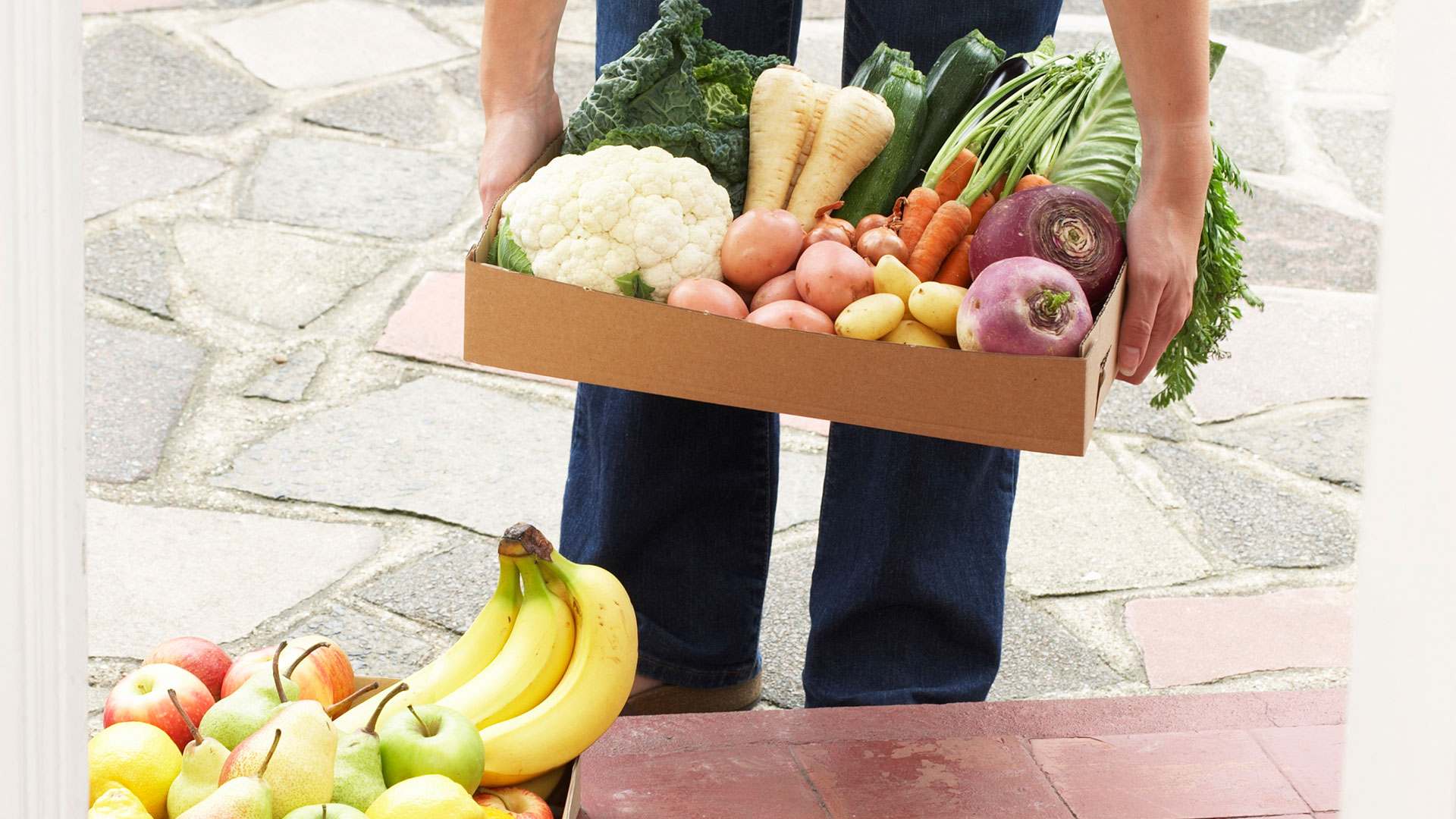 Photo credit: Martin Poole/Digital Vision/Getty Images
But of course, I don't.
Instead, all I have is a lot of leftover mac and cheese and a spare tire I can't blame entirely on the baby.
I am still struggling with finding the time to prepare nutritious meals for myself during the day while taking care of a newborn and my other young children. In what seems like a vicious cycle, I don't have time to eat right so I can't lose the baby weight. I need to go to the gym, but I can't find the time so I put on even more weight and so on and so forth.
One interesting solution, for the mom who may be a bit more adventurous than I, is the new crop of postpartum meal delivery systems. Focused on meeting the nutritional needs of new moms, these programs promise to deliver healthy foods that keep you eating well all while working to lose the baby weight. Sounds too good to be true, but hey — what could it hurt?
Freshology
According to its website, the "Fresh Mommy Meal Plan" program of Freshology, "is a truly innovative method for losing pregnancy weight. Our chefs, who are leaders in the industry, have developed an all-natural menu based on the specific nutrients mothers need while they are nursing, weaning or simply living the life of a busy mom." The program promises to deliver the following benefits:
Increased stamina and energy levels
Decreased irritability
Quicker muscle recovery after pregnancy
Sharpened mental reflexes
Meal plans include 14-, 20- or 28-day programs with menu samplings such as dijon-crusted turkey paillards with grilled squash succotash and artichoke-stuffed tomato with a chocolate cheesecake cup for desert. The program works with daily deliveries that include breakfast, lunch, dinner, desert and a snack (Fresh Mommy, $55/day).
Blue Apron
While not a program specific to new mothers, Blue Apron delivers to most of the country and focuses on fresh and specialty ingredients with meals that can be cooked in the 500 to 700 calorie range, making it a nice option for busy nights to get dinner on the table. This plan is a nice option for moms looking for a short-term solution for losing weight, as you pay week-by-week and plans start at less than $10 a person (Blue Apron, $10+).
Healthy Mommy Creations
This program is completely customizable, making it perfect for new mothers. The company, Healthy Chefs, is all-organic and you can create a profile based on your own preferences, such as gluten-free or vegan. It's also a national meal-delivery program that uses fresh, not frozen, food, which is pretty impressive. They offer everything from breakfast and dinner to snacks and energy drinks and all meals and items come with allergy information, so you don't have to worry about introducing any unknown allergens into your baby's diet if you're breastfeeding.
The program delivers weekly meals based on your online profile (which can be changed anytime) and focuses on whole grains, fresh vegetables and fruits, healthy proteins, B vitamins (including folic acid), iron, calcium and vitamin D, without any artificial chemicals or artificial ingredients. The Healthy Mommy program delivers in five- or seven-day meal plan options, with offerings such as blueberry crepes, white bean chili or turkey au jus (Healthy Mommy, $60/day).
More on postpartum
The best new jogging strollers on the market
Postpartum pampering: Avoid new-mommy burn-out
I overdid it during maternity leave and ended up in the hospital