Breastfeeding Never Looked So Good With These Nursing Nightgowns
There's just something about a nightgown that makes me feel pretty. But breast milk-stained nightgowns? Not so much.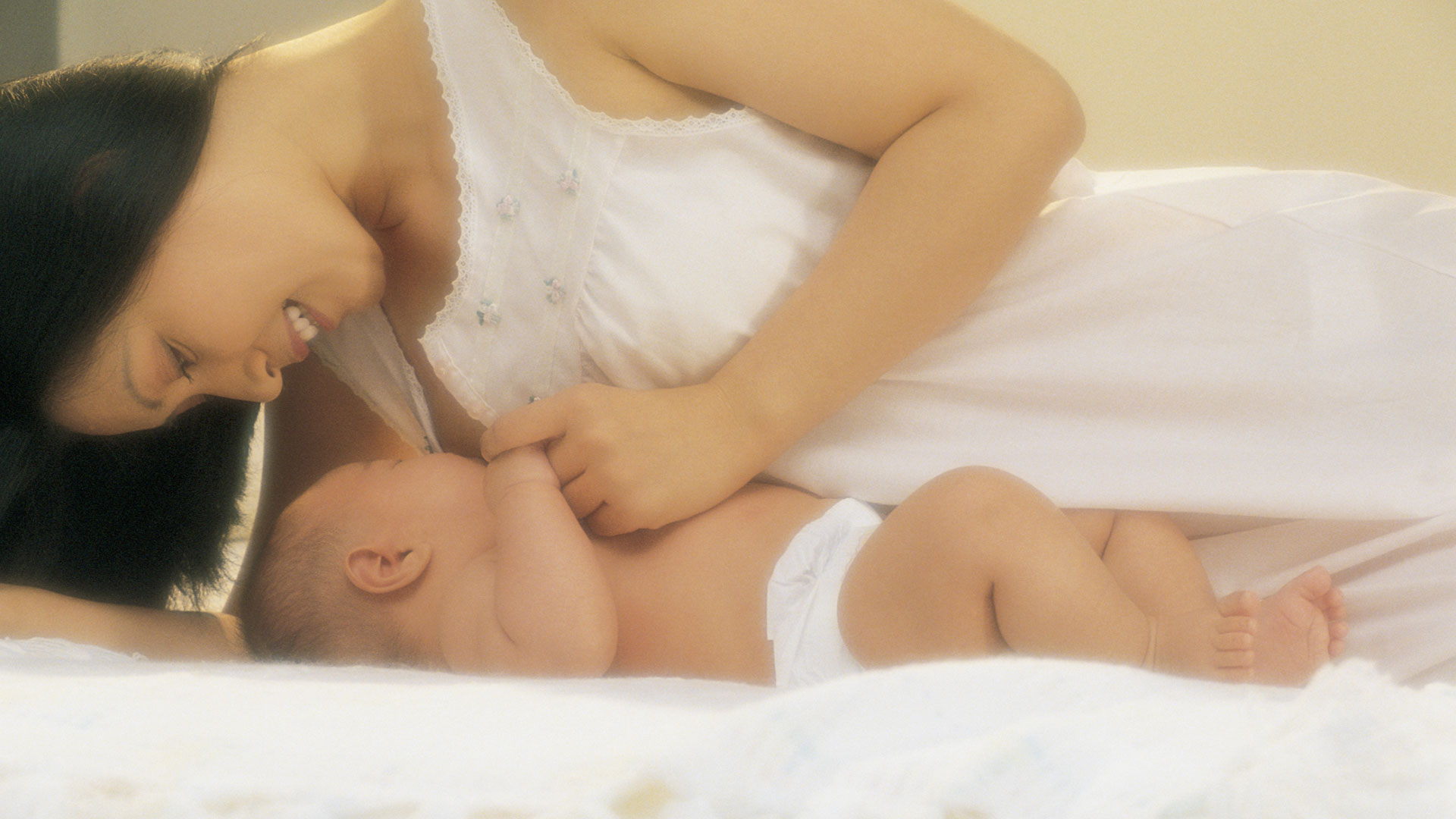 Photo credit: Comstock/Stockbyte/Getty Images
If there's one thing I've learned about being a mother, it's this — you will spend a lot of time in your pajamas.
So instead of fighting the inevitable, I have finally wizened up over the years and gave in to the pajama-wearing ways of exhausted mothers everywhere. But because wearing junky jammies all day, every day doesn't exactly make for a great self-esteem booster, it helps to make sure those pajamas are at least pretty and functional, especially during the breastfeeding days.
Leaking in lace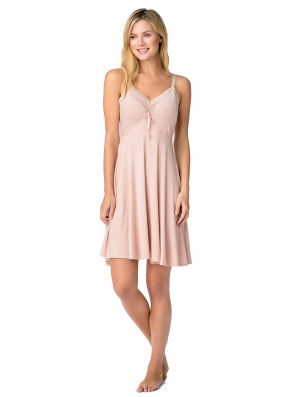 Combat some of that feeling-frumpy postpartum stage with a little pink and lace. This lace-trimmed nightgown from the Jessica Simpson motherhood collection looks pretty, all while working double duty with clip-down nursing panels. Always working, even while looking good? Sounds like someone else I know. (Motherhood Maternity, $30)
Simple and sweet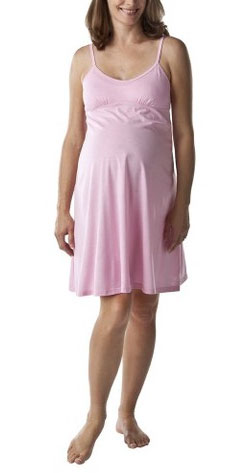 Sometimes, less is more, as is the case with this simple nursing slip from Target. It's stretchy and soft and can easily take a woman from all her pregnant glory in the last trimester to nursing a newborn in no time during the postpartum months. Plus, it's pink, which always makes me feel better. (Target.com, $38)
Warm and cozy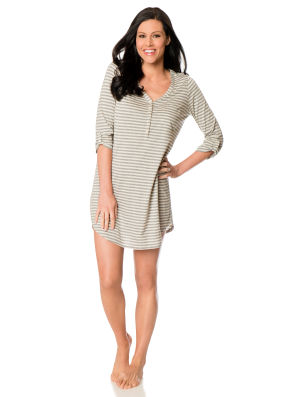 I love a good nightgown that can go from pregnancy to postpartum and this option has it all. Not only is it super cute with a striped henley design, but it has long sleeves for those colder nights. I'm also a super huge fan of nursing nightgowns that simply pull down, like this one, so you don't have to mess with all those straps. Perfection. (Motherhood Maternity, $27)
Pretty in polka dots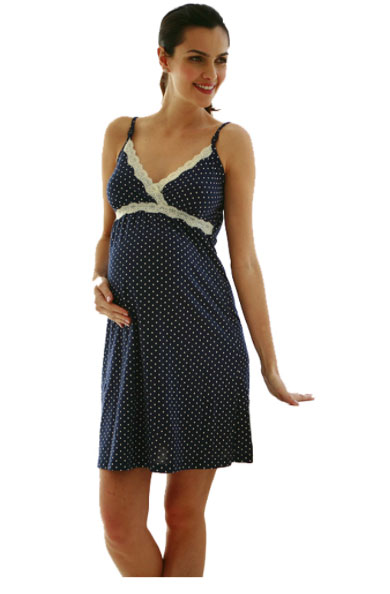 When I was pregnant, I searched high and low for a pretty nightgown that I could use during pregnancy and in the postpartum months to come. (Because you're considered "postpartum" for at least a year, didn't you know that?) I paid a little more than I normally would for a nightgown in finding this option, but it has been so worth it. It's my go-to nursing nightgown because it has both an option of a clip-down panel that is actually comfortable or the material is simply stretchy enough to pull down for a feeding — which if you're lazy or exhausted in the middle of the night, is a plus. (Due Maternity, $60)
Color-blocked

I also love this option from Due Maternity because it actually looks put-together for lounging about in the house — it almost looks like a dress instead of a nightgown. A touch of peekaboo lace in the back helps remind you that you are still sexy, but comfort always comes first, my friends. (Due Maternity, $64)
LBD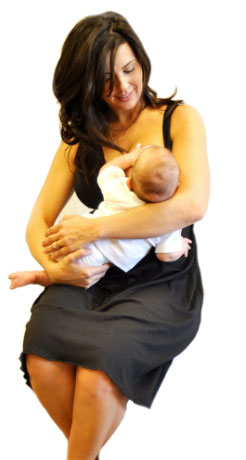 Much like your pre-pregnancy wardrobe, the little black dress is a staple. Only in this case, it's a little black nightgown. Pair this bad boy with a messy bun, a decent robe and a steaming cup of coffee and I'd say you're pretty much ready to tackle anything. And by "anything," of course, I mean feeding a newborn for hours on end while watching Gilmore Girls on Netflix. But really — what more could you ask for in life? (Lactation Connection, $38)
More on breastfeeding
I dreaded breastfeeding until I fell in love with it
Is my baby fussy because of something I ate?
Nursing gear for experienced breastfeeding moms