Is There A Norm For Recovering Post-Birth?
After I had my fourth baby, I admit that I felt a little bit like I was on vacation. A whole week of help and free babysitting for the older kids?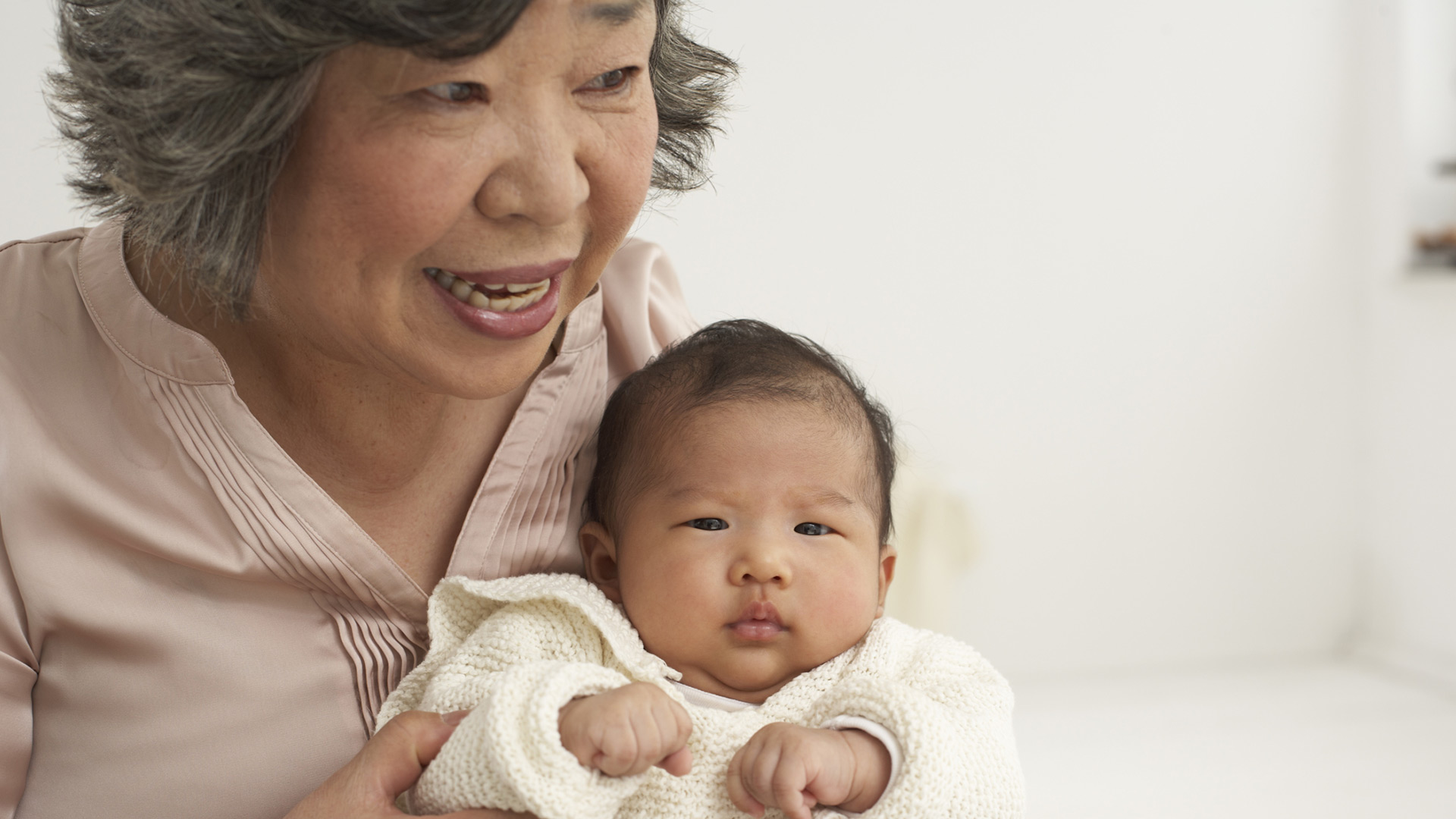 Photo credit: Westend61/Getty Images
You know you're a mom when giving birth feels like a break, but still, having run the gamut of postpartum experiences, with everything from no help to almost two weeks of help this time around, I couldn't help but wonder what the norm is when it comes to recovering after childbirth?
A historical perspective
The way that women are treated after birth has shifted quite drastically throughout history. Traditionally, women usually had weeks to do nothing but rest and bond with their babies, as close-knit families and communities took over the household tasks for them. "I had a neighbor who was 98 years old and had two children," comments blogger Vanessa O'Keefe. "She said she stayed in the hospital for 10 days before coming home!" Unfortunately, a major shift occurred in the way a mother recovered after birth as Americans moved out of close-knit communities and life became, quite literally, every man, and thus woman, for him and herself.
Culture shock
Recovery after childbirth also differs widely by culture. For instance, women in China are given a month to do nothing but rest and eat fortifying soups, Mexican women traditionally have 40 days, French women commonly stay up to a week in the hospital and Dutch women are visited every day for at least a week by a postpartum nurse for help with and education about a new baby. Contrast that with postpartum expectations here, where women are lauded for "bouncing back" days after giving birth — bonus points if you can pull off sexy underwear selfies while doing so. It's a DIY mentality, but it can also be harmful.
A woman's world
Every woman and every recovery is different. For me, a stint with no help after my second daughter was born was totally fine, but time with help with the big kids for two weeks after my fourth was born and I still wasn't totally recovered. Some women, like Nicole Brabant, who was taking her daughter to dance class with a 4-day-old newborn, see the postpartum phase as just another part of parenting. "I had a baby, not a heart attack!" she exclaims. Other moms, like Emily Laurie, a nursing supervisor, relished taking her time during recovery. "My mom stayed with me for a week and I totally believe in the Canadian way of doing things," she exclaims. "Twelve months for a full recovery! It took your body almost a year to get that way [so] it's bound to take a year just hormonally, physically and emotionally to get back to normal... and back to a balanced life."
What the experts say
Unfortunately, there may not be a standard one-size-fits-all answer to the question of how long a woman will take to recover after birth. A week seems to be the standard for most women. "Recovery, to a great degree, is determined by whether a patient has a vaginal or cesarean birth," explains Dr. James A. O'Brien, M.D., F.A.C.O.G. and Medical Director of Inpatient Obstetrics at the Women and Infants' Hospital of Rhode Island. "Generally, women with cesarean delivery will return to normal activity without discomfort more slowly because of their abdominal incision. As a rule, the resumption of activity should be guided by how the patient feels." Dr. Erik Shultz, OB-GYN with partners in OB-GYN Care at Texas Children's Pavilion for Women in Houston also points out that some physiological changes of pregnancy can last for weeks to several months following birth. "A woman can resume some normal daily activities almost immediately, but others, including light exercise and intercourse, should be postponed until her body has been given the appropriate time to heal," he explains. "The healing time varies depending on delivery type and pregnancy changes affecting the bones, joints, tendons and muscles following pregnancy."
Getting what you need
When it comes to recovering after birth, the most important thing is taking the time to evaluate what you need. Not every woman has the option of endless help after birth, unfortunately, so sometimes it's about just getting through. Try to get plenty of rest, drink lots of water and continue taking your prenatal vitamins — and be on the watch for any signs of a fever, which could signal a postpartum infection, a common complication of overdoing it after birth.
How long did you have to recover after giving birth?
More on postpartum
Why you should hire a postpartum doula
Symptoms of postpartum depression
Caring for your body after baby