I Didn't Rest During My Maternity Leave
I thought I would be one of those women who bounce back after having a baby. But the only bouncing back I did was right back to the hospital.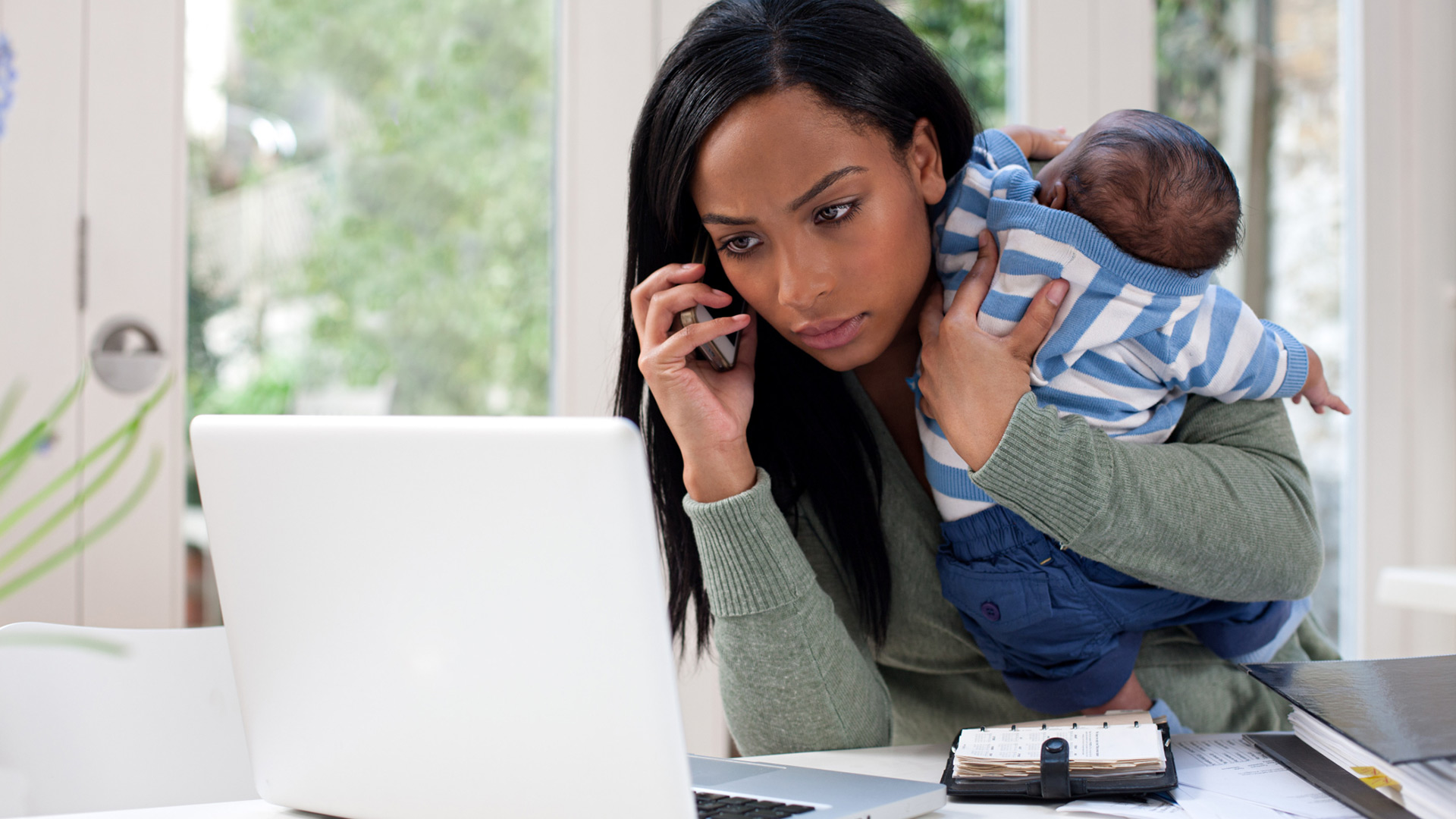 Photo credit: Image Source/Image Source/Getty Images
As I type this, I'm at home with my 2-week-old baby girl, loaded up on antibiotics and alternating between freezing cold and burning hot as I battle the evil that is mastitis.
The ironic thing is, this isn't my first run-in with the infamous postpartum infection, but apparently I never learn my lesson.
Postpartum fun
Three days after I delivered my first daughter, six years ago, I woke up shivering uncontrollably in the middle of the night. My husband, a young dad at barely 22, didn't know what was wrong with me. I was incoherent and my temperature measured a whopping 105 degrees. My diagnosis? A raging kidney infection. My treatment? An almost week-long stay in the hospital, where I was forced to pump-and-dump and cried every day about being separated from my daughter.
When I was finally released, I felt like a free woman — only to last another week before starting to shake yet again on the way home from visiting family, when I had suddenly become too weak to eat my grandmother's delicious homemade peach desert. (A tragedy in itself, I assure you.) The culprit this time? Mastitis — and the result was yet another three-day hospitalization.
Never again
After my traumatic experience, I vowed to never run the risk of getting another postpartum infection again. When my second daughter was born, I took 12 weeks off of work and napped every single day for months, nary an infection in sight. My husband was only able to take a whopping day and a half off of work, but I was careful not to overdo it. And let's face it — I was able to rest a lot more with "only" two kiddos at home.
And then, when baby No. 3 arrived, I got a bit cocky. I had a whole week of help with the big kids. A week! I felt like I won the lottery. After resting up and feeling deliciously guilty as I ate free food and gorged myself on Netflix with my baby on my chest, I launched into full-fledged party mode. When my son was only a week old, I dove into a family wedding, baby shower and wedding shower over the weekend — and then came home and immediately spiked a fever. Long story short, I would go on to have mastitis a whopping ten times with my son before I was finally able to shake it. It was one of the hardest experiences of my life, not to mention extremely painful.
Fourth time's a charm?
I'm almost embarrassed to tell you what happened when I had my fourth baby, but I'm sure you can guess. I had more time "off" than I ever had before — a whole two weeks of help where I did absolutely nothing but sit around and nap — but the second I put on my "supermom" hat and insisted on taking all four kids out of the house and on fun-filled excursions, I wound up sick.
It's frustrating to admit that I can't do it all and "bounce back" after having a baby, even though I fully realize two weeks is really nothing. I want to be back in full supermom operation mode, especially with school starting up soon. But the unfortunate truth is, my body needs more time to heal and adjust after having a baby. And that doesn't make me any less of a mom.
But it does give me an excellent excuse to go take a nap.
More on mastitis
How to heal from a breast infection naturally
Breastfeeding support: Common breastfeeding problems and solutions
The best new-mom advice I ever heard