Ease Cesarean Section Recovery
Recovering from a cesarean section while caring for your newborn can be tough, but a few products and the kindness of others can go a long way when dealing with C-section pain during those first few weeks. Discover what real moms report as the best post C-section gifts for moms.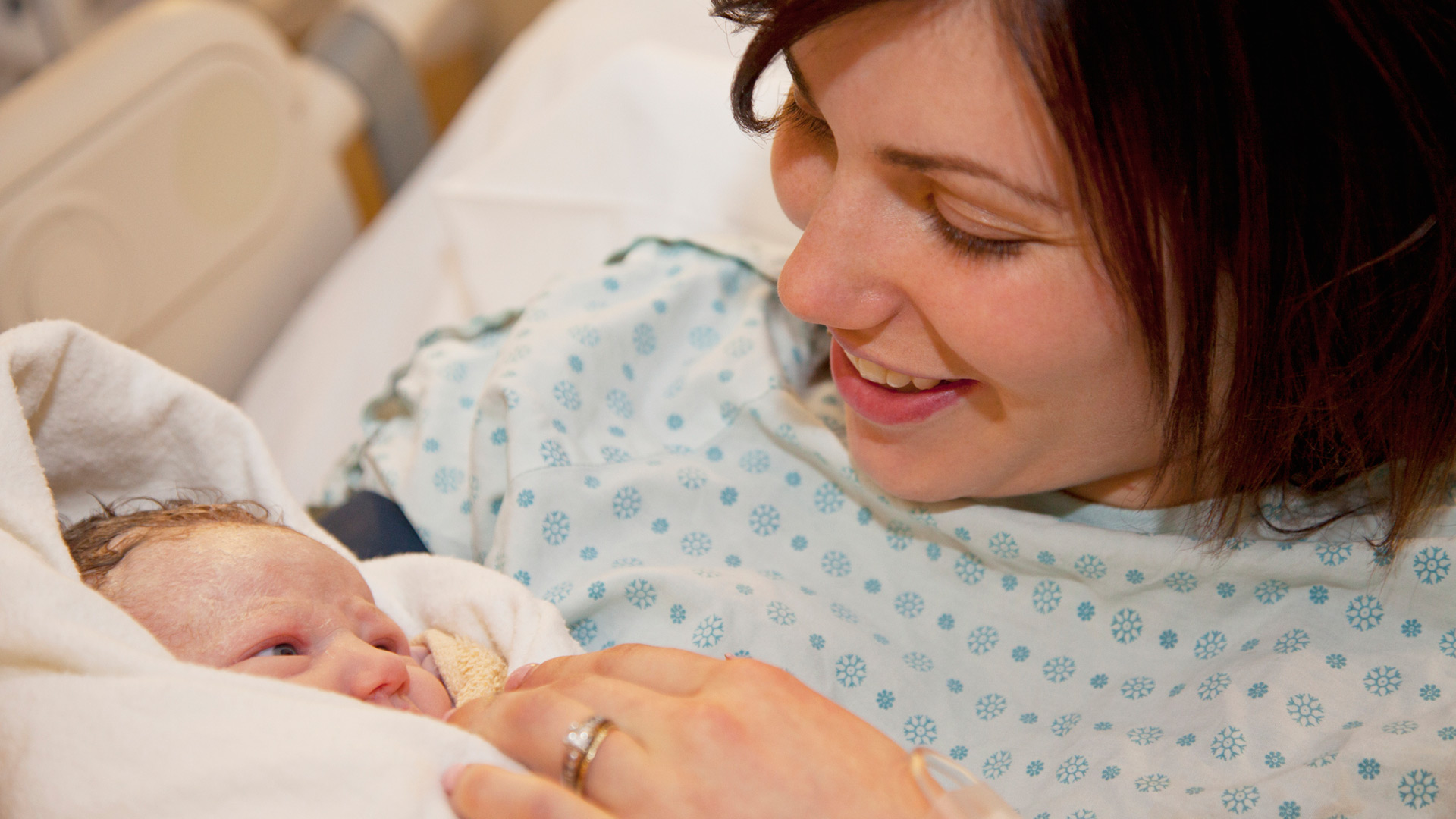 Photo credit: Design Pics/LJM Photo/Getty Images
From granny panties to pitching in, these tips for what you'll need after having a cesarean section are spot-on and should be mandatory for any new mama post C-section.
Postpartum abdominal care
Misty,* mom of one, shares that an abdominal support wrap can mean the difference between getting around and being laid up after a C-section. She also swears that the best things in life post-op are granny panties. You know, those underwear that are so high on your belly that they don't hit your C-section scar? Golden.
Help with the kids
When it comes to the perfect gifts for moms post C-section, Molly Smith reminds you that the best things don't always come in small packages; her husband and parents helping to care for her older kids was the best gift she could have received. And, Kim Eliason of California agrees. "Seriously the best gift for me was people taking my kids so I could rest; staying down is the best way for me to heal and be able to take care of my family. I had friends take my kids to the beach, swimming and the park so that they could play and have fun and not be bored and resent the new baby."
Stool softeners and lots of fiber
The gift of regularity is priceless according to another mom, Stella,* who warns not to pass on the stool softener, whole foods and high fiber diet. Those pain meds you need post-surgery? She shares that those create serious problems that are no fun to deal with at home, so bottoms up.
Chauffeur service
After having a C-section, you're not supposed to be behind the wheel for at least four weeks postpartum. So when friends and family ask what you need, tell them a chauffeur. "My girlfriends all drove me where I needed to go for the couple weeks while I healed and couldn't drive," shares Katie Kavulla of BellingFam. "I was stubborn and really wanted to drive myself (Meg was still in the hospital, in the NICU), but they insisted and it was the best gift they could have given me."
Pre-made meals
Whether or not you've had a cesarean section, the gift of food can be a lifesaver, especially when you don't have to make it yourself. "Friends of mine set up a Care Calendar to bring me meals late into pregnancy, when I was on moderate bed rest with my youngest and after the delivery," explains Leigh Ann Torres of Genie in a Blog. "Having three kids under age 3 and a difficult recovery, it really saved me."
The perfect pillow
Sometimes, I take being pain-free and comfortable for granted. Post C-section, Lisa Dannenfeldt had a hard time sitting up and bed rest pillows and body pillows got her through her entire pregnancy and after. And, for Lisa Wackerman of California, doughnut-shaped nursing pillows that help hold the baby up off your stomach were key for managing cesarean section pain. Better yet, grab one of each — you've earned it bringing a life into the world, after all.
*Some names have been changed for anonymity
Read more cesarean section tips
Virtual childbirth program can forecast birthing scenarios
Why doctors want to prevent first-time C-sections
Skin-to-skin during your C-section