You're Still You Under The Spit-Up
Somewhere in the time after I had my first daughter, I felt like I didn't recognize myself.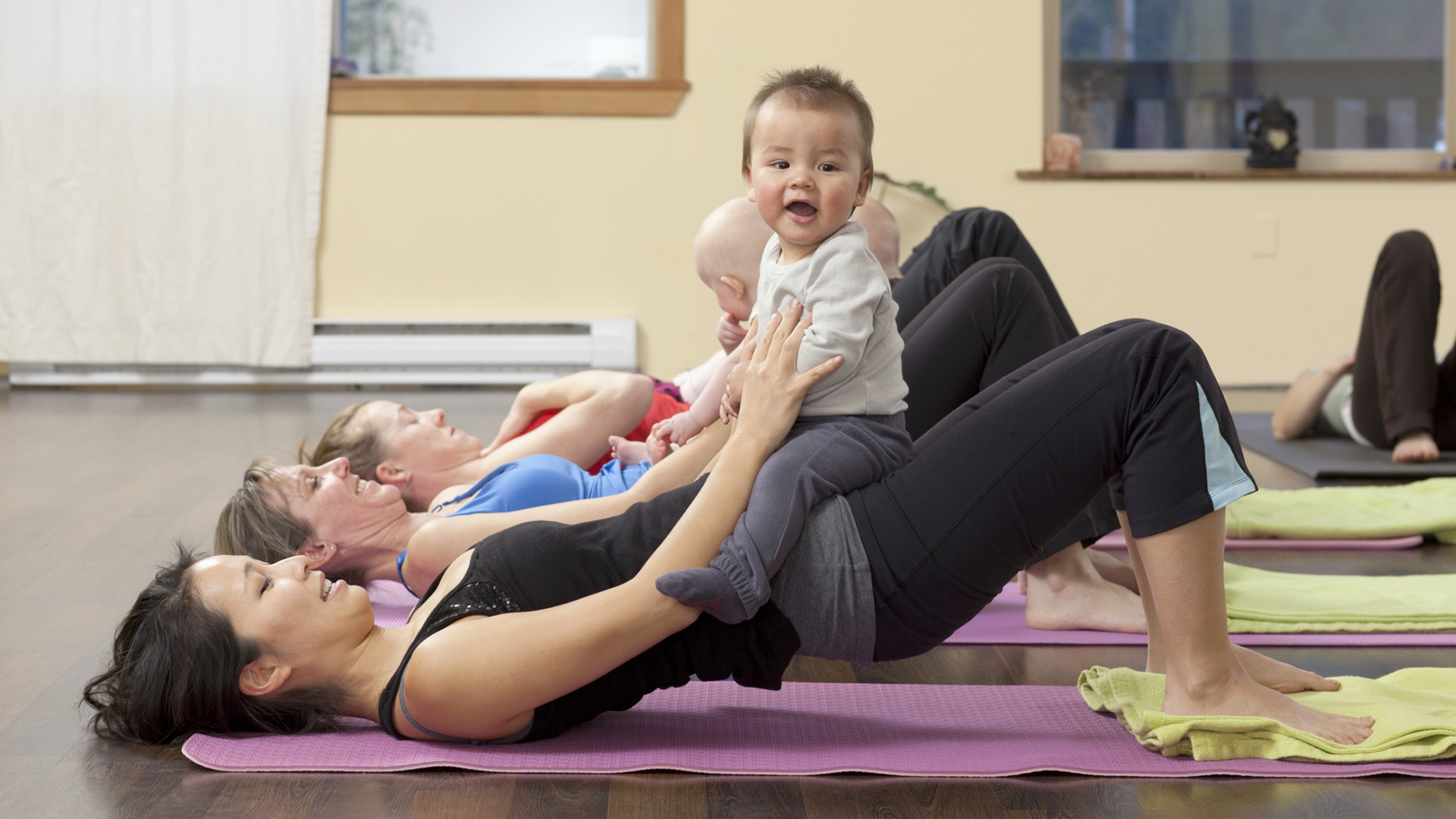 Photo credit: Blend Images - John Lee/Brand X Pictures/Getty Images
I started out my life with the greatest ambitions and plans. Complete with a penned-out "Goals for Life" list, I knew that I would be a person who got things done.
Then I had a baby.
And experienced the curious phenomenon of new motherhood known as doing nothing all day yet feeling exhausted beyond all belief.
For me, becoming a mother, while wonderful, also caused me to feel a little like I had lost my way. I struggled with reconciling the girl I was with the new mother that I had become. I longed to feel some of the old passion I had felt for setting goals and reaching my accomplishments. What happened to me? Where do I go from here? How could I rediscover the passions I had held before I became a mother?
Rule out depression
While I struggled with feeling like not quite myself after my daughter was born, I also experienced some postpartum depression, which further compounded the problem. I felt listless, sad and wasn't really interested in any of the other types of activities that I had once enjoyed.
If you are experiencing any similar symptoms, be sure to talk to your health care provider to ensure that what you are going through isn't a form of postpartum depression. The disorder can surface anytime within the first year of your child's life, so don't be afraid to seek help if you aren't quite feeling like yourself.
The best of both worlds
Now, here's the tricky part. How do you balance finding yourself as a woman again with the ever-present pressure to "just enjoy" your baby while he or she is young? Perhaps if I had the answer to that question, I would be a millionaire, because that struggle will continue throughout your child's life.
Parenthood is about juggling your work, passions, interests and hobbies alongside of really enjoying and raising your children — and it's definitely easier said than done. Answer that email with a potential client or play LEGOs with your kid? Read him a story or fit in your workout? Collapse at bedtime or fit in a few more hours of work? It's all about balance and while I struggle from time to time with feeling guilty and wondering why once that baby arrives on the scene I can't just relax and enjoy it, it's also been a journey of self-realization for me. I need to feel like I have something else in my life, whether that is fulfilling work, a steady income, a hobby or time to exercise, to really feel balanced. And that balance, in turn, helps me enjoy my baby even more.
Make two lists
Like any type A, goal-driven person, I enjoy making lists. But experience has taught me that in that first year of a baby's life there is really only one thing on my list and it's called survival.
My mother-in-law always says that a baby takes about two years out of your life, and while it's a good thing and a different type of accomplishment, of course, I've found that for me, it helps to focus on some short- and long-term goals once baby is on the scene. Some of my short-term goals for that first year might include writing one chapter of my book or working up to running one mile at a time. Then, I create a more long-term snapshot of what goals I'd like to accomplish after that first year. Finish my novel? Start training for a triathlon? For me, it's all about seeing the big picture and setting small, practical goals that I can realistically accomplish in that first year after having a baby.
Think beyond Baby
As my oldest and middle children prepared for school and I was settling into to what I thought would be just one child at home, I was excited to discover the Beyond Baby program by one of my favorite writers, Meagan Francis. Her new book and program were for moms who felt like they were ready to move into exploring some new passion after the baby years had passed. Of course, little did I know I would actually get pregnant again, so the baby years aren't quite done for me, but I still have been following Meagan's tips and advice for cultivating small steps towards my passion through the baby years — and beyond. When I get there, of course.
More on motherhood
Challenges of working at home

A new kind of working mom
Outnumbered: Going from two kids to three