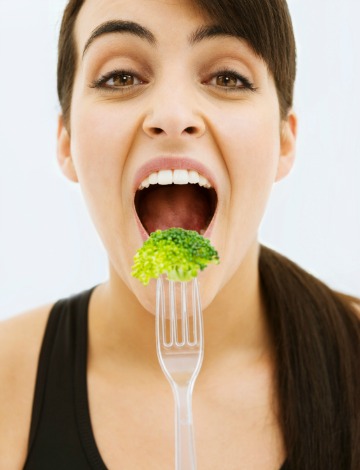 Lose post pregnancy pounds
Popular diet programs can be costly, but you don't have to spend your youngster's college fund just to lose post-pregnancy baby weight. From how to save on not-so-cheap diets like Weight Watchers to managing your money on the South Beach diet, discover tips from Jeanette Pavini, savings expert with Coupons.com on how to shed the baby weight on the cheap.
The Mediterranean Diet
Using the Mediterranean Diet — which is considered one of the healthiest diets in the world — to lose baby weight not only helps you ditch extra pounds post-pregnancy, but also protects against the development of heart disease and some types of cancer, and leads to a longer lifespan. But using lots of spices to replace salt in this regimen can add dollar signs to your diet plan. "Spices should always be bought in bulk, as the small bottles on the supermarket shelves are highly overpriced due to packaging," advises Jeannette Pavini, Coupons.com. "In fact, buying and grinding your own is truly the most cost effective route." Also look for coupon clubs that offer discounts on the Mediterranean Diet plan to leave more dough in your pocket while you shed the baby weight.
Weight Watchers
On the Weight Watchers Points Plus diet, you are encouraged to use your "points" on foods such as whole grains, low-fat dairy, fresh fruit, non-starchy vegetables and lean meats to stay healthy and full. But saving money with Weight Watchers while trying to lose baby weight post-pregnancy is all in how you shop. "To save on fruits and vegetables, stock up on frozen produce," recommends Pavini. "Nutrients are preserved when fruits and vegetables are frozen at their peak, meaning they can be even more nutritious than fresh."
South Beach Diet
The famed South Beach Diet helps you lose weight by ditching highly-processed carbs, but shedding the baby weight with vegetables, fruits, whole grains and lean protein can add up quickly at the grocery store. "Make friends with your local butcher and find out what time of day they typically mark down meat," suggests Pavini. "Though it will be approaching its sell-by date, it's fine to stock up and freeze it immediately. And, if you see meat with a sell-by date of the next day, ask your butcher if it can be marked down a day early."
Jenny Craig
"Jenny Craig is based on pre-packaged meals, so you don't have as much control over cost on this one," warns Pavini. However, it doesn't mean you can't use this diet to lose baby weight and still save a little cash. "If you really want to try Jenny Craig but the food is just too expensive, talk with your consultant and see if there is one meal you could swap a day. For example, you could come up with breakfast substitutes but eat Jenny's Cuisine lunch, dinner and snacks."
Whether you opt for the Mediterranean Diet, Weight Watchers, The South Beach Diet or Jenny Craig, "check the benefits of your insurance plan," offers Pavini. "Some plans will cover weight loss programs if your doctor cites a critical health need for a program, such as a BMI that classifies you as obese." But, regardless of which program you use to help shed the baby weight on the cheap, remember to talk to your doctor before starting any diet plan post-pregnancy — especially if you're nursing.
Read more on losing baby weight
How to lose baby weight after c-section
Celebrity weight loss secrets: lose the baby weight
How to lose the baby weight