How To Keep Your Social Life
It's easy to slip into your own world and loose touch with friends and family when you have a newborn baby. But, socializing with friends and family not only keeps you from isolating yourself, it can keep you from slipping into postpartum depression.
Michelle Maffei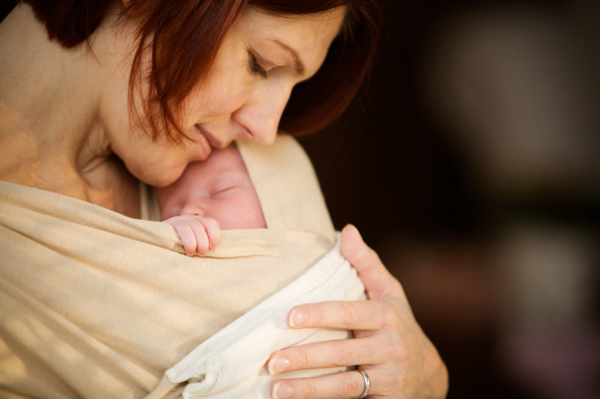 "Without adult interaction and activities outside the home environment, isolation and loneliness may develop and continue into symptoms of clinical depression and/or anxiety," warns Allison G. Johnsen, Licensed Clinical Professional Counselor and Community Relations Coordinator at Central DuPage Hospital.
So, before you turn mommyhood into an ultra-exclusive club featuring only you and your sweet pea, check out these tips to avoid cutting yourself off from the world when you have a newborn.
Mothers' Group
Groups for moms and their children, like the Moms Offering Moms Support organization, offer chapters built on support system of other local at-home moms. You'll find a great outlet for your kids to engage with other kids their age while giving you a support system of other moms who are in the same stage of parenting.
Another great place to connect is on parenting message boards. Check out our SheKnows Message Boards to connect and chat with other moms.
Mommy and baby exercise groups
Get in some social time while burning a few calories with exercise classes that incorporate your little ones, like Stroller Strides or mommy and me yoga classes. You'll not only pump up those feel-good endorphins, you have the opportunity to make new friends while bonding with your sweet pea.
Mommy and me
Climb, sing, and dance with your little one at mommy and me classes. They encourage your little climber's development plus give you a chance to get in a little grown up talk like Gymboree Play & Music: a win-win for you both!
Playdates
Found a parent with a kid who's about the same age as your little pumpkin? Plus, you actually like the parent? Arrange a playdate! Not only do the kiddos get in social interaction and expel a little energy, you get in some social time, too.
Mommy time
Whether you take a cake class or head out to a movie night with your girlfriends, time away from your sugar pie is critical. "Adult Interaction is not optional, nor healthy for any adult [to go without] for any lengthy period of time," advises Sharon Gilchrest ONeill, Ed.S., LMFT, Psychotherapist and author of A Short Guide to a Happy Marriage. "Without it,…a stay-at-home mom's relationship with her child will eventually become strained and filled with impatience and irritability, and poor parenting behaviors."
Facebook
Even if you can't seem to make it out of the house, or can't go far because you're breastfeeding, you can still keep in touch with friends. Better yet, photos of your little bambino (remember to check your privacy settings) and keep everyone updated on how fast he's growing.
Go to work part-time
If you have a childcare provider you trust and you can come out ahead financially, consider heading back to work part-time. Getting out of the house a few times a week can help you renew your sense of self, especially if you're not use to being home.
Once your bundle of joy arrives, keeping your social life also sets a good example for your children, so don't give it up as your newborn grows. "There is no greater gift that a mom can give her children than role modeling to them self-care," advises Tina DiMartino Godinger, Licensed Clinical Social Worker specializing in couples and family therapy in New York City. "Part of self-care for a mom is allowing herself time with her partner, friends, and other adults so that she can refresh and remember all the "hats" she wears." So, remember to keep in touch!
More parenting tips for new moms:
-- Baby blues or postpartum psychosis?
-- Your postpartum life: Thing we'll tell you that no one else will
-- Hot Mom Club's Jessica Denay shares celebrity mom secrets