As A New Mom, You'Ve Never Been Busier And Finding The Time To Pamper Yourself Seems Impossible. A Good Beauty Regimen Doesn'T Have To Take Long – Just Check Out These Time-Saving Beauty Products.
These easy-to-use beauty products are great for new moms who have limited time. As a new mom, you've never been busier and finding the time to pamper yourself seems impossible. A good beauty regimen doesn't have to take long! Check out these 17 time-saving beauty products that help you look great in a flash!
Mary Fetzer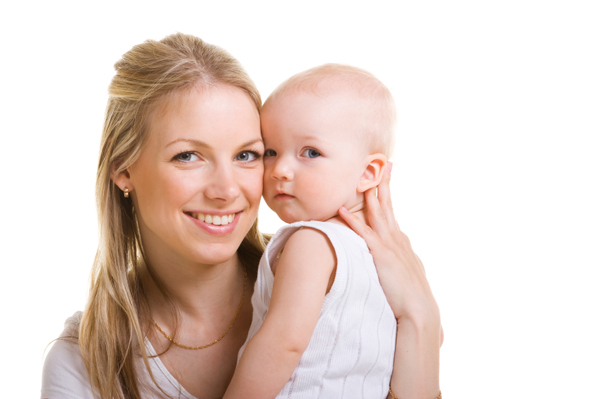 Cool hair products for new moms
Straighten your hair… while it's still wet!
The Remington® wet2straight® flat iron ($29.99 at Target) reduces styling time by eliminating the need to blow dry. With tourmaline technology and longer ceramic heated plates the wet2straight® flat iron has all the helpful features a busy new mom needs:
30-second instant heat up and ready beep alert
auto shutoff after one hour
digital display with touch-pad temperature controls
30 heat settings
Unless you prefer the blow dryer…
Philip B.'s perfect two-minute blowout really does take just two minutes! Here's how:
Step 1: Comb PHILIP B® Katira Masque through damp hair, so that it hangs down straight.
Step 2:Let it dry to a hard shell, then break it up with your fingers and brush it out.
Step 3:Wave a blow-dryer through your hair, smoothing it with the brush as you go.
Step 4: Look in the mirror. Jump up and down with excitement.
Improve your skin and skip the makeup
Pregnancy and childbirth really can affect your complexion. The all-in-one Wonderbar tones, exfoliates and moisturizes and brings balance to all skin types. This cost-effective beauty aid minimizes redness, tightens enlarged pores, and fights eczema, acne and psoriasis. Wonderbar firms, lifts and puts a glow on your face in as little as three minutes, for a natural, healthy radiance. Your skin will be so improved you may not need makeup!
You may also like the new 3-in-1 Miracle Skin Transformer or PyratineXR.
Diminish unsightly scars
It's not just the skin on your face that's affected by pregnancy and childbirth, but you're too busy to worry about scars from C-sections or stretch marks. Scarline RX is a self-adhering, custom-molded silicone product that is clinically proven to reduce scarring and improve healing. Simply wear the FDA-approved, latex-free Scarline RX 12 hours per day for at least 12 consecutive weeks to reduce scarring – even on scars up to 20 years old!
You may also like Mama Mio Goodbye Stretch Marks.
Fake well-rested eyes
The portable Socializer pen duo from Elizabeth Grant can help awaken tired eyes. The Socializer hydrates, cools, soothes, illuminates, de-puffs, and erases dark circles – just slip it in your diaper bag!
The equally portable Eye Pad collection provides spa-like eye treatment in as little as 10 minutes. Use the eye pads while driving, bathing baby, or relaxing.
Try new Visine® Tired Eye Relief to instantly refresh those eyes that didn't see much sleep last night
Smell pretty
You're at the mall and baby spits up on your shoulder. Eww! Pacifica® roll-on perfumes provide a quick and easy fix. Trademark scents like Tahitian Gardenia and Mediterranean Fig come in a chic, portable glass vial – a luscious way to take the light texture of spray perfume anywhere. Pacifica® roll-on perfumes are the ideal size for purse or diaper bag, and they're TSA-approved for airline carry-on luggage. Shop Sephora.com, $12.
You may also like Melange Solid Perfume Blending Palettes, $28
Get lipo… in a box
When you think shapewear, don't think grandma's girdle. Developed by Connie Elder International, Lipo in a Box® offers a surgery-free solution for women of all shapes and sizes who want to look and feel better in their clothes. Lipo in a Box® provides 28 styles of real control, targeted support, and all-day comfort.  Shop Lipo in a Box.
You may also like Elizabeth Grant's Total Derriere firming cream and the Collagen Re-Inforce Bust Lift
Save time by going bare
A daily shave? You barely have time to shower! Stretch the time between shaving, waxing or de-piling with Completely Bare's hair inhibitor lotion. Completely Smooth for Body and Completely Smooth for Face are everyday moisturizers infused with aloe, shea butter and Capislow, which is clinically proven to visibly diminish hair texture, density and length. Apply twice a day and watch unwanted hair come in finer and smoother.
If waxing is your thing, eliminate the pain withBareEase & Cream numbing prep kit for ouch-less waxing
More tips for new moms:
-- Celebrity weight loss secrets: Lose the baby weight
-- Is it baby blues or postpartum depression?
-- 11 Ways to beat new mom fatigue
-- Tips for breastfeeding moms