Marisol Nichols Sat Down With She Knows To Share A Little Bit Of Life With Her 21-Month Old Daughter Rain, Juggling Motherhood And A Career And Her Mommy Must-Haves. Oh Yes And Few Spoilers From The Gates!
Like her Mexican-Hungarian-Romanian roots, Marisol Nichols acting career has been just as diverse. Although she is probably best known for her role in the sixth season of 24 as the stunningly feisty Special Agent Nadia Yassir, she's been working as an actress since 1996, and can currently be seen on the ABC crime drama The Gates. Nichols sat down with SheKnows to share a little bit of life with her 21-month old daughter Rain, juggling motherhood and a career and her mommy must-haves. Oh yes and few spoilers from The Gates!
Melissa Chapman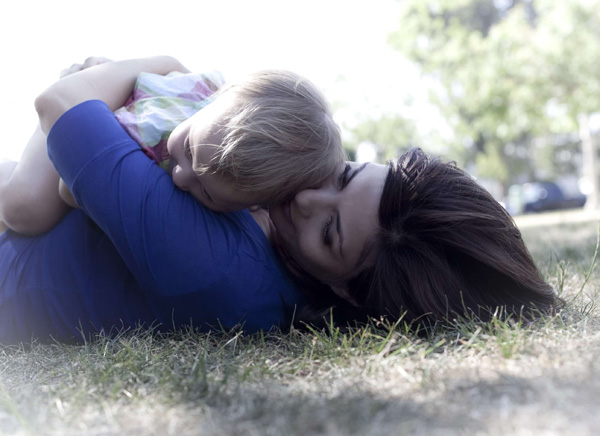 Marisol Nichols plays Sarah Monahan, a mom to teenagers trying to acclimate her family to their new surroundings in the supernatural ABC crime drama series The Gates.
SheKnows: We love your new show The Gates! What is it like playing a mom to teenagers- especially since your daughter is just a toddler?
Marisol Nichols: I'm shocked that they hired me to play a mom of teenagers.  I definitely don't feel old enough to have teenagers.  But then again, I guess, who does?
SheKnows: What can we look forward to on The Gates? Any spoilers you can share with us?
Nichols: Yes!  What my character goes through gets REALLY wild in episode 11.  It will blow your mind.
Vampire as a son-in-law?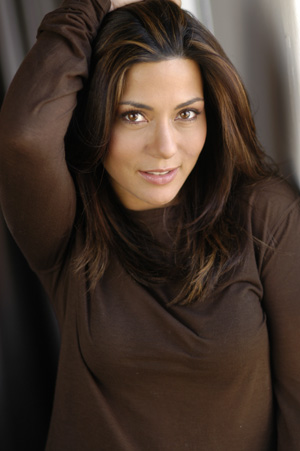 SheKnows: And of course we need to ask-- Do you believe that vampires walk among us and, if so, would you let Rain date one?!
Nichols: That's a hilarious question!  If I believed vampires walked among us, I would probably be locked up.  And if I let my daughter date one, I would deserve it. Essentially, when you break it down, we're talking about murderers here.
Marisol on motherhood
SheKnows: We love your daughter's name! Any reason why you chose to name her Rain?
Nichols: In Los Angeles, the rain clears away all the smog and the city looks magical.  It was that magical quality that rain brings that inspired the name.
SheKnows: What's been your most challenging moment as a parent?
Nichols: I had to leave my daughter in Los Angeles with her father (my husband) for three days while I came back here [to Shreveport] to shoot.  I was a wreck.  I cried most of the way here.  I know it'll get easier -- she'll be going to preschool soon -- but good Lord!  That was my first away-time from her ever.
Balancing work and family
SheKnows: How do you balance a career and raising your daughter? What are your tips for working moms?
Nichols: I'd be lying if I said it was easy, because it's not.  I don't want to give anyone that false impression.  However, finding someone you trust, whether it's a grandma or a nanny, really helps you to know that she's safe and happy.
SheKnows: What are your favorite ways to make the most of your mommy time alone?
Nichols: Every day that I'm not working, Rain and I go out on an adventure.  I literally have found more things to do in Shreveport and the surrounding areas than people that live here know about.  It's always finding something new that's interesting and fun that we can do together.
SheKnows: How do you spend your alone time?
Nichols: My alone-time is on the set, in my trailer, in between scenes.  That's it.  I don't necessarily need alone time.  I like having friends and family around.  I don't want a quiet house.  I really prefer a happy, loud place with people that I love.
Gardening with Rain
SheKnows: Tell us more about the garden you started for your daughter last year.  Is your daughter Rain old enough now to help you tend it? Can you share some of the things you do together while gardening?
Nichols: Since I've been in Shreveport, I'll probably have to replant the whole thing when I get home.  But the garden had some great stuff -- tomatoes, basil, rosemary.
She isn't old enough yet to tend to it, but when she sees the tomatoes, she says "ball" -- and when she sees a beetle crawling by, she says "baby!"
Mommy must-haves
SheKnows: What are some of your mommy product must-haves that make life easier with a toddler?
Nichols: A really good car seat that she's comfortable in is a must. Right now we're using a Graco. Nothing is worse than driving with an uncomfortable and upset toddler in the back.
Food on hand at all times.  Right now she loves these organic Kidz bars by Earth's Best.  It makes a big difference.
Her stroller because she likes to take naps in there. I have a huge Bertini stroller that's great. If we don't get that nap, it's the difference between an awesome, amazing day and a difficult one.
Family-friendly foods and post-baby weight loss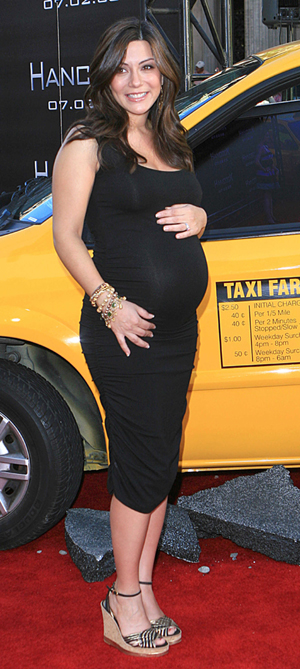 SheKnows: Are you more of a cook-at-home person versus takeout? What are some of your favorite family meals?
Nichols: I cook a lot -- everyday in fact.  Anything with lots of garlic and onion.  You could put garlic and onion on anything and I'd eat it and love it.
Rain loves pasta.  That's her favorite food.  I add really, really good olive oil and a little garlic.  When I use penne pasta broken into pieces, she calls them "babies" and eats more.  She also loves sautéed mushrooms.
My favorite meal to make for everyone is chicken thighs and veggies.  I put the chicken in a glass dish with spices and oils and put it in the oven and it tastes fantastic.
SheKnows: What are you reading right now?
Nichols: A great book -- a compilation of science fiction stories -- by Neil Gaiman and Al Sarrantonio called Stories.  I read all the time.  I usually have 4 books going at any given moment.  I'm also reading The Edge of the World by Kevin J. Anderson.  If it's something to help me fall asleep or to read to Rain, I love these fairy books by Andrew Lang.  Right now I'm reading The Violet Fairy Book.  The stories in these books are from the 1600s, 1700s, 1800s and take place in all different parts of the world.  It's really great -- you can see how modern day Disney stories could come from these.
SheKnows: What piece of advice did your mom give you that you want to pass on to your kids?
Nichols: Growing up, my mom would always have healthy food available.  I was upset that there weren't doughnuts and sugary cookies like my friends had.  In hindsight, I'm doing the exact same thing.
SheKnows: HOW did you get back in shape and lose the baby weight? You look incredible!
Nichols: Thanks.  I ate really healthy.  I had to be strict.  I stuck to my own version of the 1st Personal Diet [modified for breastfeeding].  That, combined with Pilates.  80% was diet.  80% of anything is diet.  Without the 1st Personal, I don't know how I would have done it.  Well, and breastfeeding helped. 
More on Pregnancy and Baby:
-- Marisol Nichols maternity style
-- Celebrity weight loss secrets: Lose the baby weight
-- Postpartum depression: Gena Lee Nolin shares her experience
Photo credit: Duff Images (top picture)
The Shot Photography (middle picture)