I've been in a funk all week. Cedar's been sick and a wee bit cranky, I'm tired, and have a...
I've been in a funk all week. Cedar's been sick and a wee bit cranky, I'm tired, and have a million little chores to do. Plus, in general the end of the month is always tight, because I always have some sort of project due or one starting up. Being in a funk as a parent is tough. You still have to do all those parent things you hear about; feed the children, bath time, stories, and more. It's hard to get that stuff done when what really sounds good is a week-long nap. Since I've been sort of down, I was burning some feel-good oils. You can too. Essential oils are good for all sorts of things - baby care, mama care, health, beauty, and of course, for situations like a bad week, they can improve your mood.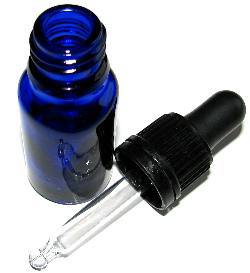 Following are some basic feel-good essential oils: Environmental stress: This can be stress caused by clutter, noise, too bright lights, and other obnoxious space issues. Try essential oils like cedarwood, basil, cypress, geranium, and chamomile. Mental stress: Stress caused by financial worry, unemployment, exams, trying to please everyone, and more can be calmed with oils like lavender, grapefruit, cardamom, patchouli, sandlewood, and geranium. Emotional stress: What mama doesn't have this at some point? Emotional stress can be caused by relationship problems, worry over feelings, parental guilt, grief, and so much more. Try oils such as rose, cardamom, palma rosa, geranium, and bergamot. How to use the oils: It's easy to use essential oils. Buy pure, organic essential oils only. Here's a tip - if all the different oils on the shelf cost the same, you're in the wrong place. Orange oil, for example is cheaper than lavender, which costs less than geranium, and so on. Some basic ways to use the oils include massage with a base oil (I like apricot base oil), drop the oil onto a lamp light bulb, use in a bowl of boiling water or oil diffuser, or even sprinkle onto a washcloth and scrub down in the shower. Choose an oil from the list above and you can make a mix, or use one alone. For a basic "I can't sleep because I'm so stressed out" formula, I'd mix 9 drops of marjoram essential oil, with 15 drops geranium, 8 drops of lemon, and 8 drops of lavender. Mix well. Then I add about 10 drops of the mix into a tablespoon of my base oil and rub on my arms, legs, etc. The best thing to do is get yourself a great essential oil book. I know a lot of aromatherapists, so it's easy to get oil info, but I still like books as well. Two I like a lot include The Complete Book Of Essential Oils & Aromatherapy and Wise Woman Herbal for the Childbearing Year. if you're feeling ultra down, and can't break the bad mood, talk to your health care provider about it. If you've recently had a baby, being constantly down could be a sign of postpartum depression. And while oils can help with ppd, it's much safer to also talk with your care provider about treatments for postpartum depression. Do you ever use essential oils? What are your favorites?