Biggest Breastfeeding Barriers
Despite the public consensus on the benefits of breastfeeding, not every nursing mama keeps the milk party going beyond the hospital. From unnecessary birth interventions keeping you from nursing your baby to lack of support adding to the many breastfeeding challenges, discover the top five reasons women do not nurse their babies.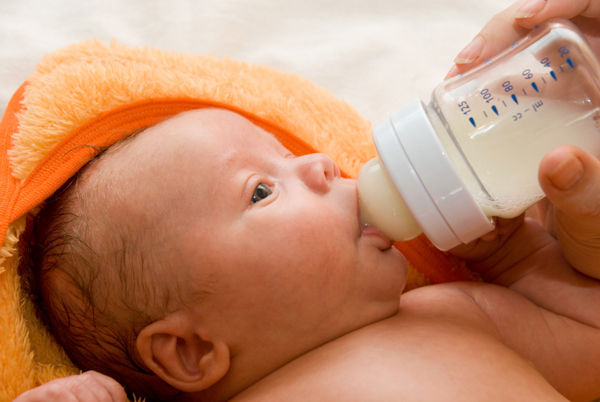 According to the Centers for Disease Control and Prevention, breastfeeding rates continue to climb with nearly 77 percent of new moms initiating breastfeeding. "Scientific research shows breastfeeding helps ensure babies are well nourished, protected against disease, and given the best chance to develop optimally," advises Michele Deck, Lamaze International president and childbirth educator. However, it is the roadblocks within the first 24 hours of your newborn's life that pose the biggest hurdles. Here are the top five breastfeeding challenges Lamaze International cites when it comes to whether or not you'll be nursing your baby:
Unnecessary birth interventions
While you cannot control whether or not your bundle of joy is delivered by cesarean section, birth interventions such as C-sections, being confined to your bed or artificially starting or expediting labor can actually delay when your milk comes in. When the decision is in your hands, opt to let Mother Nature take its course and you may increase your chances of successfully nursing your baby.
Interruptions during the golden hour
The precious first hour after your baby makes her grand entrance into the world is not only a vital part of forming a bond with your newborn, but also helps foster successful breastfeeding for the months thereafter. When your youngster is whisked off to the nursery for testing immediately postpartum, you and your baby may not enjoy the full benefits of breastfeeding. Evidence shows that skin-to-skin time between you and your little one for the first hour, or until after the first feeding, increases mommy-confidence, reduces stress and therefore makes breastfeeding easier. Research has also found that babies nurse sooner, longer and more easily, leading to less crying.
Nipple confusion
It may seem like popping a cork into your newborn is the right thing to do if it makes a crying baby happy, but when you introduce pacifiers or artificial nipples before breastfeeding is well established, you may face breastfeeding challenges. Unless medically unavoidable, don't use the pacifier until after about four weeks when you and your newborn get the hang of nursing.
Supplementing with formula
Lamaze International emphasizes that breast milk is best for babies, and supplementing with formula when not medically necessary could prevent your milk from coming in. Even during the first few days postpartum, your body produces immunity-building colostrum, which is one of the biggest benefits of breastfeeding, even in these small amounts.
Lack of postpartum support
Whether you're new at the mommy thing or have other offspring to care for, without the right breastfeeding support once you've left the hospital you may find yourself succumbing to breastfeeding challenges. Don't be afraid to ask friends and family to pitch in with housework, dinner and baby care, or seek support in the form of lactation consultants, local community breastfeeding resources, breastfeeding support groups or even telephone contact with your postpartum nurse to increase your chances of successfully nursing your baby.
Although you understand the benefits of breastfeeding and have the best of intentions, it's important to understand that it's not as easy as it may sound. "While breastfeeding is natural, it doesn't always come naturally," says Deck. "What women need most often is good information and support to get breastfeeding off to a good start, and to help them reach their breastfeeding goals. "Your best defense against these top five reasons women do not nurse their babies is to speak up in the labor and delivery room; you may find that you can circumvent these breastfeeding challenges and focus on nursing your baby on your own terms."
Read more on breastfeeding
When should you stop breastfeeding?
Why weaning sucks
Overcoming breastfeeding challenges