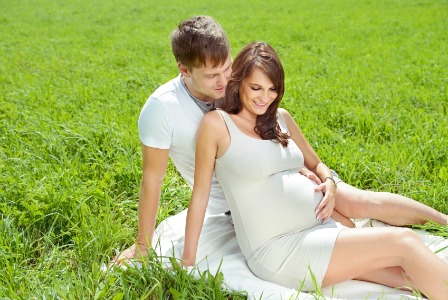 Although most parents-to-be would agree that a healthy baby is your biggest wish when expanding your brood, many moms-to-be admit they set up their pregnancy plans around their birth month of choice!
Pick a birth month
From the cool comforts of spring to the festive holiday months, we've delivered insight on the best time of the year to have a baby.
Spring baby
The weather is not overly hot or cold, leaving you less likely to sweat profusely or swell in the heat
Still have time to lose the baby weight before swimsuit season
Spring is filled with the less stressful celebrations, such as St. Patrick's Day, Easter and Mother's Day making them easy to enjoy while juggling your belly or a new baby
First-time moms revel in the attention Mother's Day lavishes earlier than moms with babies born in other seasons
Long before the school "cut-off," you aren't saddled with the tough decision of whether your child is too young to start kindergarten in the fall
Summer baby
You can go for a dip when the mercury rises
A newborn's wardrobe is simplified during the summer, like a cotton onesie and a diaper, so leaving the layers at home makes for a lighter diaper bag
You can take advantage of the good weather to walk off the baby weight
While summer has its fair share of germs, it seems like less viruses are being passed around during warm summer months which makes it easier to keep your newborn healthy
You have more time to relax in the middle of the year, considering the chaotic holiday season is months away
Fall or Autumn baby
Right before the major holiday chaos
However, plan for late fall and you'll have a little turkey of your own to celebrate
Newborns make for precious upcoming holiday card photos
You can take advantage of hilarious maternity Halloween costumes before your sweet pea arrives
For those babies who make their grand entrance into the world before the night filled with sweet treats, you can show off your bundle of joy in some of the cutest bunting costumes
Winter baby
Don't have to worry about sweating in spots you never knew you could sweat
Cold weather fosters tons of cuddle time, making it easier for you to bond with your baby
With the exception of holiday celebrations, winter tends to offer less activities, giving you the opportunity to stay in and keep your baby out of the cold
The personality of a winter newborn really begins to shine through once spring makes an appearance, bright-eyed and ready to learn as nature begins anew
Babies bring extra joy to the season, especially when celebrating your holiday baby's birthday
Figuring out the best time of year to have a baby really comes down to your priorities. Whether the choices with your baby's education, your comfort, or the freedom to roam with your newborn in tow top the list, timing your pregnancy plans around your ideal birth month can make your pregnancy — and newborn — a true bundle of joy.
More pregnancy tips
Tips on dealing with gender disappointment
Tips for coping with new mom isolation
10 Foods pregnant women should avoid