Finding The Courage To Have Another Baby
Pregnancy after loss can be challenging in any circumstance, but moms whose babies died of SIDS may have particular fears when deciding to have another baby. You're not alone — here are stories from moms who have found the courage to heal and move forward after losing a child to SIDS.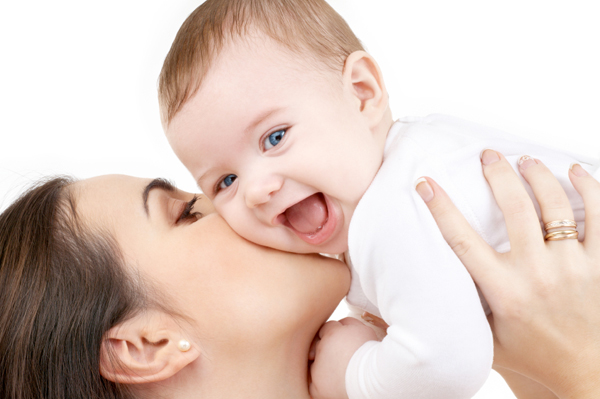 A time to heal
Kyra O.'s son died at 4-1/2 months old from SIDS. She was unable to carry another pregnancy to term. However she has some great advice to share with other moms who might be trying to conceive after losing a baby: "When going through such a tragedy, our bodies endure a great deal of stress that can affect our health. Taking a little time to heal can allow for the body to repair itself which would help a woman have a healthy pregnancy and of course, provide more opportunity and assurance — though there are no guarantees — for the birth of a healthy baby. Seems to me it would be worth the wait."
A time for hope
Beverly A.'s third child died of SIDS. She says, "I wanted to have another baby to fill the void, not replace him." She gave birth to two more children — another son born on her deceased son's birthday and a daughter born three years later on the anniversary date of his death. "I have always said that was the Lord's way of giving me gifts of life on those days so I wouldn't mourn," she explains.
Preparing for another pregnancy
OB-GYN Dr. Jim Betoni, co-author of the Pregnancy Power Workbook, suggests women get as much information as possible to lessen stress before trying to conceive again.
"When a woman who has experienced the tragedy of a SIDS child plans for her next pregnancy, she should obtain pre-conception counseling regarding any possible risk factors for any fetal concerns," he says. "She may also benefit from scheduling an appointment with a neonatologist to discuss any additional newborn risks," he says.
Find support
There are many types of support at the national and local level for parents who have lost their babies to SIDS. Sharing your story with other families can aid in the healing process, and you may also find it helpful to seek professional help from health providers who specialize in grief and loss.
Whether or not you decide to try for another baby, know you're not alone — Beverly and Kyra are just two of too many mothers whose babies had SIDS.
More about SIDS
SIDS and babies of color: What you need to know
Study finds cigarette smoke increases SIDS risk
FDA says anti-SIDS baby products do not work