Donor Eggs In Advanced Maternal Age
Although waiting until later in life to have a baby can be tied to many medical complications, a recent study gives hope to future moms. Research shows donor eggs are key when it comes to beating infertility issues in advanced maternal age, which means the idea you have to choose between motherhood and a career may be out like yesterday's diapers. Read on to discover more on the study and how you can get knocked up by ditching your old eggs.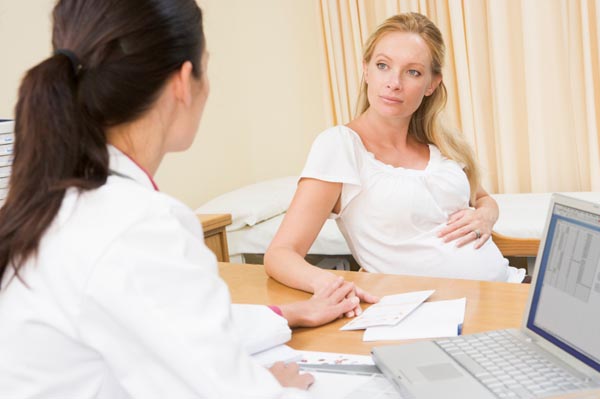 Study on donor eggs
A recent study found maternal age doesn't matter when it comes to pregnancies with donor eggs. Conducted by the Columbia University Medical Center, the research found women who became pregnant from a donor egg showed no more of an elevated risk for obstetrical complications than their younger counterparts.
The study was based on data collected from 101 women ages 50 years old and up and compared pregnancy results of gestational age at delivery, perinatal complications, mode of delivery and baby's birth weight. Researchers found no significant differences in risk between the women who were older than 50 years of age or younger than 42 years old.
Decline in fertility with advanced maternal age
The results behind the donor egg study are based on the scientific fact that your biological clock actually is ticking away. "Not only are there fewer and fewer eggs as the ovaries advance in age, but the remaining eggs also age," explains Dr. Vito Cardone of Cardone Reproductive Medicine and Infertility. "They become abnormal and, therefore, not capable of producing a normal pregnancy. For example, eggs obtained from the ovaries of women who are 45 years or older have upwards of an 80 to 90 percent chance of being abnormal. This last point is the most important reason why IVF success rates are so poor for women in the 40-plus age range as their ovaries age."
Health risks of receiving a donor egg at any age
It's important to note that all women, regardless of age, are at risk of complications common to pregnancies with donor eggs. The Columbia University study concluded that all women opting for pregnancy through egg donation are at a higher risk of obstetrical complications, especially cesarean section and hypertensive disorders. However, using anonymous egg donors also carry additional risks. Although every donated egg is tested for infectious diseases such as syphilis and genetic diseases, recent exposure to such diseases like HIV may go undetected until up to six months after contraction. In addition, unreliable information provided by the donor may also leave question marks into family history and psychological makeup of the donated egg.
Researchers from the Columbia University Medical Center study, as well as obstetricians alike, emphasize the importance of getting the all clear from your physician before choosing donor eggs as an answer to infertility challenges. However, for those future moms who have put off pregnancy, the study confirming you can get knocked up by ditching your old eggs is a check mark in the win category for those facing fertility issues at any age.
Read more on fertility
6 Male fertility boosters
What are fertility foods?
10 Fertility-boosting tricks to get pregnant