Must-Have Apps For Baby Making
If you're trying to conceive, here are the best apps to help you achieve the end result -- a baby! These apps will guide you through the process, educate you about your most fertile days and help you along the way during this exciting time in your life.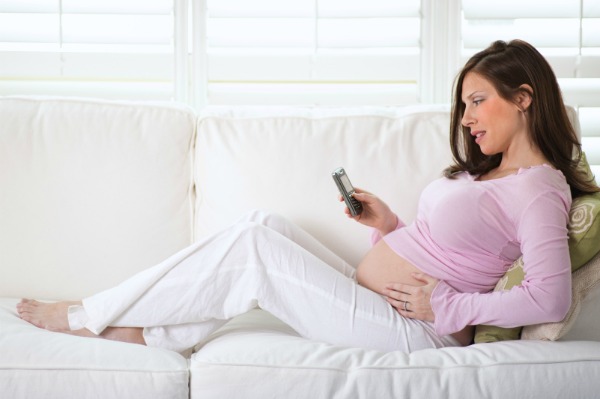 Fertility Friend
With this app, you can track your period and note your symptoms, temperature and data pertaining to your monthly cycle to better increase your chances of conceiving a baby. The highly detailed Fertility Friend app comes complete with a chart interpretation tool to help you better understand your cycle. It also predicts which days you are most fertile and determines when you should take a pregnancy test or when you can expect your next menstrual cycle to begin. All information is integrated between the Fertility Friend website and the app for accurate and easy access no matter where you are.
Compatibility: iPhone and iPad
Price: Free
Ovulation Calendar
The Ovulation Calendar app determines your fertile days in each cycle to avoid or achieve pregnancy. With simple information about your last period, average period length and luteal phase, the app generates a chart to help predict which days are best to conceive a specific gender, your date of ovulation, expected period date and days to abstain in order to avoid pregnancy.
Compatibility: iPhone, iPad, iPod Touch
Price: $4.99
What To Expect Fertility
The What To Expect Fertility app helps you keep a close eye on your monthly cycle while trying to conceive. Fast-track your knowledge about fertilization and the process of trying to conceive with detailed preconception information. A personalized calendar maps out your fertile days and entices you with a projected due date based on a possible conception date. With access to the What To Expect message boards and helpful baby-making tips, you'll have more than enough advice and tricks to better prepare you for getting pregnant.
Compatibility: iPhone, iPad, iPod Touch
Price: Free
MyOBGYN
For a more in-depth medical view on any preconception related question, the MyOBGYN app provides women with answers to over 1,000 of the most common women's health topics. When you're curious about preconception topics or can't wait for an answer from your doctor, use this informational app to help guide you in the right direction.
Compatibility: iPhone, iPad, iPod Touch
Price: $0.99
Prenatal Smart
Get a jump start on what you can and can't eat while trying to conceive with the Prenatal Smart app. This app gives you quick and easy advice on which foods are safe to eat while pregnant. Some moms prefer to prepare their bodies before trying to conceive, and with this app, you'll have a head start on the famous question, "Which foods are safe and which foods are unsafe while pregnant?" This app covers a wide range of food options, has FDA and EPA information and includes mercury levels and recommended serving sizes for pregnant mothers.
Compatibility: iPhone, iPad, iPod Touch
Price: $0.99
What To Expect Baby Names
While trying to conceive, you'll likely start dreaming of baby names -- you might even start your list! With the What To Expect Baby Names app you can search thousands of baby names at your fingertips. Save your favorite names as you find them, scroll through the lists of top baby names and origins or shake your phone to receive a random baby name. Sometimes it takes a little visualization to achieve your goals.
Compatibility: iPhone, iPad, iPod Touch
Price: Free