How To Announce Your Pregnancy
Telling your family you are pregnant is a big moment. Instead of doing it with a simple phone call, think out of the box and come up with a creative way to announce your pregnancy. We talked to real moms about the fun ways they revealed their pregnancies to family and friends.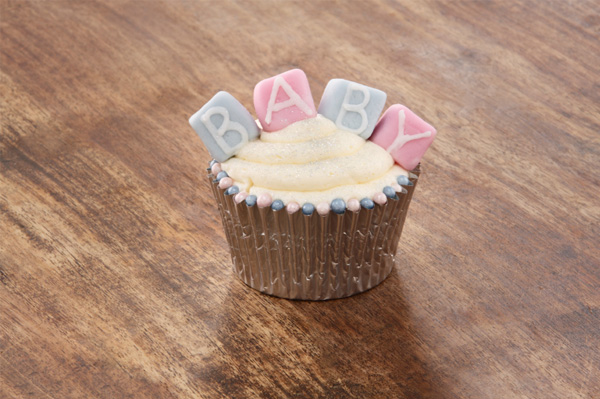 Say it on a shirt
One creative way to tell your family members you are pregnant is with the gift of t-shirts. "We told my parents by getting them t-shirts that read, 'I'm going to be a grandma' and 'I'm going to be a grandpa,'" says mommy-to-be Lindsay Carmichael. "We invited them over to our house for dinner and then presented them with the t-shirts as gifts. My mom was so excited that she almost fainted!"
Bake a cake
Everyone loves cake -- especially a cake that announces your pregnancy. "All our friends and family were over to watch the Super Bowl," says new mom, Monica Garcia of Texas. "When the game was over, I brought out the cake. I had decorated it in pink and blue icing, and it read, 'We're having a baby!' It was the best cake that I've ever made."
Show off your sonogram
"We didn't tell anyone we were pregnant until after I got my first sonogram," explains Cheryl Buckhalter, mother of twin boys. "I sent a copy of the sonogram via email to all my family and friends. I didn't say anything in the body of the email -- just attached the picture. Needless to say, everyone was shocked. We had been trying for six years."
Make it personal
Plan out how you are going to announce your pregnancy -- especially if you don't know how family members will react. "We have two teenage daughters," says 42-year-old Tina Carmelletti of New York. "This was a surprise pregnancy, so we didn't know what they'd think. We took our daughters out to dinner, and then afterwards handed each of them a congratulations card. Inside each card, it read: 'Congratulations. You are getting a new sister.' My daughters were overwhelmed with excitement about the new baby."
Give thanks for the blessing
"Our whole family goes to church together every week -- aunts, uncles, grandparents -- all of us. So my husband and I decided to let the pastor make the announcement," says Teresa Ellison. "When it came time for prayer requests, the pastor said, 'Mr. and Mrs. Ellison are requesting prayers for the new addition that will be joining their family.' All our relatives looked around, very confused. My mom was the only one who understood right away what had just happened."
Celebrate your pregnancy with your family and friends -- from the time you see a positive pregnancy test all the way to delivery. During your pregnancy, you'll need all the support you can get, so including your loved ones every step of the way is a great way to keep them involved.
More about pregnancy announcements
30 Ways to announce your pregnancy
Cute ways to announce your pregnancy
When should we tell people about the pregnancy?