A Look At The Numbers
When you're trying to conceive, waiting month after month to find out if you are expecting a baby can be tough. A new study from Fertility Flower outlines the average time it takes to conceive your first baby.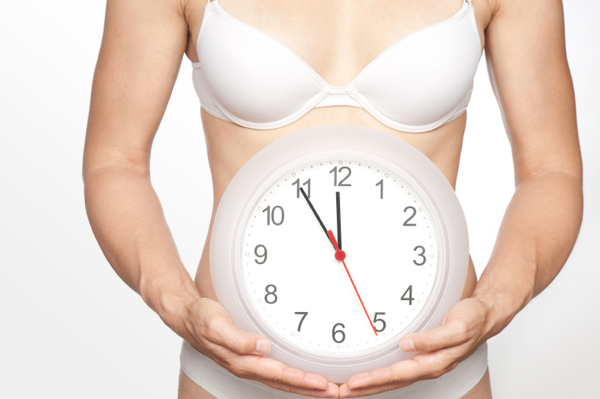 A study released by FertilityFlower.com indicates that, for women aged 21 to 35 in the U.S., conception of the first child takes an average of six months and one week.
9 percent conceived in one month or less
19 percent otook eight to 10 months
14 percent conceived between months 12 and 14
Findings on specific measures
The study said that 56 percent of readers took specific measures to help them conceive. Among them:
Furthermore, 41 percent said they used medically proven tips to increase their fertility, and 52 percent said they used less conventional methods to become pregnant.
Respondents were between the ages of 21 and 35 and reported no underlying medical issues affecting fertility.
When should you see a specialist?
Dr. Mark Kan, OB-GYN, defines infertility as "unprotected intercourse without conception over a 12-month period." He says that women who have known risk factors for infertility, such as pelvic inflammatory disease, ovulation disorders or age should seek treatment earlier. "Because there is an age-related decline in fertility, women in their late 30s or older should seek counseling and treatment in a shorter time frame."
Kimberly Račić, founder of FertilityFlower.com, says she hopes this study will be a good tool for women wanting to get pregnant. "One thing that this study has definitely proven is that it takes a different amount of time for everyone, so the key thing to remember is not to give up if it is taking longer than you had hoped," she says. "Trying different methods to help speed up the process of getting pregnant is certainly an option. It can boost morale and bring back the enthusiasm and excitement that may have been lost during the process."
Tools to help you conceive
Ovulation calendar: Find out when you're most fertile
10 Ways to increase your chances of conception
5 Fertility basics to help you get pregnant naturally
Create a conception planner
How to take your basal body temperature