Dress Your Baby Like The Clever Girl She Is
Lately clothing manufacturers seem to have gotten the memo — girls dig math and science, too! Check out these adorable STEM-inspired onesies for baby girls that every nerd mama will want on her registry.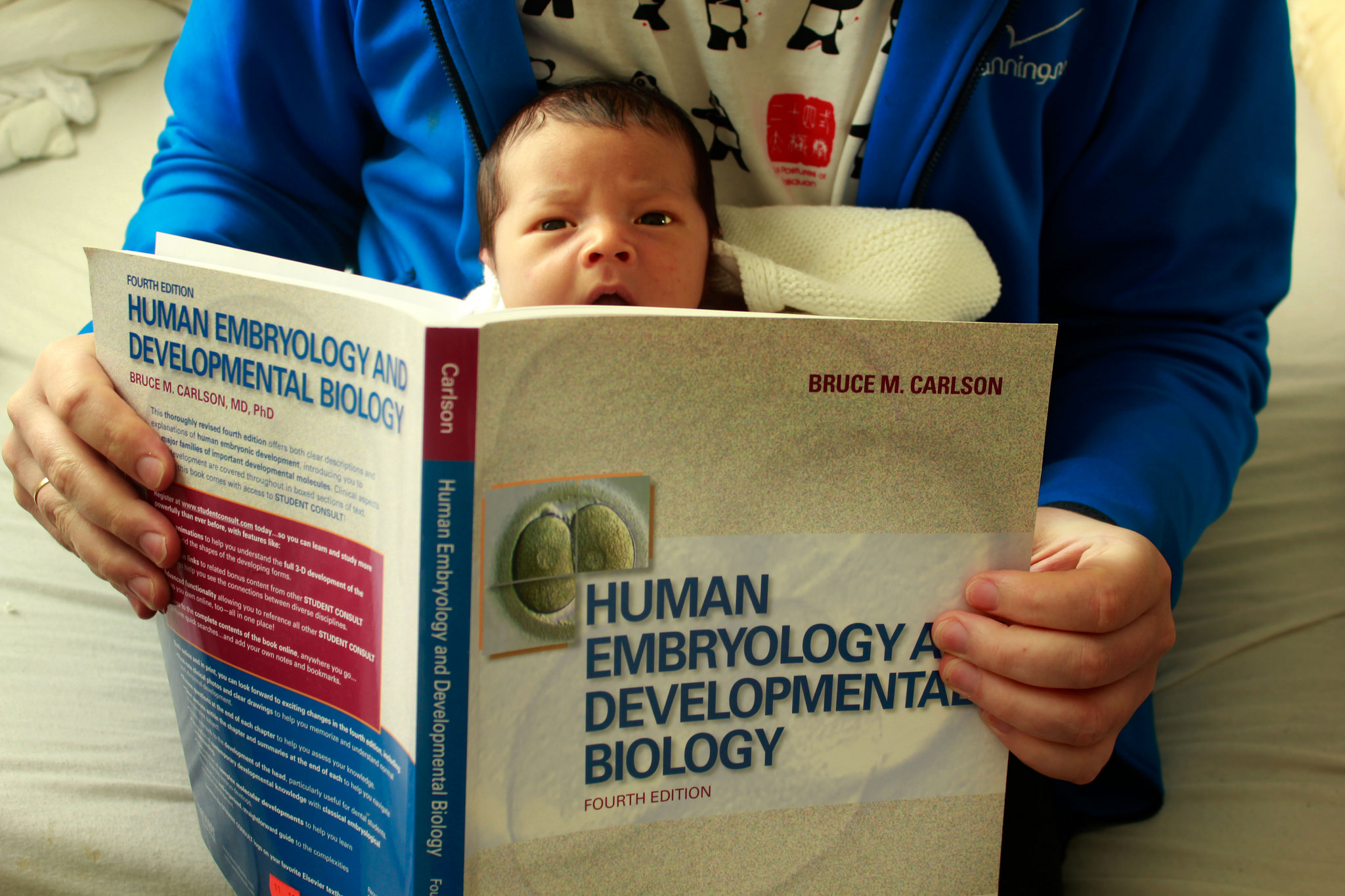 Finding math and science related clothing for baby girls can be a pain. Sorry, big box baby stores — a girl needs more than hearts and flowers in her wardrobe. While you could always create your own custom baby bodysuits, not everyone has the time — or desire — to go through all that. We dug around a bit and found these six deliciously geeky options for your sweet nerds-in-training.

For the future scientist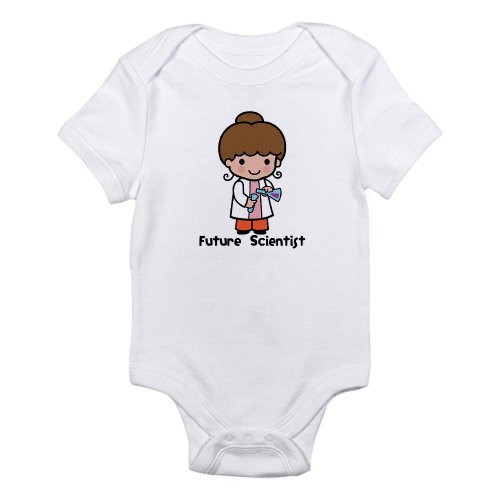 All you need is a wee teething beaker to complete this junior scientist ensemble. (TowardTheStars, $16)
For the future chemist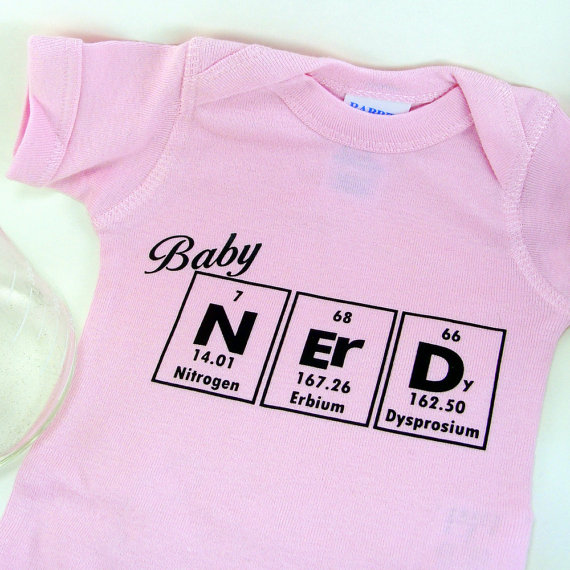 You can find dozens of custom onesies on Etsy, like this adorably nerdy take on the periodic table. Make sure to save this outfit to show her on graduation day, to prove you knew she had it in her all along. (Etsy, $14)
For the future doctor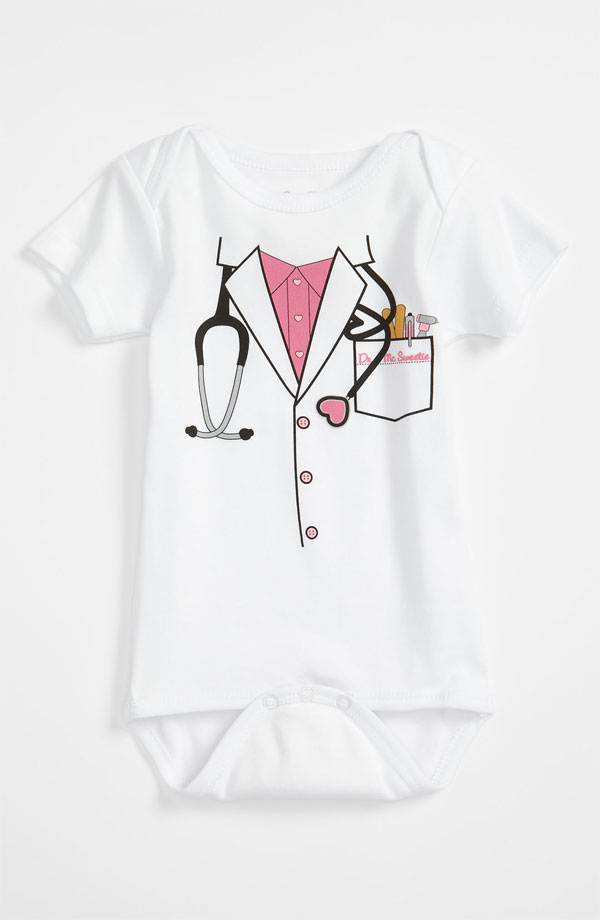 Perfect for a newborn with an MD for a mama. (Nordstrom, $18)
For the future mathematician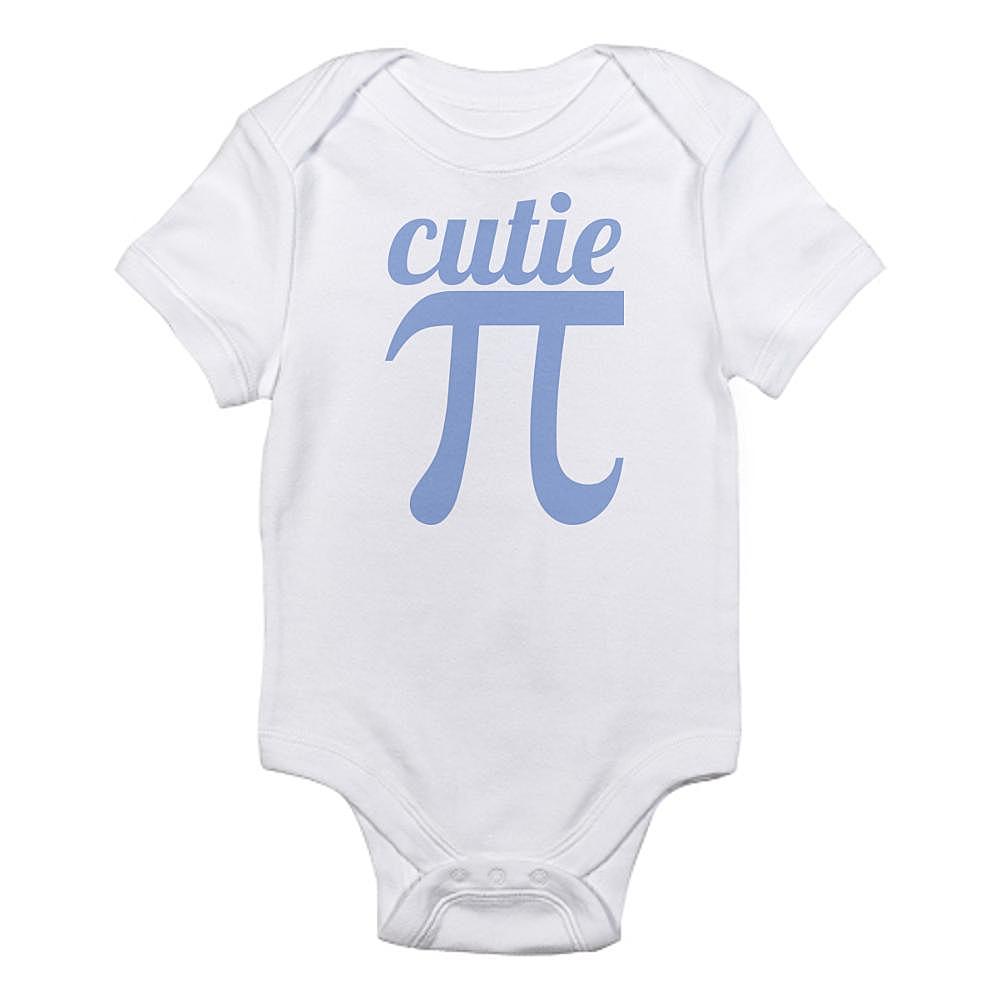 Everybody knows math girls are the cutest. Keep this in mind for baby girls due near 3/14 — Pi Day! (Sears, $22)
For the future genius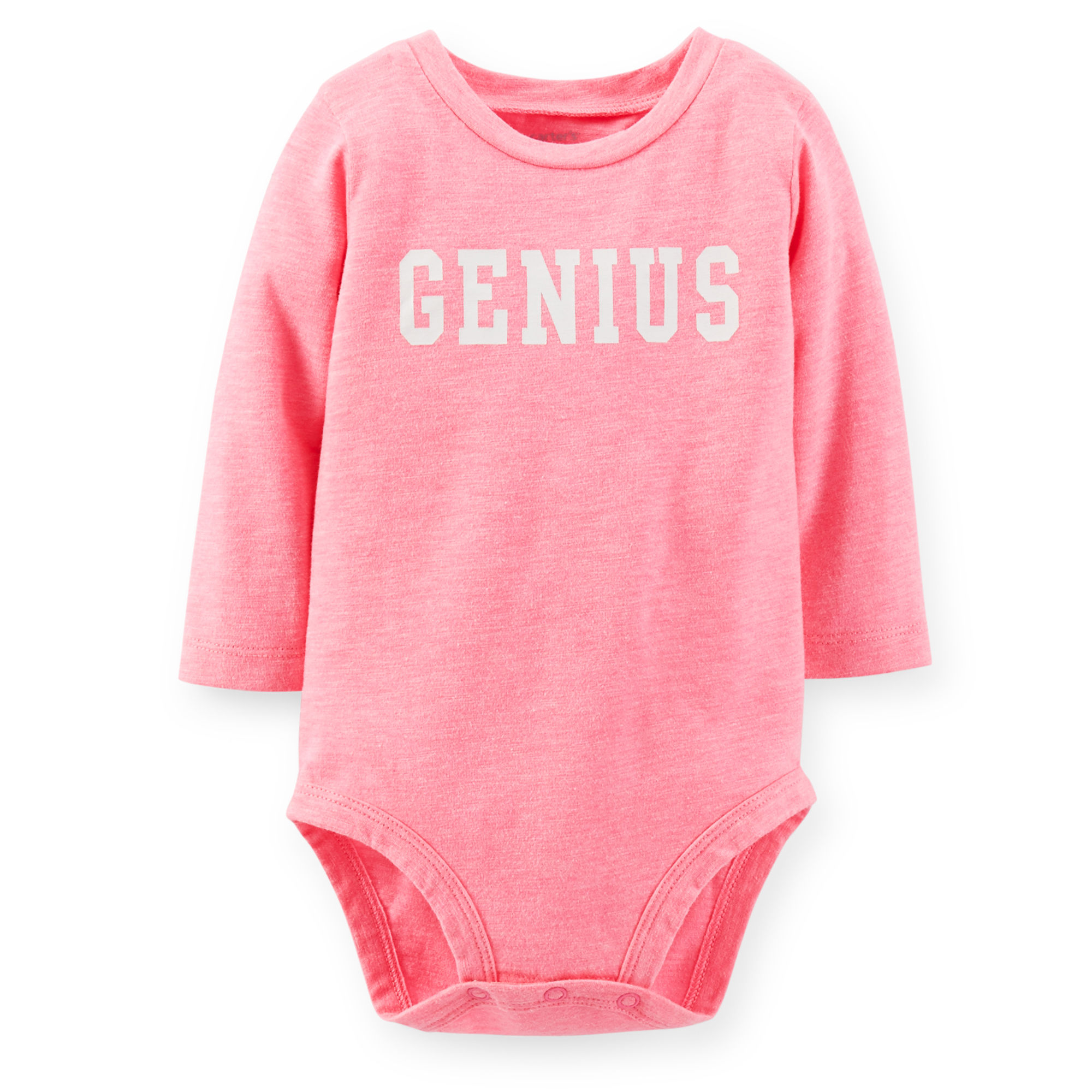 Kudos to Carter's for being the only baby chain to stock anything resembling a STEM bodysuit for baby girls. Your girl can show off her brains, even if she hasn't yet chosen a major. (Carter's, $6) 
For the future rocket scientist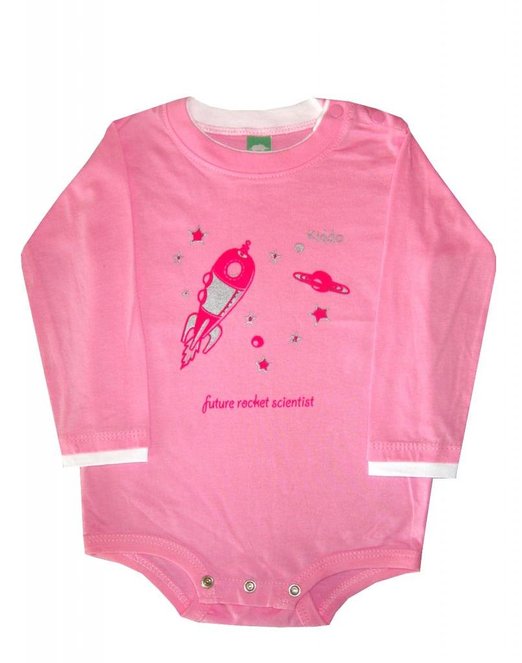 We love that this bodysuit comes in a variety of color combinations, in case you prefer a non-pink option. (Amazon, $10)
More baby gear
The mystery of baby wraps, explained
Our favorite bright-colored nursery gear
These adorable newborn pajamas will make you want a baby right now