Dressing Up A Chubby Baby For Halloween
This Halloween, I only have one thing on my mind (besides chocolate): dressing up my chubby baby.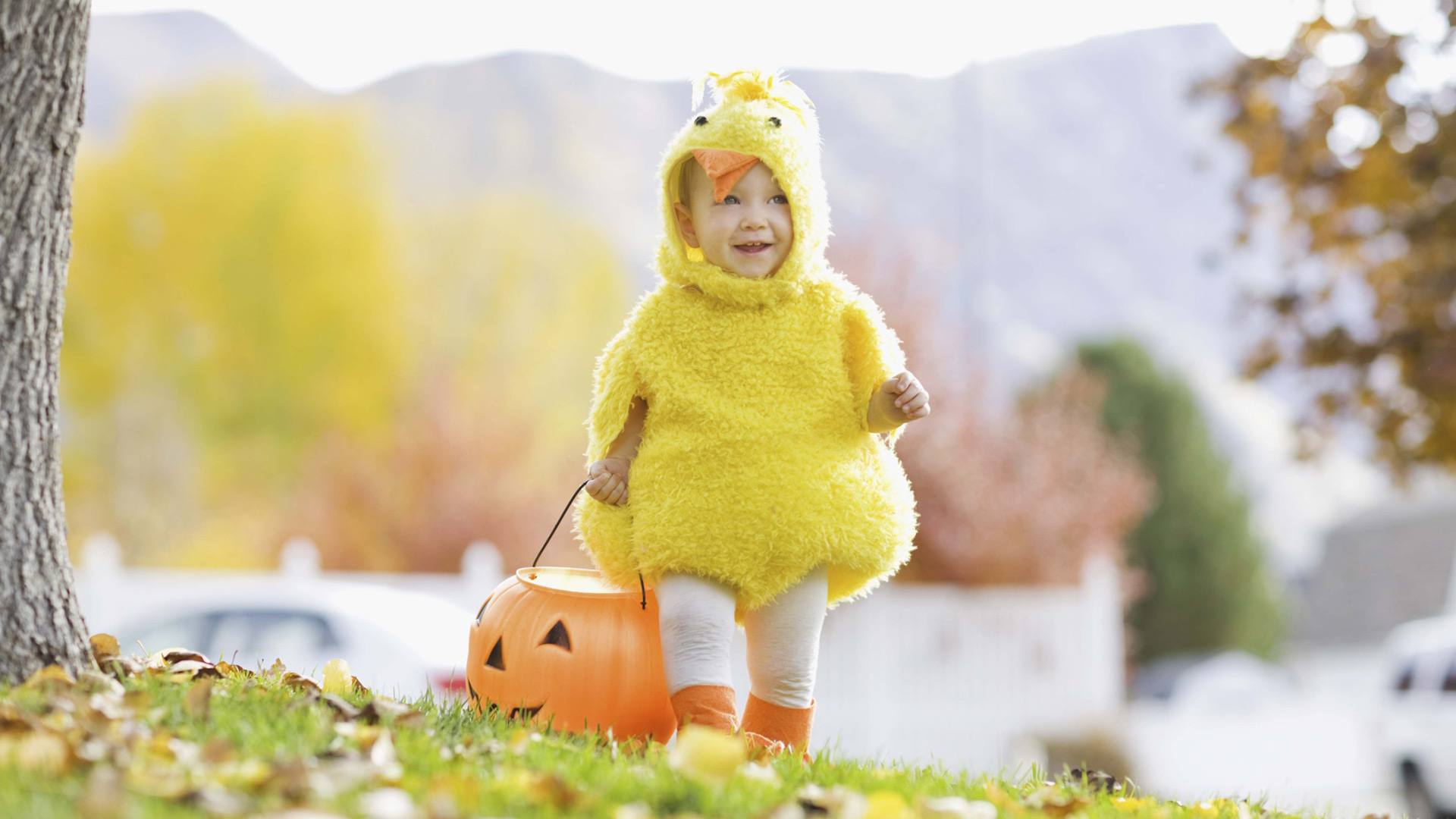 Photo credit: Jupiterimages/Stockbyte/Getty Images
There are two things I love most in this world: Halloween (hello fall and free candy!) and chubby babies.
So, put them together and what do you get? This collection of perfect Halloween costumes for that special chubby baby in your life.
Biggest loser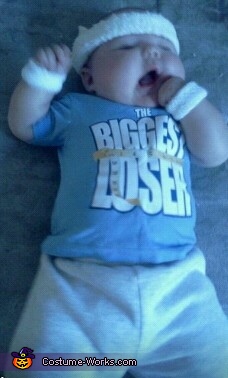 Put that baby to work this Halloween by working up a sweat in this adorable DIY costume — and roll, baby, roll!
This little piggy went trick-or-treating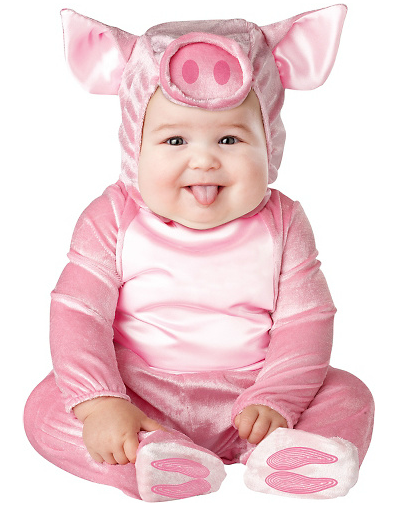 I affectionately call my little one a Little Miss Piggy, which is why, come Halloween, I'm thinking this would be the perfect costume for her and all of her adorable little rolls (Party City, $30).
Ho, ho, ho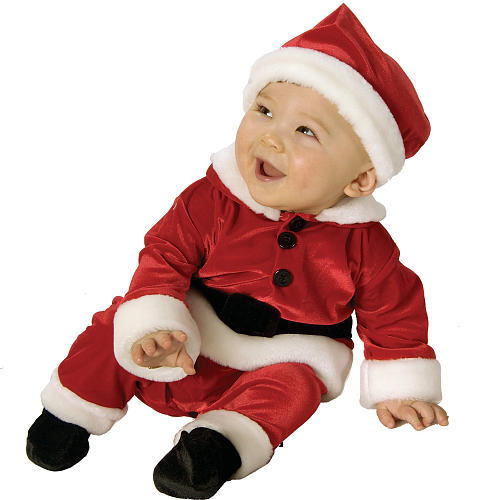 OK, sorry, but I couldn't resist. Chubby babies and Santa alike can shake like a bowl full of jelly in this seasonal suit (Toys R Us, $30).
Tiny turtle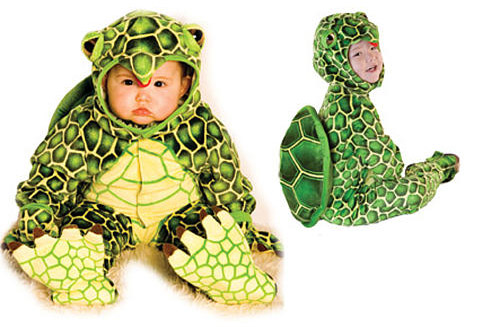 We all know that Teenage Mutant Ninja Turtles are a hit with the tween crowd, but I happen to think that an adorably chubby baby would make the world's cutest turtle. I mean, look how happy this baby looks to be stuffed in that costume (Toys R Us, $30).
Cupcake cutie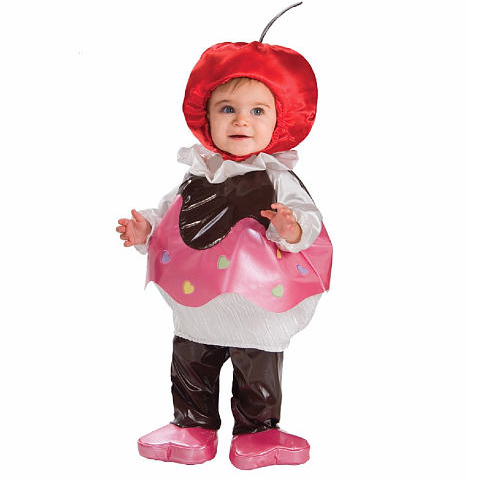 We all know cupcakes can make the unfortunate adult a little on the chubby side, but on a baby? Nothing but cuteness! Couldn't you just eat some chubby baby cheeks up in this? (Toys R Us, $30).
Lil' pumpkin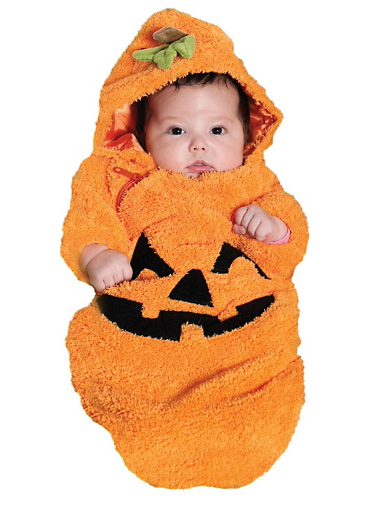 I mean, this one is kind of a classic, right? Personally, I have dressed all of my babies up as pumpkins for Halloween at one time or another — and this version is perfect for newborns too (Party City, $20).
Pea-in-a-pod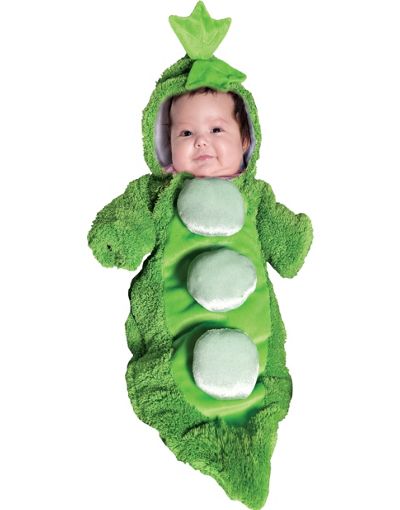 Speaking of perfect for newborns, the pea-in-a-pod is a great choice to keep your chubby baby warm and festive. Talk about a sweet pea (Party City, $17).
Country bumpkin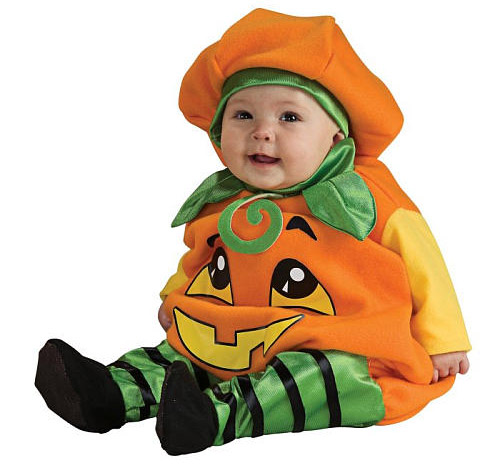 And if your lil' pumpkin is more of a bigger pumpkin, I love this option — the hat alone makes it all worth it (Toys R Us, $27).
Hot dog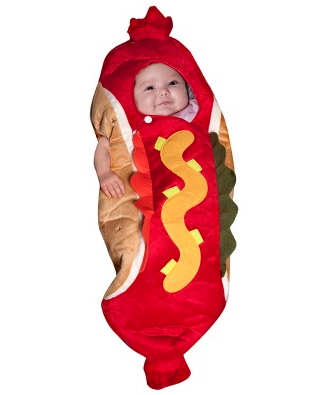 It's probably cruel to dress up your precious baby as a processed frankfurter, but it's also kind of ridiculously cute (Target, $28).
Teddy bear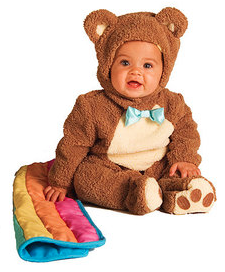 Let's end on an adorable note, shall we? Take one look at this baby dressed up as a teddy bear and tell me you don't immediately want to cuddle? (Wal-Mart, $16)
More on Halloween
Halloween crafts for kids
Gluten-free pumpkin whoopie pies with chocolate filling
Host a Halloween party with lots of tricks and treats!