How To Get Beautiful Newborn Photos
Although I love having precious pictures of my children's newborn days, I absolutely loathe the process of a newborn photo shoot.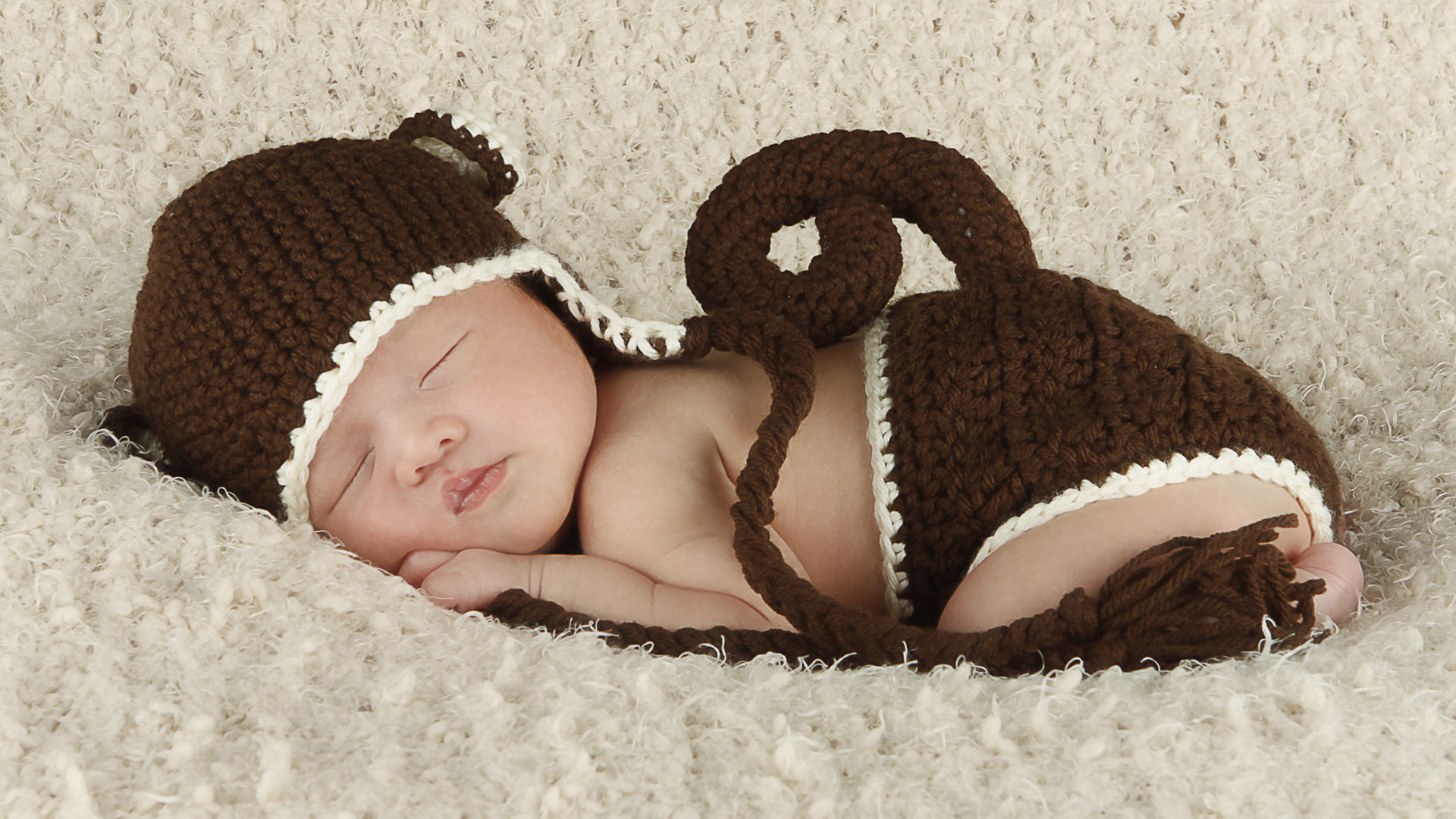 Photo credit: darkempriss/iStock/360/Getty Images
Once upon a time, I fancied myself a budding photographer.
But all it took was one attempt at a shoot involving a newborn and three other children for me to let that dream die a slow and painful death. Still, with professional photos costing hundreds of dollars, it's nice to have a few tricks up the sleeve to snap some DIY portraits.
And what better way to start practicing than with a newborn? I mean, they sleep all the time, right? Er, right. Professional photographer Jacquelyn from j&j brusie photography passes on a few tips for the less experienced among us.
Shoot in the morning
Newborns tend to have an active period in the morning and they may get too fussy by day's end if you plan your photo shoot for later in the day. So stick the morning, when both of you will be a little more well-rested.
Keep it warm
Newborns like things nice and cozy, which makes sense considering they were kept at quite a comfortable temperature in utero. "Keep the room at 85 plus in temperature," suggests Jacquelyn, which sounds miserably hot to my postpartum mother's body, but would be just right for snuggling a naked newborn.
Plan it quickly
You will want to plan your photo shoot within the first two weeks of your baby's birth, says Jacquelyn. "The younger, the better," she explains. If you can, plan your newborn photo shoot well in advance if you are hiring someone or enlist the help of a friend to keep you motivated to do it yourself. Trust me, I know how daunting that sounds just after giving birth, but the the results will be well worth it.
Stay calm
The secret to a successful newborn shoot? It's you, of course. "The more worked up you get, the more the baby will get worked up," explains Jacquelyn. "They have strong senses and can sense tension." I know Jacquelyn is right on this one, because I've experienced it myself and it's part of why taking pictures of newborns is so hard for me. You want everything to be perfect for your little bundle of joy, right? Try to prevent tension on the big day by preparing ahead of time with outfits and poses you like and enlist trusted help or a photographer you know will take the lead.
Keep 'em sleepy
There's nothing like a dreamy newborn picture, is there? To snap that perfectly content newborn magic, be sure to plan for plenty of snack breaks during your shoot. "Feed them to keep them sleepy!" says Jacquelyn. If you're breastfeeding, make sure you wear something you can nurse in and pack a back-up outfit for both of you in case of spills. Actually, do that last one no matter what, because we all know what messes a newborn can make. I still don't understand how that much poop can come out of such a little body...
Make it snug
If you haven't already introduced your baby to the magic of the swaddle, do it now. "Swaddle them nice and tight, so they feel like they're back in the womb," suggests Jacquelyn. Swaddling can help keep your baby calm through the photo shoot and make for some pretty adorable pictures.
More on baby
Fun ways to share your newborn's baby pictures
Create a photo backdrop in your nursery
Taking great photos of your baby