Massive Bash Or Small Get-Together?
Your baby is turning one. Do you plan a massive birthday bash, a quiet celebration — or somewhere in between? We asked real moms to dish on their baby's first birthday parties.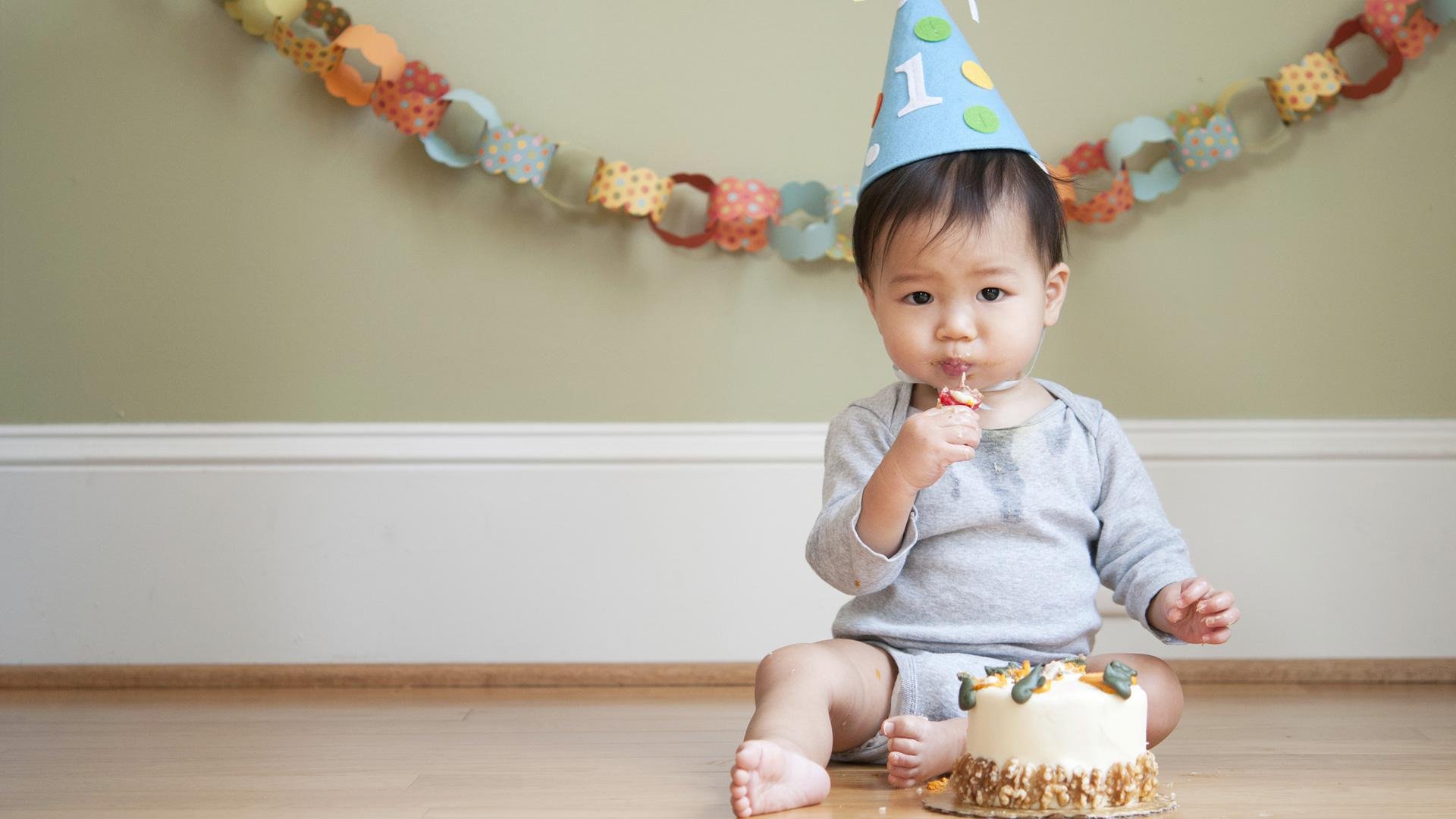 Photo credit: Eneri LLC/E+/Getty Images
You and your baby are celebrating a huge milestone. An entire year has gone by since her birth, and she has changed and grown so much in those last 12 months. Before you know it, you're planning a birthday party. Do you go all-out, or keep it small? There are pros and cons to both, but these moms may help you sort it out.
Big birthday bash
For some moms, there was no holding back as their babies crossed the 12-month mark. Kayla, mom of two, always goes all-out for her kids' first birthday parties. "Huge birthdays," she says. "Always. 50-plus people every time. What's a better reason to celebrate than making it through your first year as a parent? For Parker's first, we had buffet of food, chocolate fountain and a candy buffet. Emerson's was similar, but instead of candy we did hot cocoa."
Lindsay and Char both have really large families, so their babies' first birthday parties were huge by default. "There's just no avoiding it without offending everyone," shares Lindsay. Char agrees. "We have a family of about 40," she explains. "This isn't extended family that we don't see much — this is only close family." When she considers inviting a few friends with kids, you can see how the parties wind up huge.
Somewhere in the middle
Katie, mom of two, has a small house so while she admits that she gets carried away with themes and decorations, she always plans parties away from home — so while she'd love large parties, it can get expensive. For her kids' first birthday parties, they weren't too big and not too small.
Jenn, mom of one, also weighed the pros and cons of big vs. small, and settled nicely in between the two. "We wanted to include the people who had been there for her first year, and not just invite everyone," she remembers. "It was about 30 people, mostly family and a few friends. It was perfect."
A low-key birthday
Heather, mom of three, wanted a huge party for her first baby, but as she didn't have many friends with small children, it turned out to be a more intimate affair. "Entering motherhood was hard on me and more so on my friendships," she shares. "My second child's birthday was intended to be quiet with the promise of something really special for her second birthday. It worked out really nice, so I hope to do the same for my third baby."
Amanda, mom of four, had similar feelings about Baby's first birthday. "Having a small, special gathering with just a few friends and family has always seemed perfect for my kiddos," she explains. "The memories are special to us no matter how huge the party is. We normally amp it up a little as they get bigger, but parties generally remain small with a super-special outing planned for later with the birthday child as a fun add-on."
Whether you enjoy throwing big gatherings or you prefer smaller, more intimate parties, your baby's first birthday will be a beautiful occasion where memories are made.
More about babies
How to do a baby-led weaning
Which baby clothes should you save?
New crib safety standards