Get Baby To Sleep Faster And Sounder
As any new parent knows, it's not always easy to get baby to sleep like a baby. But a soothing bedtime routine can help.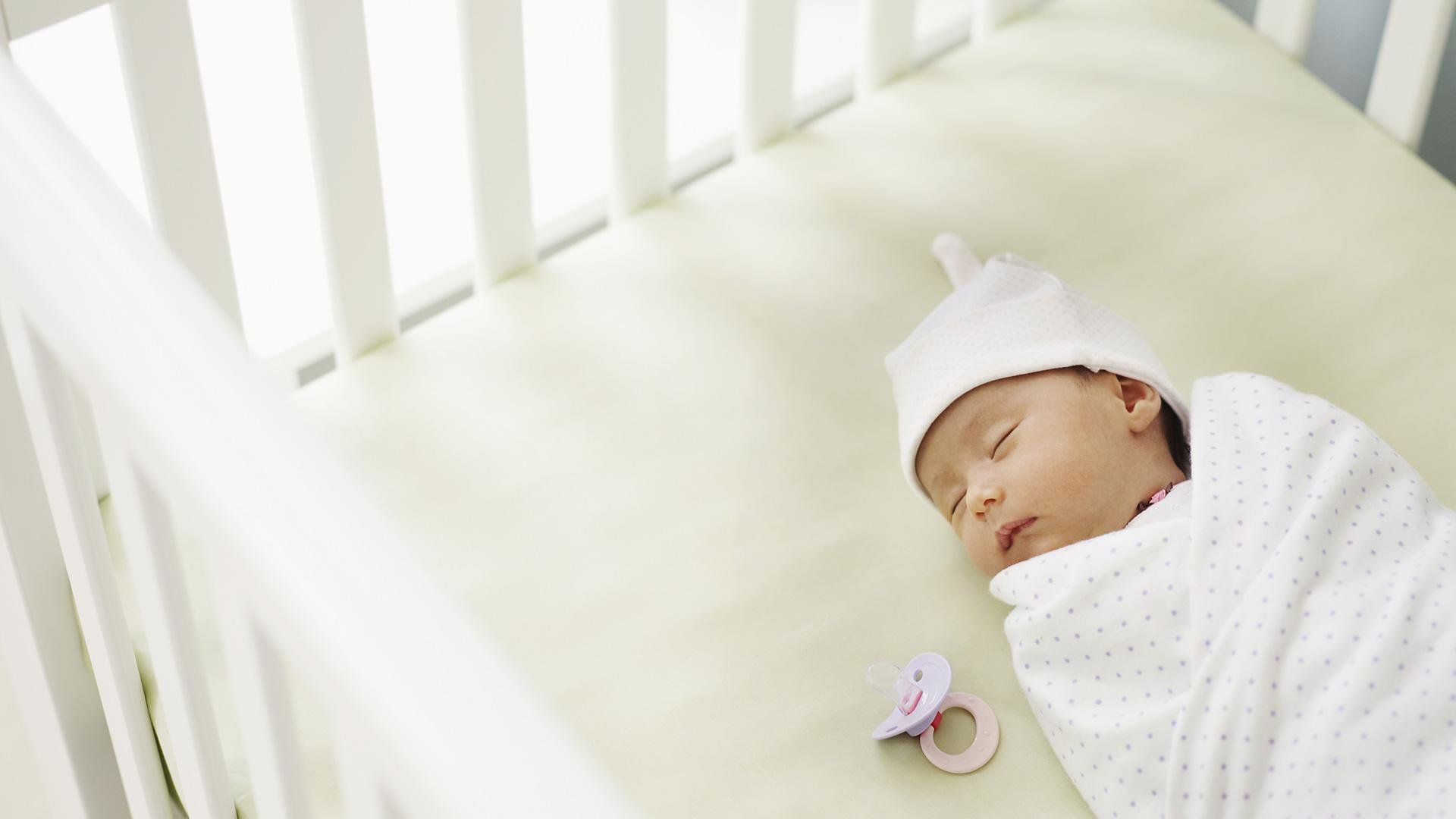 Photo credit: Alexandra Grablewski/Digital Vision/Getty Images
A few weeks away from welcoming my fourth baby, there is one thing that I know going into the parenting game again:
Nothing is more important than sleep.
Not only is sleep vital for a baby's health, growth and development, let's face it — a good night's sleep for baby means a good night's sleep for me as well. To ensure that the whole family is off to a good start with the new baby, we are planning on creating a soothing bedtime routine to establish healthy sleep habits. Luckily, a bedtime routine doesn't have to be complicated, and over the years we've relied on five simple steps to creating that soothing sleep routine:
1. Start with a bath
Although newborns don't need a full bath every night (it can actually dry out their delicate skin), some kind of quick sponge bath to freshen up baby helps soothe and calm her. And who doesn't love that fresh baby shampoo smell?
2. Add in some lotion
The benefits of infant massage are well-documented and it's a wonderful routine to establish between a baby and caregiver. After a bath, rub some baby lavender lotion on your baby, paying special attention to his little arms and legs.
3. Wrap that baby up
After working as an OB nurse for three years, I'm a big fan of the swaddle. You can practice swaddling with a regular blanket or purchase a special swaddling blanket to make things easier for those middle-of-the-night swaddles, but either way, swaddling can be an effective way to soothe even the fussiest of babies.
4. Light it up
I recently became a fan of the popular soothing light products for babies and even my older children. I purchased a night light that broadcasts the magic of the night sky on the ceiling with their favorite characters, like this Winnie The Pooh Dreamy Stars Soother, for each of my children and they all love them. Turning on the comforting light and snuggling up to their favorite character at the same time is a special routine every night. (Walmart, $30).
5. Put her down
This one is hard for me, especially if I'm breastfeeding a baby, but it can really make a difference if you lay your baby down while she's still drowsy. It can help her learn to self-soothe and put herself to sleep without hours of you walking in circles in the living room or taking that desperate late-night drive.
Of course, not every night or every baby will be so simple and follow the perfect bedtime routine, but establishing the soothing steps early on will help you and your baby fall into a pattern that will equal sweet dreams — for both of you.
This post was sponsored by Disney.
More on baby
How often should baby eat?
Dealing with acid reflux
Top 5 infant ailments