Cherish Those Little Baby Feet With These Cute Keepsakes
I have a slight obsession with my babies' feet. With each new baby, I've made a point to capture their little baby footprints forever.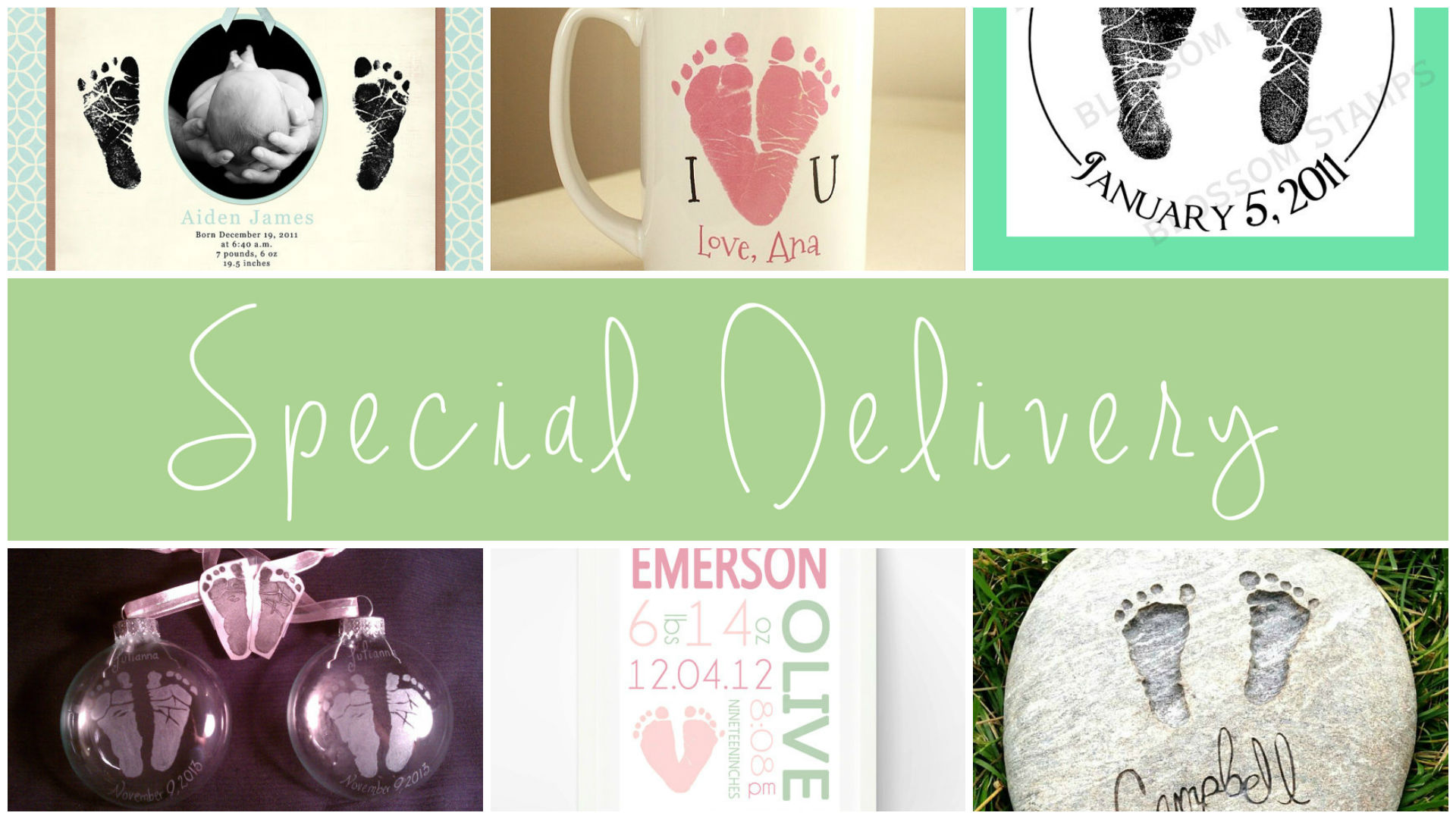 After the third or fourth baby, I started to find my old "slap a footprint in a frame" routine to be a little, well, boring.
So I turned to Etsy to check out some different and creative ways I could explore making those baby footprints my forever keepsakes.
Set in stone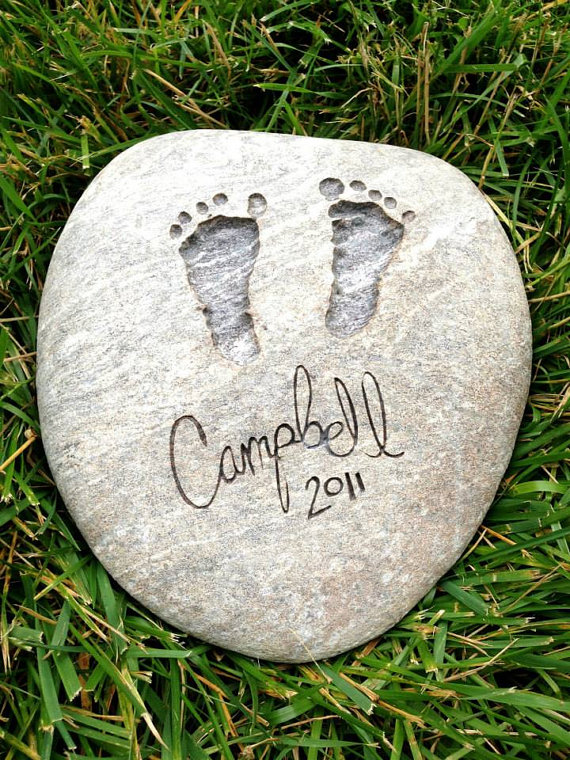 How about preserving those footprints in a custom-made, one-of-a-kind river stone? After ordering, you will be sent a footprint kit to capture your baby's footprints, which the artist will then use to craft your stone. The shop owners also offer the option to craft the stone from your child's birth certificate, using a simple copy. Less mess! (StonePrintDesigns, $109)
Birth details nursery wall art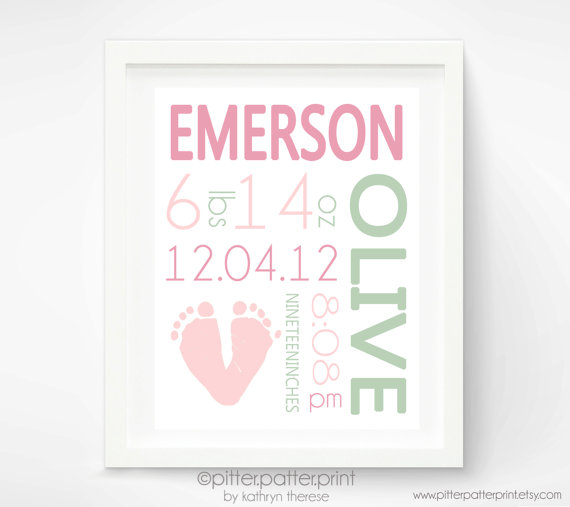 Never forget a detail of your baby's birthday with this gorgeous nursery wall art. The shop owners at PitterPatterPrint will not only include your baby's footprints on this custom birth announcement wall art, but also list the birthday, weight and length. And if you don't want to go through the hassle of getting your baby's footprints, simply use the provided clip art. Sh... no one will ever know. (PitterPatterPrint, $30)
Special delivery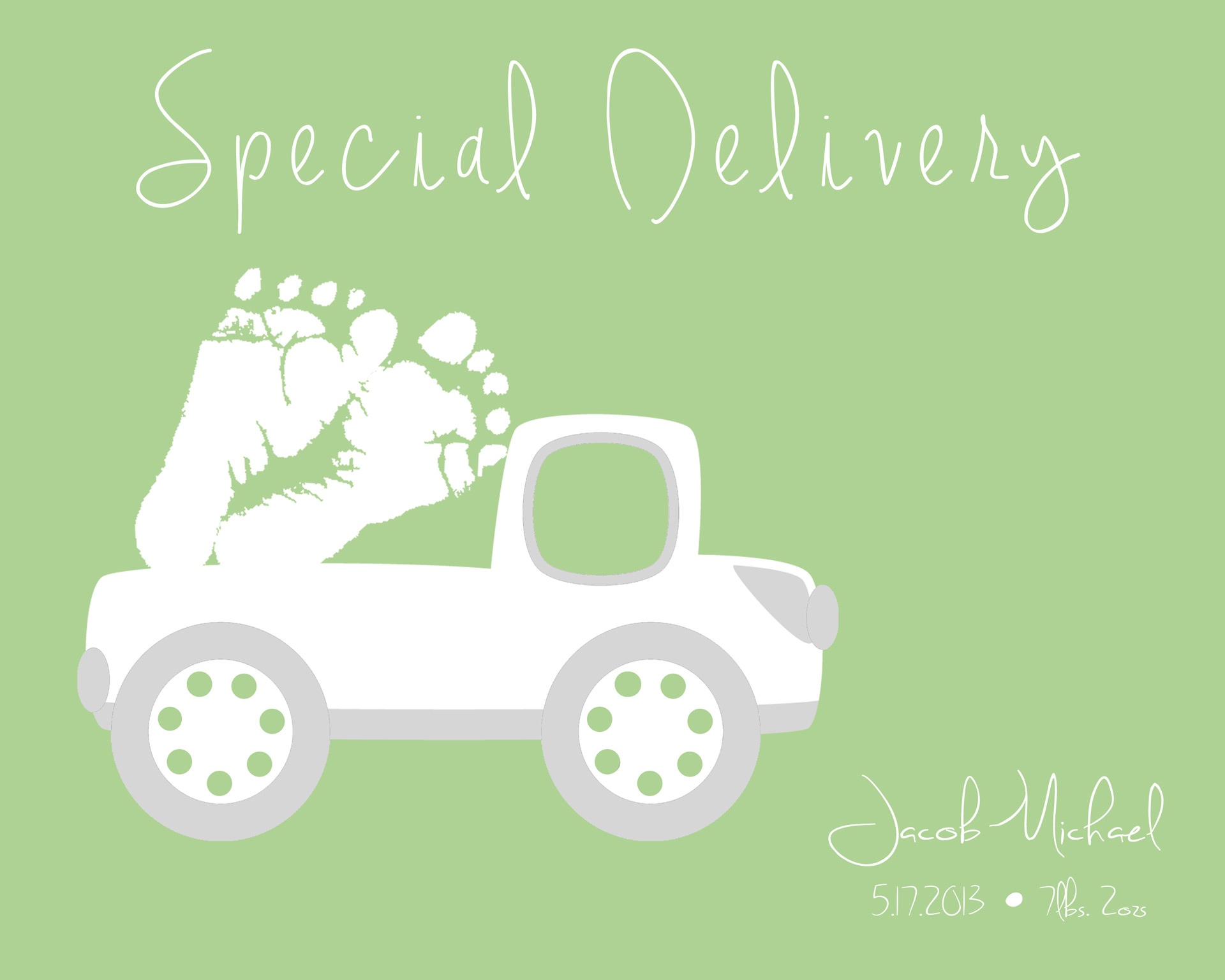 This custom truck or butterfly print is serving up a load of baby cuteness. You can take the footprint at home and add any details you want, such as the baby's name, birthday, weight, etc., for the finishing touches. You can also pick custom colors, which is a great feature for matching bedroom color schemes. (PrintFusion, $25+)
Photo finish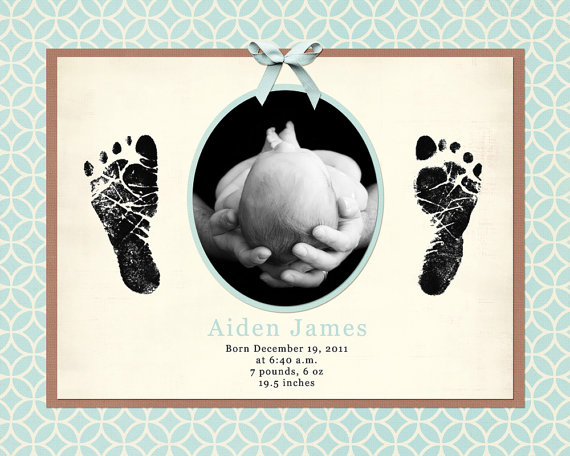 Display your favorite newborn picture alongside of your little one's footprints with this keepsake print. This is an affordable option, as the seller will send you a digital file that you can then use however you want. I'm thinking e-birth announcements and Facebook posts. (brendaneuberger, $10)
Cup of joe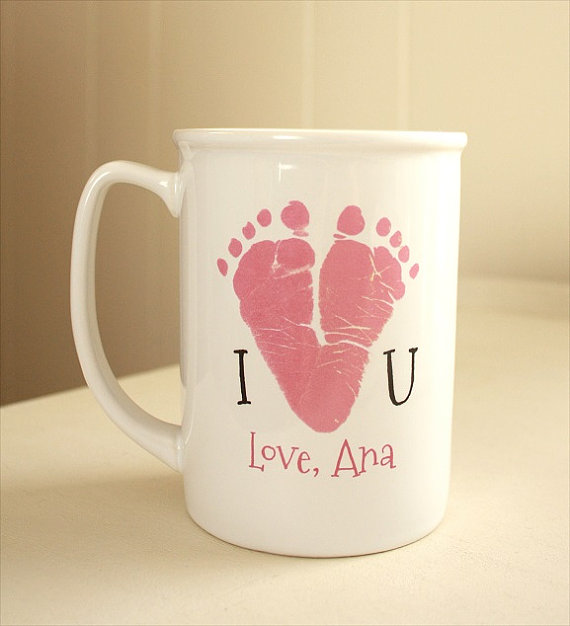 You may just forget all of those brutal nighttime feedings when you're sipping your morning brew in this custom coffee mug featuring... what else? Your baby's actual stamped footprints. This would make a great gift for grandparents or godparents as well. And as all things that are important to parents, the mug is dishwasher and microwave safe. (MyForeverPrints, $30)
Dress your tree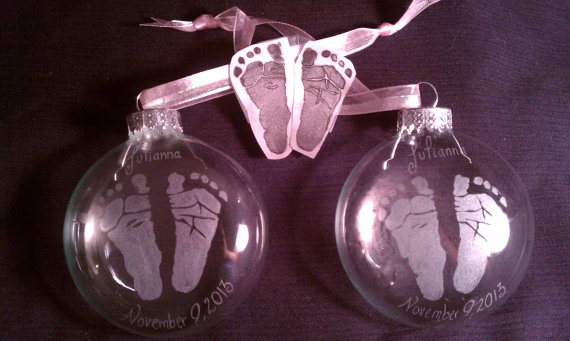 I love this idea for celebrating baby's first Christmas — glass ornaments with engraved footprints to always remember how little he or she was. You can choose the color and details to be engraved on the glass as well. Just remember, if you have more than one child, to keep up the tradition. (KittyPiston, $40)
Leave your mark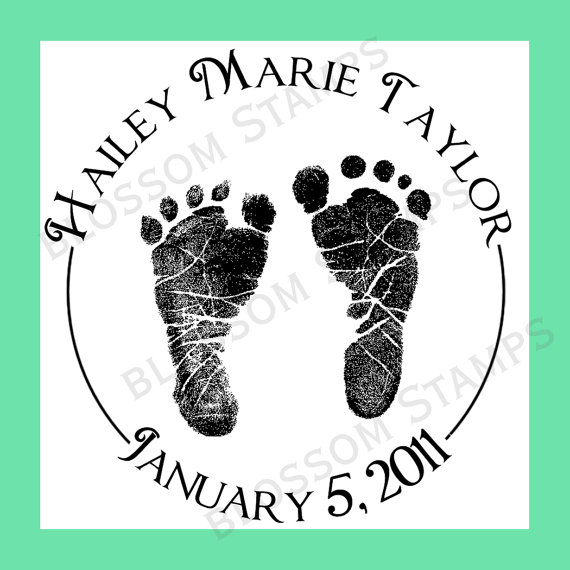 Keep your baby's footprints always at your fingertips by having his or her prints turned into a rubber stamp — and make your mark wherever you would like. Think birth announcements, custom wrapping paper, DIY nursery art or gifts for Grandma. You can also custom choose the font you would like displayed on the stamp. (BlossomStamps, $25)
More on Baby
Nursery essentials you and your baby will love
How to design a baby nursery on a budget
Necessities for a baby nursery