Store Clothes For Your Next Kid
As I prepare for baby No. 4, I only have one thought on my mind: I am so sick of baby clothes.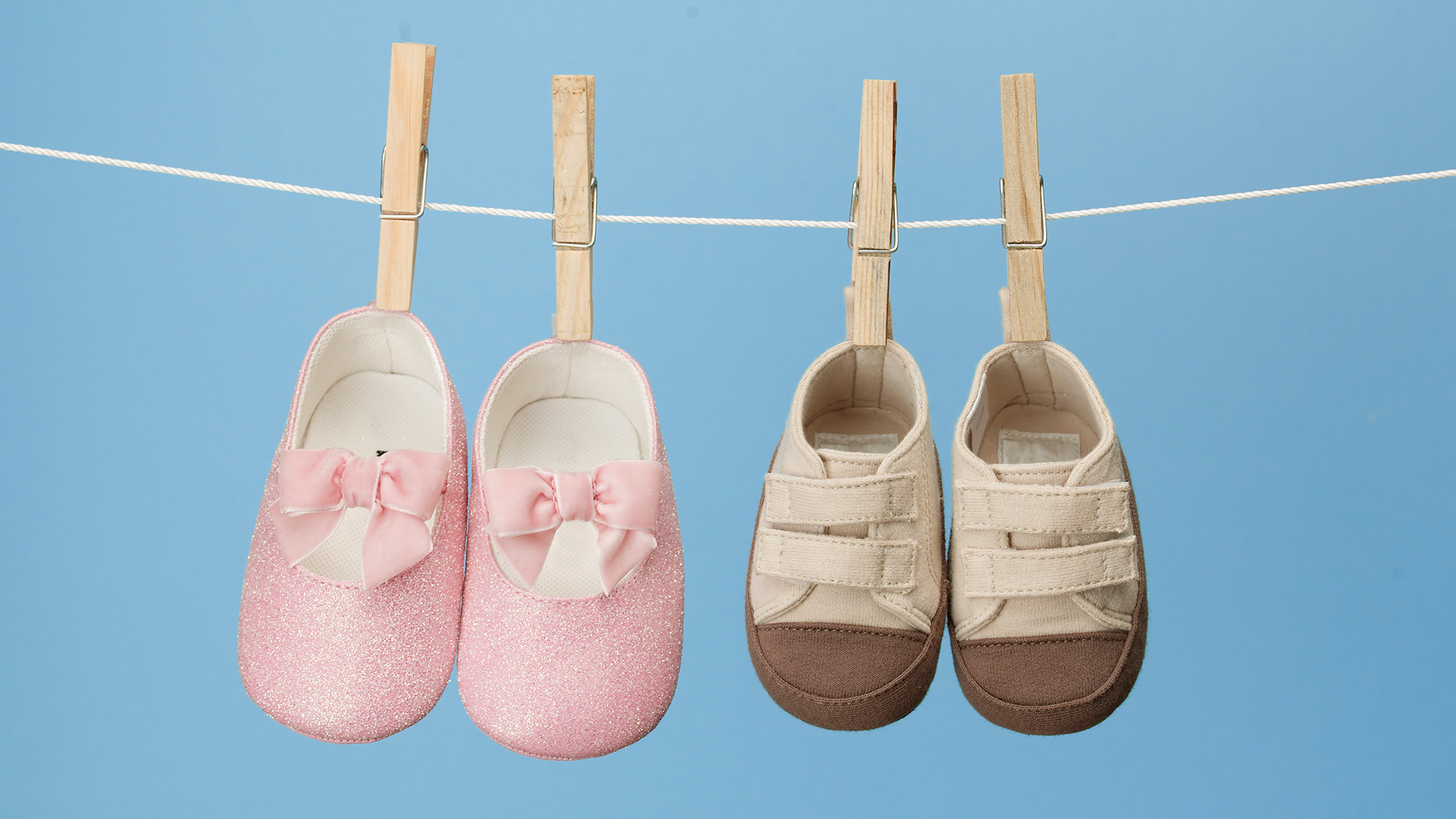 Photo credit: Fotosearch/Getty Images
There are bags in my basement, bags in my closets, plastic tubs filling my shelves and everywhere I turn, more helpful family and friends are turning over their hand-me-downs to me, the eternal child bearer.
Hoarding baby clothes
When I first became a mother, I was so thankful for baby clothes and hand-me-downs of any kind. Before my daughter was even born, I had enough clothes for her — carefully cleaned, folded and placed in labeled tubs — to last through five years. Tell me that's normal?
Because I knew we wanted more children, I was careful to preserve all of those clothes, gleefully anticipating how much money I would save through her preschool era. I carefully sifted through each bin, selecting the most pristine clothing and sorting by season, size and gender. My only goal in life? To save as many baby clothes as possible.
All good things come to an end
After all my careful prepping and planning, my two daughters have never lacked for clothing; in fact, they have so many clothes that in a strange turn of events, they pretty much end up wearing the same favorite outfit and over and over, their closet packed so full of clothes they can't even get to. Just this week, actually, I cleaned out their closet and purged two giant garbage bags full of clothing that they never, ever wear. Two bags — and I didn't even get to their summer stash yet. Sigh.
Now pregnant with my fourth child, who we found out is a girl, and in the process of packing up clothes and shoes from my third, a boy, I find myself at a crossroads of sorts: Should I save or should it go?
Picking and choosing
Honestly, I couldn't be more sick of saving baby clothes. I am tempted to pitch everything I have and start over from scratch, never, ever labeling another clothes storage bin again. But practicality, four kids and a limited budget does force me to realize that it does make sense to save at least a few key items from my older daughters for my youngest, such as:
Fancy dresses: I can't resist buying my daughters beautiful dresses for each holiday, but let's face it — they rarely wear them more than once. So at the very least, saving those dresses that won't be horribly out-of-date makes a lot of sense.
Winter boots: You wouldn't believe how fast children's feet grow until you witness the madness in action. One day they are wearing a size eight and the next morning, they wake up with size 10 feet. Our vast collection of winter boots needs to be saved, simply to save my sanity in having to run out and buy new boots during winter every other day.
Special occasion shoes: The same principle applies to those shiny shoes reserved only for weddings and holidays. 1) They rarely get worn and 2) They're often pretty expensive.
Coats: Winter coats, dress coats, and spring coats — if they're still in relatively good shape, they need to be saved as the "big ticket" items of a child's wardrobe.
Aside from the key items that I am forcing myself to save, I've also decided after three kids and years of storing that...
It's OK to let it go.
Just a little.
More on baby clothes
How to save money on baby clothes and gear
Top 10 baby girl and boy clothes essentials
5 Ways to sell your gently used baby equipment and clothes