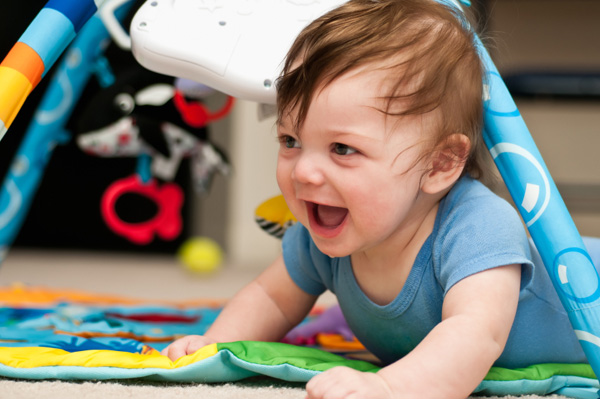 Contributed by Ken Myers
Toys are much more than just frivolous play things that keep children occupied and entertained — they're also useful developmental tools, especially for impressionable newborns and toddlers.
Generally, the more money you spend on the products you buy, the better their quality should be. Toy prices are going to vary for a variety of reasons, but just because certain ones are more expensive does not automatically mean they are nicer than other toys or that they'll last longer. Before you shell out more money for a toy with a hefty price tag, make sure that your purchase will be worthwhile by investigating other factors of the product.
Durability
If you have the ability to physically inspect the toy in a store, you should do so. Read the label to see what it comes with and if there are any replacement warranties. Check to make sure that it will be sturdy enough to withstand being pulled on, hit, dropped, thrown, bitten and any other cute guerrilla tactics your baby could inflict upon it.
Read reviews about the product if you see it advertised on television or on the internet. You may find drawbacks you won't see advertised by reading reviews written by consumers who have actually purchased the product. The more information that you can gather, the better.
Safety
The last thing you want in a toy are loose, dangling or easily removable parts that your baby can swallow and choke on. You could have one of the safest non-toxic toys on the market, but it won't be worth the investment if any part of it can fit inside your baby's mouth. If it has removable parts or if it seems too small, err on the side of safety and opt for a different toy.
You should also check the Consumer Product Safety Commission website for information about any recent toy recalls. They will have tips about toy safety and regulations that toy manufacturing companies should be abiding by.
Material
Plush toys made of cloth may be painfully adorable, but they can also be just as much of a pain to clean. Opt for items made with cotton and natural fibers, as these can be thrown into a washing machine without a second thought. Stay away from older toys made of unidentifiable plastic or other mysterious materials. A lot of older toys, and even some newer models, contain lead paint, BPA, phthalates and other toxic compounds that are poisonous to the body and particularly harmful to a baby's physical and neurological development.
Applicable use
How the toy gets used is the most relevant consideration of the overall shopping experience. Because a baby's sense of touch is the first to develop, the most ideal toys for newborns are soft ones that their little fingers can easily grasp onto. Every sensory aspect of a toy will be incredibly stimulating to a baby's brain. You will want something that is pleasant, soothing, interesting and enticing to grab. Find the balance between a toy that you can tolerate listening to and one that your baby will adore.
An expensive toy might not seem attractive to you or your budget, but its value will vastly outweigh the cost. What used to be an object of leisure now has the potential to hone the imaginative skills and creativity of young developing minds. Whatever you decide to purchase, remember that your dollars will be contributing value to your baby's young life.
About the author
Ken Myers is a father, husband and entrepreneur. He has combined his passion for helping families find in-home care with his experience to build a business. Learn more about him by visiting @KenneyMyers on Twitter.
More about babies
8 Products to feed kids on the go
Top 10 most useless baby products
Mom 101: Mildew-free bath toys