Baby Items You Can Live Without
If you're pregnant, you're probably excited about filling out your baby registry. In my opinion, these baby products are overrated, and you are best to put your money elsewhere.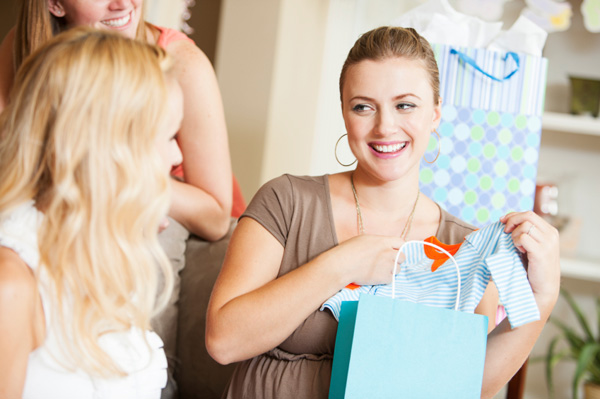 You're about to be doing three times the amount of laundry you once were, so don't complicate things by separating Baby's clothes from your own, just to use a specialty soap. Unless your baby has super-sensitive skin, he'll be just fine with Tide.
Rumor has it these things take forever to warm formula or milk. And when you have a screaming, starving newborn, you need to feed him stat. Dipping the bottle into a mug of hot water does the job in no time flat.
A normal food processor will mush the food just as well as any fancy-pants product out there. Heck, a fork and bowl will too. It's all going to the same place anyway.
If your baby was born in the cold winter months, this might seem like a must-have item. But, the novelty will wear off and you'll forget you even have one when you're half asleep doing diaper duty in the middle of the night. And in a bind, we hear sticking them in your cleavage warms them up just fine.
Let's imagine a baby soaking in a luxurious bubble bath, followed by lounging in a plush, hooded robe. Adorable, but not realistic. You'll rush him from the tub to his towel and quickly into his diaper and PJ's. There will be no in-between robe time between bath time and bed time.
If your baby has reflux, one of those skinny, rectangular cloths isn't going to clean up spit. What you need is a thin, extra-large swaddle blanket — perfect for cleaning up baby, yourself, your floor and everything else that gets puked on.
7
Infant shoes
Infants can't walk, why do they need shoes?
We've heard too many stories about babies coasting down stairways in walkers. Sure you can be careful, but accidents happen. Plus, walkers have been known to delay motor development, acting as a crutch rather than promoting mobility.
9
Baby powder
My pediatrician told me that baby powder shouldn't be used on babies because if it's inhaled, it can be harmful to the lungs. Say what? Baby powder can't be used on babies... huh.
10
Bath toy caddy
In theory, scooping those rubber duckies up from the bottom of the tub into one convenient, breathable container that sticks to the shower wall sounds genius. That is, until the cheap suction cups let go and the whole thing comes crashing down in the middle of the night — waking the baby and scaring you half to death.
Helpful baby products we recommend
Samsung video baby monitor
Diaper bags to die for
journeyBee travel crib for moms on the go