Get Your Baby Ready
Headed back to work? With a few preparations in advance, the transition from full-time breastfeeding to a pump and a bottle can be super smooth.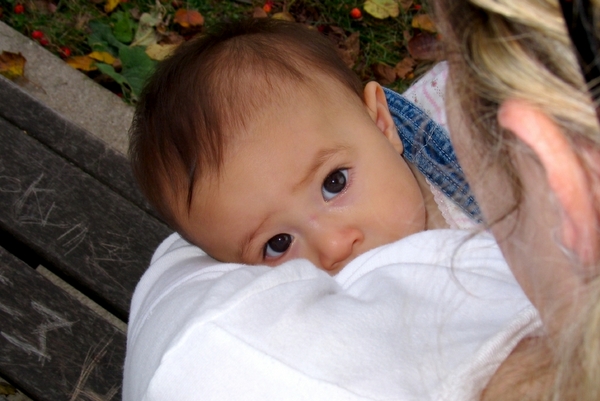 Contributed by Jessica Remitz
Although the thought of breastfeeding after returning to work can be daunting to many moms — both logistically and emotionally — it can absolutely be done. With the right planning and commitment you'll be prepared to continue nursing long after you've gone back into the office. Take a look at the following steps to prep your body and baby for back-to-work breastfeeding:
Begin bottle feeding early
Moms often make the mistake of not introducing their babies to a bottle until they head back to work, only to find that they won't take the bottle. Prevent this disaster by getting your baby accustomed to a bottle fairly young. Experts recommend introducing a bottle filled with pumped breast milk at about three weeks old, once a breastfeeding routine is firmly in place. If your baby won't take a bottle from you, try letting your partner or another family member bottle feed them.
Concerned about your milk supply? Learn more about boosting it before you go back to work here.
Get to know your breast pump
In order to give your infant bottled breast milk, you'll need to use a breast pump to express milk. Do a little research to find out which pump is best for you, as there are a variety of options that can help fit your work schedule and personal needs. Start pumping right after your first nursing session of the day, as this is when your milk supply will be at its highest. Once you've finished, store your milk in the fridge or freezer in two to four-ounce servings, depending on how much your baby takes in one feeding.
Pump once a day, several days a week to build up your supply and plan to give your baby a few bottles every week to stay familiar with the bottle. Learn how to use a breast pump in this step-by-step video.
Find a place to pump at work
Companies with more than 50 employees are required by federal law to provide time and private space for nursing moms to pump. If you work for a smaller company, you may need to get creative to find a place. Ask other moms where they pumped in the office and visit your office before you return to work to look for an appropriate space. Make sure the area is as hygienic as possible and check that your pump has a battery converter in case you don't have access to an outlet. If you have to use a bathroom, bring a chair into the stall so you don't have to sit on the toilet. Other options can include a cornered-off cubicle, an empty office or a storage closet.
Plan ahead
Make sure to prep your back-to-work bag in advance and have the right gear on hand. Bring your pump, storage bottles or bags, a small cooler with ice packs to store milk, nursing pads, an extra shirt and breast pump wipes. If you don't have wipes, rinse your pump well after each use and wash it with hot water and soap at the end of the day. Although it takes a lot of planning and organization once you go back to work, there are many wonderful and surprising benefits of breastfeeding that will last throughout your baby's lifetime. If you're looking to plan a little further ahead, here's a guide to breastfeeding throughout baby's first year.
More on breastfeeding
Breastfeeding as a working mom
The hidden benefits of breastfeeding
How dads can bond with a breastfeeding baby