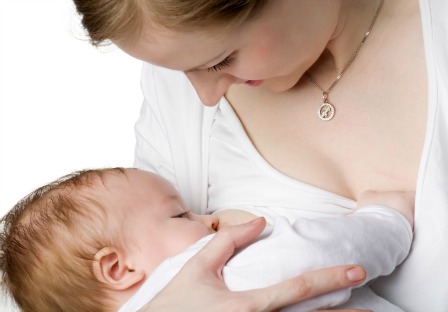 Sara Chana, mother of seven and an international board-certified lactation consultant and birthing instructor, knows a thing or two about breastfeeding. Here, she shares some dos and don'ts with moms who may be struggling with breastfeeding issues.
Breastfeeding tips
for struggling moms
Contributed by Stephanie Elliot
What to do

Do teach your baby to "breastfeed" and not "nipple feed." To do so, start by holding your breast steady and compress it into a pointy shape with your hand.
Do use rapid arm movement (RAM) and bring your baby (or RAM him) onto the breast in a quick, swift motion, allowing the baby to take the breast as deeply into his throat as he can.
What to avoid
Don't believe that breastfeeding is supposed to hurt and that sore nipples are the norm, or perhaps even a badge of courage for toughing-it-out. If the baby is latched on properly and draining the breast, it shouldn't hurt!
Don't stuff your breast into the baby's mouth. Instead, bring your baby "to you". To accomplish this, support the baby well, holding him along his spine and at the base of his head.
Don't get discouraged. With practice, a mom will be able to nurse pain-free, when she and her baby share the experience of being on the breast deeply.
And here's one that Sara didn't share with the readers — don't think that breastfeeding is a form of birth control. I recently saw a cousin of mine who has an 8-month-old baby. She told me he had been exclusively breastfed, and now she is two months pregnant because she didn't think she could get pregnant when she's breastfeeding... oops!
For more tips and information on breastfeeding, visit sarachana.com.
More about breastfeeding
What to eat while breastfeeding
Judged for breastfeeding — or not
5 Ways to ease breastfeeding anxiety