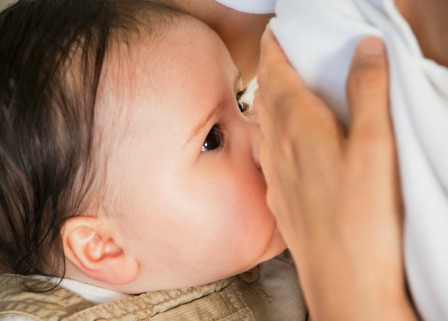 The old wives tale of "toughening up your nipples" to prepare for breastfeeding is no longer good advice. However, there are several things you can do in advance of your baby's arrival to start off the breastfeeding relationship on the right foot.
Set yourself up for breastfeeding success
Learn how best to prepare for breastfeeding your baby.
Take a breastfeeding class
During pregnancy, sign yourself and your partner up for a breastfeeding class in your area that has a good reputation. Learning about how milk is made, how your baby removes milk, how to assess if baby is getting enough and solutions to common hurdles for breastfeeding helps moms feel more confident and prepared after the baby arrives. Be sure to bring along your partner. Research shows that one of the biggest indicators of successful breastfeeding is having a supportive partner.
Find a good lactation consultant
Ask around for names of one or two good lactation consultants that serve your area. Put their contact information in a prominent place on your fridge! When you are feeling particularly fragile and frustrated — or concerned about how breastfeeding is going — and you are too sleep-deprived to locate someone qualified to help, you will be glad you planned ahead. Many consultants are happy to offer help on the phone at no cost. If they think it is necessary, they may recommend an in-person visit, in your home or their office. Use the International Lactation Consultant Association website to find a board-certified consultant in your area.
Have books and online resources at the ready
Pick up a good book to keep on the night table for when you want to get some more information. The Womanly Art of Breastfeeding and The Better Way to Breastfeed have been favorites of mothers for years, due to their accurate information, easy to read format and reassuring tone that you and your baby will figure things out.
Also, bookmark a few good online resources to refer to as well. Some of my favorite websites on breastfeeding include Kelly Mom and La Leche League International resource pages as well as Dr. Jack Newman's Breastfeeding Inc., for his great how-to videos.
Breastfeeding support groups
Consider attending a breastfeeding support group while still pregnant, to hear from new mothers who are just a few weeks or months ahead of you. Listen to their stories, hear their words of encouragement and ask your questions in a safe and welcoming environment. Then consider returning after your baby is born, for additional support from the facilitator and other women. If things are going well, it can still be a good way to meet other new mothers and their babies. Local hospitals may offer a breastfeeding support group, and La Leche League International has groups all around the world, led by La Leche leaders.
Breastfeeding is natural, but both mother and baby are learning and fine-tuning the process in the first days and weeks. Follow these simple steps during your pregnancy can help you to establish a great breastfeeding relationship after your baby arrives.
About the author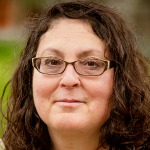 Sharon Muza, BS, CD(DONA), BDT(DONA), LCCE, FACCE is a birth doula, Lamaze certified childbirth educator and CBE trainer, author and international speaker. Through her practice, New Moon Birth, located in Seattle, Washington, Sharon empowers families and birth professionals through support and education. Sharon is also the community manager for Science & Sensibility, Lamaze International's blog for childbirth professionals.
More on breastfeeding
Your period and breastfeeding
Breastfeeding as a working mom
Judged for breastfeeding -- or not