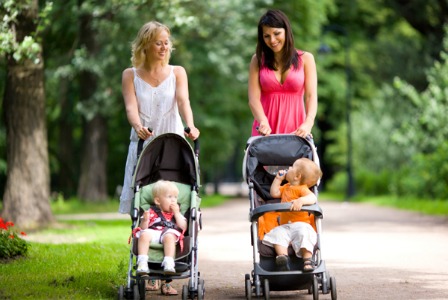 If you're looking for a stroller, you may be wondering if the really — we mean, really — expensive strollers are worth the extra cost, or if it's more about looking like the coolest mom in the park.
Better performance
or status symbols?
A stroller is an item that is a must-have on many moms' wish lists. Whether you register for your dream stroller or scrimp and save your pennies, it can be one of your biggest investments.
As you peruse the options, you will be surprised to see that they range wildly in price, from a few dozen dollars to hundreds — and beyond. Is the higher price tag really worth it in the end?
What makes an expensive stroller worth it?
We spoke to moms who have bought and tried out many different types of strollers. The consensus is that they are absolutely worth the money. Weight, turning, handling and ability to get around on various terrains are all factors that you should consider before making a decision. Jenn, expecting her first child this year, shared, "We tested out a few of the cheaper options before making our selection. I really didn't like them, they felt big and bulky, and they were substantially more heavy. They didn't fold as nicely, either. I have a really tiny car, and I need to save as much space as possible!"
Test them out
All of the moms we spoke with recommended, unanimously, to test out any stroller you're considering buying. Take them on a run in the store, strap a heavy item in it to replicate the weight of a child. See how they fold up and pop open. Can you steer it with one hand? How does it handle? "Testing out is key to stroller purchasing happiness," advises Kelly, stroller pro and mom of two. "My higher-end strollers are worth every penny. Function options, size, colors, well built. I'll never do cheap again."
Here is a roundup of some of the more popular expensive stroller options — and why moms love them.
Peg Perego Skate System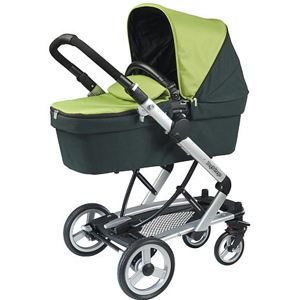 Jenn's stroller of choice is the Peg Perego Skate System (Amazon.com, $700). "I have the Peg Perego Skate System, with the interchangeable pram and seat (and of course, the car seat that works with it, which came separate)," she told us. "I tried out a few other strollers before coming back to that. It's easy to maneuver, easy to fold, and is super light. I absolutely am happy I spent the extra money on our stroller. I'm really happy with my decision, and I can't wait to actually put our baby in there!"
Britax B-Ready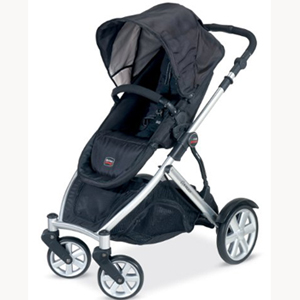 Molly, expecting her second baby, has plans to buy the Britax B-Ready (Amazon.com, $430). "I'll be buying the Britax B-Ready this time around and though we don't own it yet, I've tried it out in stores several times and am very happy with it," she shared. "I had a few 'cheap' strollers and never ended up using them because I need to be able to steer one-handed and get around in the snow, and they just don't work like that.
Baby Jogger City Select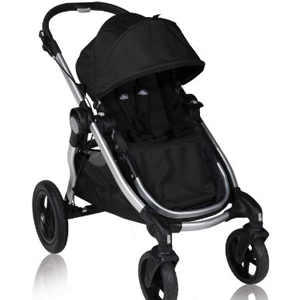 Vicki, mom of two, has a Baby Jogger City Select (Amazon.com. $440) with a doubles kit and loves it. "The wheels are perfect for all terrain," she explained. "It can handle the snow and ice in the winter, and sand and rocky paths in the summer. The wheels can lock or swivel depending on your speed and the terrain you're walking on. The seats are independent of each other and can both face forward, towards me, towards each other, or with backs facing each other. I specifically chose this model because neither child has to sit in the underneath position, practically in the basket. All in all, we paid around $800 for the stroller with both seats, but I don't regret it at all."
Bob Revolution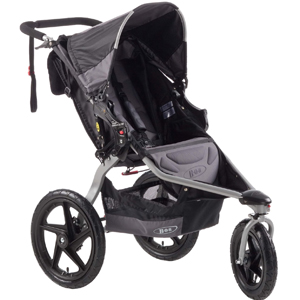 Katie, mother of two boys, loves her Bob Revolution stroller (Amazon.com, $313). "I have a Bob Revolution and it was worth every penny," she said. "We take it on trails and it has many miles on it and it's very smooth and in great shape."
Lisa, mother of three, doesn't have a need for an expensive stroller but her friend raves about the Bob also. "I've never bought a pricey stroller but I know someone who lives in the city of Boston who bought a higher-end one because she walked everywhere through all types of weather, including snow, so quality and functionality were both really important," she told us.
Phil and Teds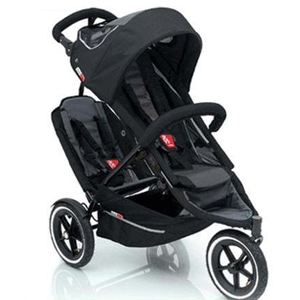 Talei, mom of two, loved the features of her Phil and Teds stroller (Amazon.com, $664). "I loved the stacked double feature which makes it easier to negotiate tight shopping aisles," she said. "Nice and light too."
Molly also loved her Phil and Teds. "I had the Phil and Teds jogger stroller; it's on the higher end and it was definitely worth every penny," she explained. "Amazing control and perfect for Canadian winters."
Bugaboo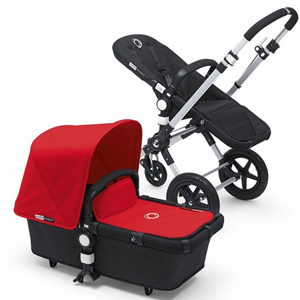 Taryn, mom of two, swears by her Bugaboo Chameleon (Little Folks NYC, $980). "I have the Bugaboo Chameleon which we love," she said.
Ana, mom of one, had another version of Bugaboo that got rave reviews from her. "I had a Bugaboo Gecko and loved it," she explained. "It was easy to use, had a bassinet and then a seat for older babies, a decently high-weight limit and then when we were done, it sold at a high price. It never looked used; even after four years it looked practically mint."
More on baby gear
Save on baby gear
Do you need a stroller?
Crafting the perfect baby shower registry