Use Your Car Seat Correctly
You strap your child into a car seat each and every time you travel in the car, but that doesn't mean you're doing everything you can to keep her safe. Regulations and recommendations for car seat safety are constantly changing, usually because better ways of keeping our kids safe are always being discovered. It's important to stay on top of the newest info to make sure your children are as safe as possible when traveling in the car.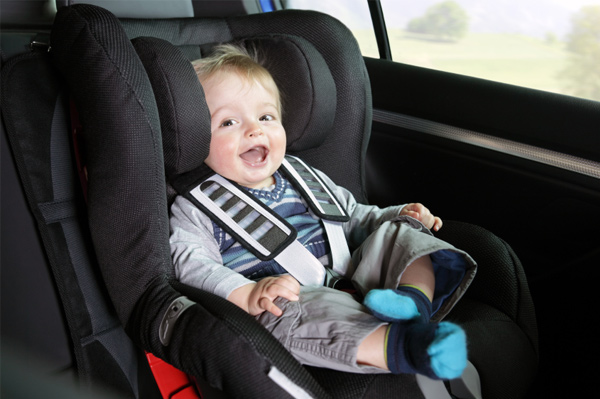 It's not as simple as snapping a few buckles. There are actually several things you need to pay attention to when strapping your kiddo into the seat. According to Safe Kids, up to 73 percent of parents are not using car seats correctly. These are some common car seat mistakes you may be making.
Facing the wrong way
Many parents are anxious to turn their baby around to forward-facing as soon as their baby's first birthday rolls around, but that's not the recommendation any longer. In 2011, the American Academy of Pediatrics recommended that toddlers remain rear-facing until they are 2 years old, or until they reach the maximum height and weight for their rear-facing seat.
Incorrectly fitting the harness
Your child may kick and scream when you tighten those straps, but don't loosen them. You shouldn't be able to fit more than one finger in between your child and the straps. The chest clip should be pulled high, level with your child's armpits. These are the pieces that are going to keep him in position in the event of a crash, so it's important to make sure they're used as intended.
Installing it incorrectly
Installing a car seat may just be one of the most frustrating things in the world. It's hard to determine what straps go where, and just because you've done one before doesn't make you a pro. Different seats have different installations, just as different vehicles have different requirements for car seat installation. Consult the manuals for both the car seat and the car before you get started, and have it professionally checked if you're not sure of your work.
Once you've installed it, give it a good push and pull in each direction. A properly installed car seat shouldn't move more than an inch in any direction.
Using the wrong seat
Pay close attention to the age, height and weight requirements for each seat before you make a purchase, and check those requirements frequently to make sure your child hasn't outgrown the seat. Newborns should always be placed in infant car seats, like the Minnie Mouse SnugRide 30 by Graco. A child in a seat that's too big or too small isn't protected in a crash.
Using a seat that's too old
Car seats have expiration dates, just like most of the food in your fridge. Most last about six years before they become outdated, so check the dates before you pull an old seat out of storage. Never buy a used car seat or take one from a friend or family — they may be old, missing parts or have been involved in a crash.
Wearing coats in seats
Bulky winter coats make it impossible for a harness system to be fitted tight enough on your child. Remove your child's coat before putting him in his seat. To keep him warm, slip the coat back on him backwards after he's strapped in, or keep extra blankets in the car.
Not using the tether
It's easy to ignore the tether when you're installing a car seat. It's the strap or buckle that attaches the top of the car seat to the headrest behind it. If the car seat is firmly buckled in below, is that extra strap really necessary? Yes! That simple strap greatly reduces how far your child's head moves during an impact, and may keep him from hitting the front seat or the window.
Putting the seat in the wrong place
Car seats and boosters should always be installed in the back seat of a car, never up front. According to the American Academy of Pediatrics, children shouldn't be allowed to ride in the front seat until they are at least 13 years old.
More tips for moms from SheKnows
Breastfeeding on the go
A timeline for baby's milestones
How play stimulates babies