What You Need To Know About Baby Nurses
Sometimes called a "night nurse" or "newborn-care specialist," a baby nurse is someone who can help provide overnight care for your newborn in your home. Ranging from $20 to $35 per hour, baby nurses may seem like an extravagance. So is the extra help worth the investment?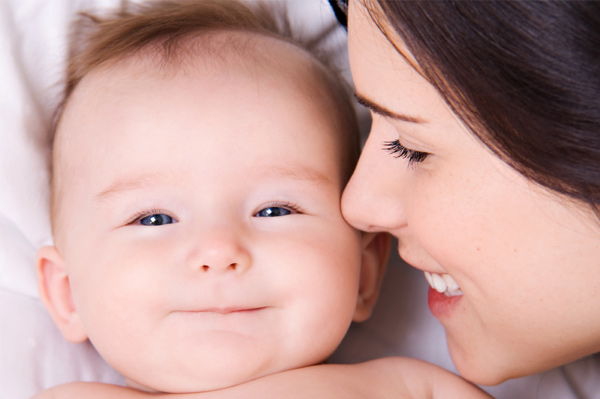 What exactly is a baby nurse?
So what exactly is a baby nurse? A baby nurse tends to fall into one of three categories:
Untrained "baby whisperers"
Carolyn Stulberg, founder and executive director of the Alexandria School for Nannies, cautions against hiring untrained, old-school newborn-care specialists who boast newborn-calming "secrets" that may involve unsafe practices not recognized as safe by the American Academy of Pediatrics, such as tummy sleeping.
Newborn-care specialists
Stulberg says her organization provides certified newborn-care-specialist training to women who have been nannies for years. "They often are single and are experts at multiples [and] preemies, and they keep up with current policies on newborn care."
Registered nurses
Denise Stern, owner of Let Mommy Sleep, a large baby nurse (R.N., L.P.N.) agency in Washington D.C., goes a step further. When her company uses the term "baby nurse," they mean it in the real and legal sense, employing only actual registered nurses or licensed practical nurses with hospital nursery and postpartum care unit experience.
"The baby nurse should provide as much or as little care through the night as parents wish," explains Stern. "She should be prepared to do all feeding, breastfeeding support, diapering, soothing, bottle prep and cleaning as needed. But she should also be able to answer parents' questions and provide instruction with evidence-based practice. This allows [the] mother to recuperate and be present during the day, [the] partner to be well rested for work and [both] parents to gain the confidence they may need in this new world."
Breaking the stereotype
Stern is quite passionate when it comes to the subject of baby nurses.
"Without fail, any time the baby nurse discussion comes up, it quickly denigrates into another small battle in the mommy wars," says Stern. "Moms who gritted their teeth through the newborn stage look down on those who ask for help and see the service as a luxury. They say, 'Well, maybe her husband should help,' or 'Why doesn't her mother just come to visit?'"
Stern says of the hundreds of families who have used her agency's services, not one hired a baby nurse because they "just didn't feel like getting up." Parents who hire baby nurses often have demanding careers that require uninterrupted sleep, elderly parents who can't help, other children with special needs or their own medical issues. Stern explains that her clients overwhelmingly feel guilty for reaching out for help, "In reality, ours is the only culture that expects Mom to do it all on her own from day one. There's no need for guilt."
Cherilynn Veland, L.C.S.W., M.S.W., therapist and author of Stop Giving It Away, agrees.
"With me working as a therapist, it is important to be balanced and focused for my clients. Nodding off from sleep deprivation was not an option. In addition, my husband was so agitated when sleep deprived, he wanted the additional support."
Veland started her newborn-care specialist three nights a week, then decreased to Sundays only. "We would get giddy in anticipation, laughing as we cuddled into the sheets on our 'luxury sleep night.'"
"Being a new mom is one of the biggest adjustments one can make in a lifetime," says Veland. "Getting support for yourself as a mom just enables you to be stronger and think clearer, ensuring a better adjustment."
What to look for when hiring a baby nurse
Notoya Green, who writes the blog Triplets in Tribeca, used a baby nurse six days a week for three months. Green offers the following advice for parents who think they might want to hire a baby nurse:
Plan ahead. Green says you should start looking for a baby nurse around the six-month mark of pregnancy (especially if you are pregnant with multiples, since those pregnancies can end earlier than expected). Good baby nurses tend to book up fast, so don't wait until the last minute to look for one.
Do your due diligence! Check references and do a background check. After all, this is still a stranger taking care of your newborn while you are asleep... and you should take special care.
Check their work schedule. Like nannies, some baby nurses burn the candle at both ends to make ends meet, and that can be dangerous for your child. Green says her first baby nurse seemed very tired, but she didn't fire her right away. "That was a mistake," Green says. "She dropped my infant son one night because she fell asleep while holding him. I just happened to be up pumping and saw the whole thing happen. Luckily... she was able to catch him before he hit the ground. So it's important not to get anyone who is as tired or more tired than Mom!"
More on newborn care
Newborn care: Master the late-night feedings and diaper changes
11 Ways to beat new-mom fatigue
How to get help with your newborn