World Traveler Birthday Party
Looking for a fabulous birthday party theme for your 1-year-old? Pack your bags! We're taking you on a tour of a "world traveler" first birthday party created by Brittany Egbert from One Charming Party.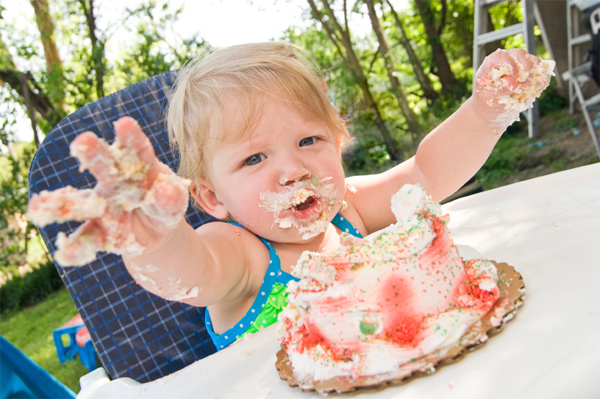 If you're a globe-trotting family, want to raise a geography buff or simply love map decor, you're going to flip for this world traveler first birthday party. Set the scene for this global-minded party with a jumbo world map. Party planner Brittany Egbert from One Charming Party found her hanging school map on eBay and recommends searching thrift stores, flea markets or garage sales for vintage luggage and globes.
If you're smitten with the signs in these photos, you'll be happy to know that Egbert has provided free printables for the "She's One/He's One" signs and the "Oh The Places She'll Go/Oh The Places He'll Go" high chair banners.
Once you've downloaded the "She's One" (or "He's One") sign, cut out the circle and glue onto a larger circle of decorative scrapbook paper. Hang with fishing line so it's just out of reach above the birthday boy's or girl's head. Both party printables are sized for 11-inch-by-17-inch paper.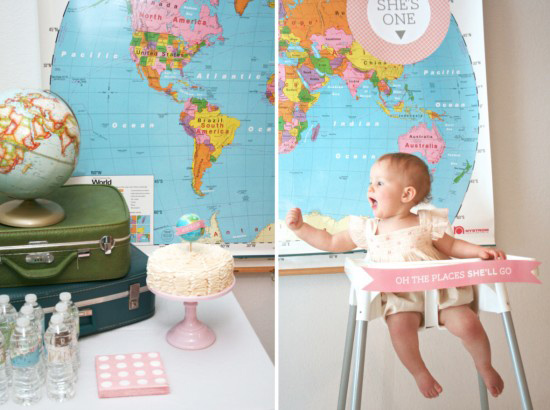 You know all those maps cluttering your drawers and car pockets? Gather them up and use them to create pennants, party hats, gift wrap and even water bottle cuffs!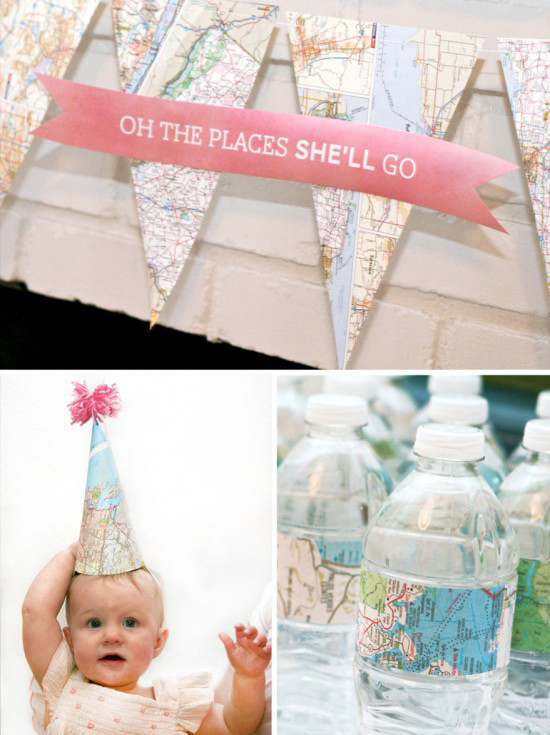 Your sweet 1-year-old girl will love all the pink ribbons and embellishments, or if you're celebrating your baby boy's big day, swap out the pink for blue.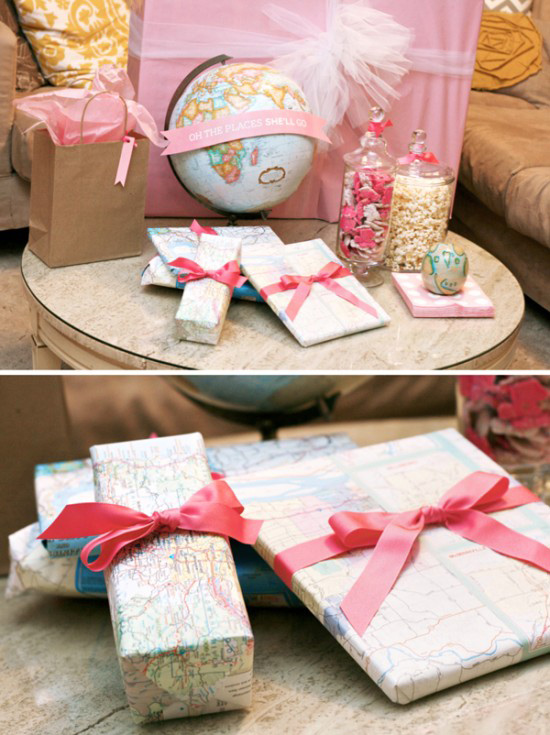 Choosing party favors that are well-suited for 1-year-olds isn't always an easy task. With this party theme, inflatable globe balls are the perfect take-home toy. Egbert packaged these inflatable globe beach balls beautifully in 4-inch-by-2.5-inch-by-8.5-inch gusseted glassine bags, sealed with "You've Got the Whole World in Your Hands" (literally) sticker templates.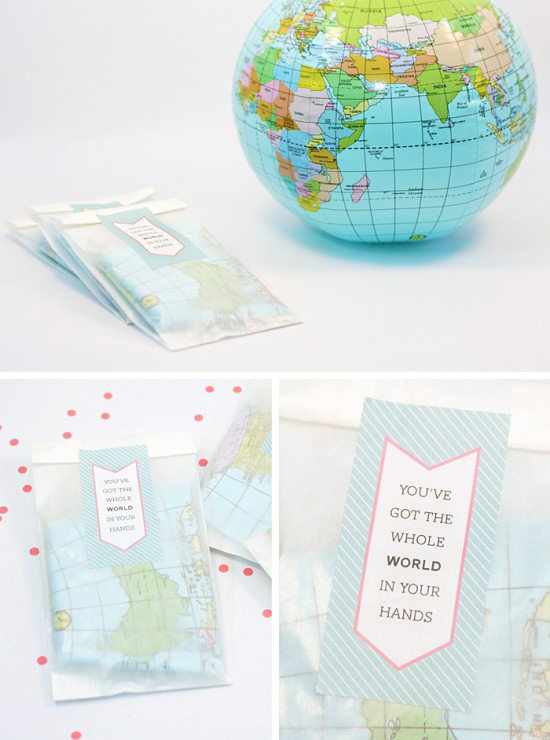 Want more great first birthday party themes?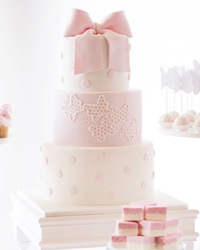 Photo courtesy of
Kiss My Cakes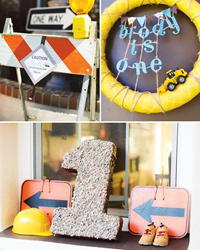 Photo courtesy of
Very Pretty Parties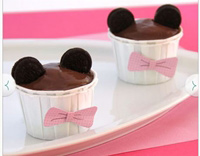 Photo courtesy of
Disney Baby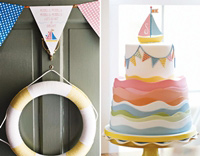 Photo courtesy of
Bellwether Events
and
Tim Riddick Photography
.
Quick tip
Save your precious party memories (and share photos with out-of-town family) with Kidlee, a "modern baby book" iPhone and web app.
More first birthday party ideas
Favorite first birthday party themes for boys
Favorite first birthday party themes for girls
Perfect baby girl first birthday dress