Disney Baby Product Picks
Disney characters are the stuff that childhood memories are made of. Share the magic of Disney with your baby by adding these very special items to your baby registry.
Minnie Mouse and Lion King Born Free Bottles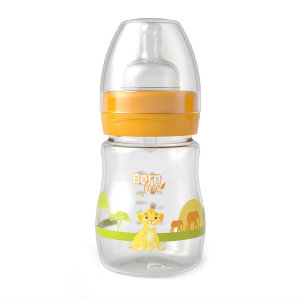 Born Free and Disney have partnered to bring you a safe (and adorable) bottle that was designed to closely mimic a mother's natural milk flow. With Born Free bottles, baby controls the milk flow with a venting technology that minimizes the gas pain some babies experience with bottle feeding. Choose from the sweet Minnie Mouse or Lion King designs.
To buy: Minnie Mouse 9-ounce Bottle Three-Pack by Born Free (Disney Baby, $20), The Lion King 5-ounce Bottle by Born Free (Disney Baby, $8)
Mickey Mouse and Minnie Mouse Teethers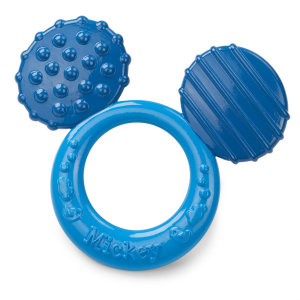 Help soothe baby's teething pains with the Born Free teethers featuring Mickey Mouse and Minnie Mouse designs. These BPA and PVC free teethers can be chilled or frozen to provide cool relief for baby's gums. We love the big bumpy pink bow on the Minnie teether and the two different textures on each Mickey's ears.
To buy: Mickey Mouse Teether by Born Free (Disney Baby, $7), Minnie Mouse Teether by Born Free (Disney Baby, $7)
Play Baby, Play Book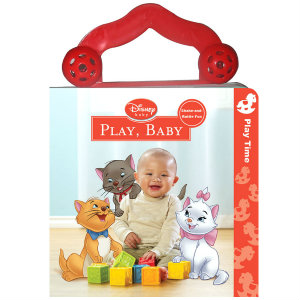 This sturdy board book is a must-have for baby's library. Babies love looking at photos of other baby's faces and this book is filled with them! Disney characters are featured throughout the book as well. Add the fact that the book's handle doubles as a rattle and you have a book baby you will reach for again and again.
To buy: Play Baby, Play (Disney Baby, $9)
Winnie the Pooh Hooded Towel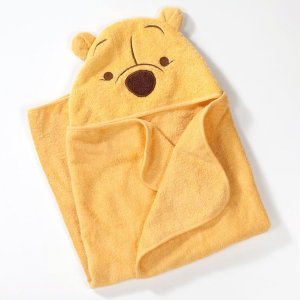 Hooded towels are a bath time necessity. After baby is fresh and clean, scoop him out of the tub and wrap him in this 100% cotton Winnie the Pooh towel for instant comfort. Your little bundle will be as cozy as can be with a soft honey bear hood keeping his head warm and dry.
To buy: Winnie the Pooh Hooded Character Towel (Disney Baby, $17)
Disney Lullaby Album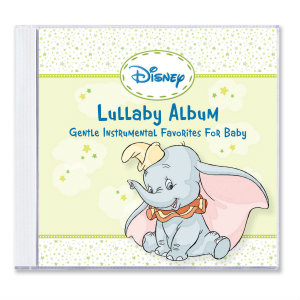 Help baby unwind at the end of the day by playing the instrumental lullabies featured on this CD. Featured songs include classics such as "Baby Mine," "When you Wish Upon a Star" and "Feed the Birds." With these songs playing softly, the lights dimmed and a cozy drink of milk, baby will be drifting off to dreamland in no time.
To buy: Disney Lullaby Album: Gentle Instrumental Favorites for Baby CD (Disney Baby, $10)
The Lion King Play Gym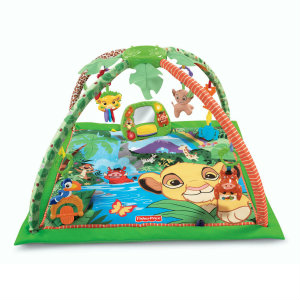 Give baby a place of his own to stretch, play and explore. This deluxe Lion King play gym is packed with fun activities and music. Repositionable toys include a flutter-wheel, roller, jingle bell, clacker toy, a linking teether and a hanging butterfly mobile. Your baby will feel like the king of the jungle on this soft quilted play mat.
To buy: The Lion King -- Simba's King-Sized Play Gym (Disney Baby, $70)
Is there one baby product you absolutely can't live without? Let us know in the comments section below!
More registry ideas and advice
Crafting the perfect baby shower registry
Setting up a baby registry
Tips and tricks for the perfect baby registry