Today'S Mother-To-Be Has So Many Wonderful Tools At Her Disposal – High-Tech Tools That Enable Her To Fully Understand Her Pregnancy So She Can Share The Fabulous Details With Others.
From online due date calculators to customized pregnancy calendars, today's pregnant mother-to-be has so many wonderful tools at her disposal. These high-tech tools enable her to fully understand her pregnancy so she can share the fabulous details with others. Check out our pick of the top online pregnancy tools and high-tech gadgets for pregnant moms.
Mary Fetzer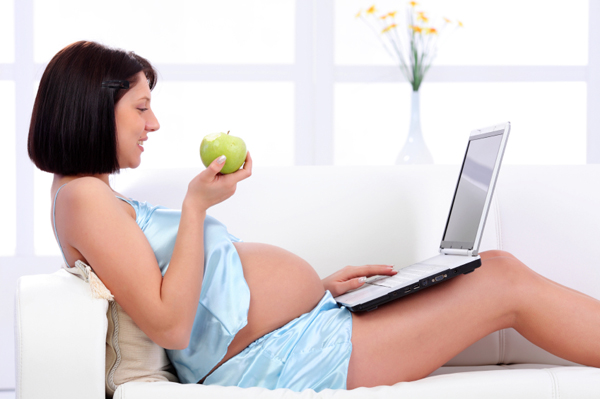 Tell your partner that a baby is on the way
How did you tell your husband that you were pregnant? CuffLinks.com, the world's largest retailer of cufflinks, has developed Sonogram Photo Cufflinks. Your actual sonogram is sized down for a pair of cufflinks that are sure to be a treasured keepsake.
Find out 30 more fun ways to announce your pregnancy here!
Keep track of your pregnancy calendar
Designed by an OB/GYN, iPregnancy 3.01 is an app for iPhone and iPod Touch that helps you plan and prepare for your new baby. The app features a due date calculator and countdown, 3-D ultrasound images, name picker, OB appointment tracker, and even a weight gain analysis feature! You can integrate iPregnancy with Facebook and Twitter to keep friends and family abreast, too! Check out our pick of the top 20 iPhone apps for pregnant moms.
Don't have an iPhone? Don't worry! You can get these same online features right here (for free!), including due date calculator, ultrasound pictures and baby name help.
Photos or video?
It's so fun to capture pregnancy and baby action on video, but it's also wonderful to have photo albums to look through as your child grows. How do you know whether to pull out the camcorder or still camera?
You don't have to choose with a Dual Camera from SANYO. This affordable high-definition camera can shoot video and a still image at the same time! And it's small enough to fit in a pocket, purse or diaper bag.
Help your baby love music
Bellybuds™ Bellyphones™ are wearable speakers that adhere to your belly so your baby can enjoy music in-utero. The easy-to-use Bellyphones™ can be worn while exercising, working, shopping, relaxing and more! Strengthen the bond between you and your developing baby with music or even recordings of Mom's and Dad's voices.
Capture the soothing voices of loved ones
Babies in-utero are comforted by the sound of mom's heartbeat. Later, they're comforted by the voices those they love. The VoiceQuilt MP3 is a uniquely personal gift, filled with spoken greetings, memories, and tributes from friends and family that will become a treasured keepsake for the entire family.
Share (some) news with that distant uncle
Lilgrams.com lets you create digests of pregnancy text, photo, and video updates to share with friends and family. Those on the receiving end to decide how frequently they wish to see the updates "without notifying the sender and possibly insulting her that not everyone wants to follow every millisecond of the sacred journey."
Forget the high-tech stuff
Apps and online baby tools are great, but some people just prefer old-school pen and paper. Designed by a professional organizer/amateur mom, BabyDaze makes an illuminated pen and comprehensive, award-winning logbook for new and expectant parents. Sleep-deprived parents can use the simple, sanity-saving organizer in the middle of the night to record something – without having to root around for their iPhone or laptop at 3 am.
More online tools for pregnant moms:
--Digital moms: Having a baby in the age of facebook
-- Online customized pregnancy calendar