Home Birth Means Laboring On Your Own Terms – And Turf. Everyone Is There For You. While You Can'T For Exactly What Will Happen During Labor, You Can Plan In Advance For What To Have On Hand, Whom To Call And Where To Go – Just In Case Complica
Home birth means laboring on your own terms – and turf. Everyone is there for you. While you can't know exactly what will happen during labor, you can plan in advance for what to have on hand, whom to call and where to go – just in case complications arise. Follow our three simple steps for preparing for a home birth and you'll be ready!
Ami Burns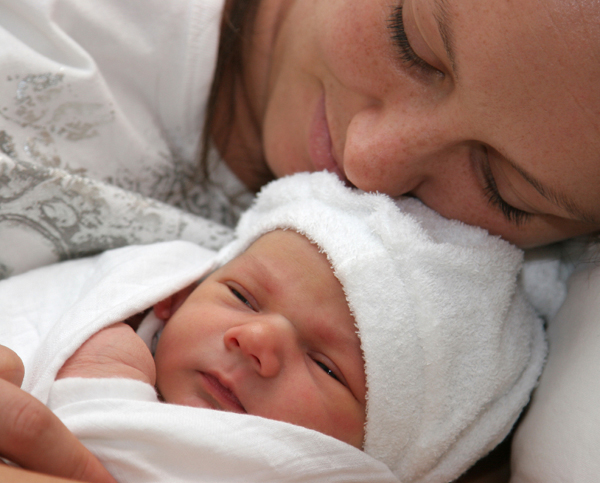 1. Select Your Homebirth Team
Certified Nurse Midwives (CNM) and Certified Professional Midwives (CPMs) are the most common health care providers at homebirths. CPMs  may or may not be able to legally practice where you live. A good resource for state-by-state midwifery information is Citizens for Midwifery. 
Even though a midwife will be present, many moms find it helpful to also have a doula to help with physical, emotional and informational support during labor. Keep in mind that doulas don't perform any medical tasks -- like checking your cervix or monitoring fetal heart tones – so they're never a replacement for midwifery care.
If you have an older child, and even if you plan to have her participate in the labor and birth experience, it's a good idea to have a close friend or family member there to "doula" her, too, by providing childcare and comfort while you're in labor.
Find out more on using certified nurse midwives as primary caregivers.
2. Gather Necessary Supplies for Birth and Beyond
Your midwife will provide you with a list of supplies that includes what she provides as well as what you'll need to purchase. Vicki Nolan Marnin,CNM, a midwife in Connecticut suggests the following supplies:
"Some are simple household items such as a flashlight, bowl for the placenta, and hydrogen peroxide for cleaning afterwards," she explains. "Other supplies including gauze, chux bed pads, and sanitary pads can be purchased at a pharmacy, medical supply store or gathered together in a "birth kit" which can be purchased online."
In addition to birth supplies, think about items that may help you relax and stay comfortable during labor, like candles, music, or aromatherapy. If you plan to rent a birth tub, be sure it arrives no later than 2 weeks before your due date, just in case.
You'll want to have food and drink on hand, not only for nourishment during labor but also for your birth team, family and friends who may be in your home.
It's also a good idea to have some hats for your baby, since she won't be able to regulate her body temperature right away. "Diapers, lot of diapers," says Nolan Marnin, "and good food in the freezer."
3. Know The Plan In Case of An Emergency
Numerous studies show that planned homebirth is as safe or safer than hospital birth for low-risk pregnancies, and most complications can be caught before they turn into emergencies. But you'll want to be prepared just in case by knowing answers to the following questions before labor day arrives:
-     Who is your midwife's primary/physician backup?
-     Where is the nearest emergency room?
-     Does your midwife have hospital privileges and if so where?
-     What emergency equipment does your midwife bring to the birth?
-     What are reasons you may need to transfer to the hospital?
"Not every transport is for an emergency," says Nolan Marnin. "Some factors include a very long labor with little progress, exhaustion, dehydration, fever, maternal desire for pain medication, or signs that the mom or baby is not in immediate danger but need more attention such as rising blood pressure. In that case, the midwife may have an agreement with an OB/GYN for transport situations and may or may not have privileges to continue care at the hospital. Alternatively the woman may have a relationship with the MD and be admitted under his/her care."
In addition to these steps, if you have specific questions or concerns, talk to your midwife. A bit of prior planning will give you  piece of mind and help you relax and focus on meeting your baby. Here's to a lovely homebirth!
Video: A Midwife shares more on homebirths

More tips for having a home birth:
-- Homebirth: Making it happen
--How to prepare for a water birth 
-- Real life birth story: Mira - Born at home in the water