Women Were Designed To Feed Their Babies, So Breastfeeding Should Be The Most Natural Thing In The World, Right? Not Necessarily. Here, The Experts Chime In On The Most Common Questions Concerns New Moms Have About Breastfeeding.
Women were designed to feed their babies, so breastfeeding should be the most natural thing in the world, right? Not necessarily. Here, the experts chime in on the most common questions concerned new moms have about breastfeeding.
Mary Fetzer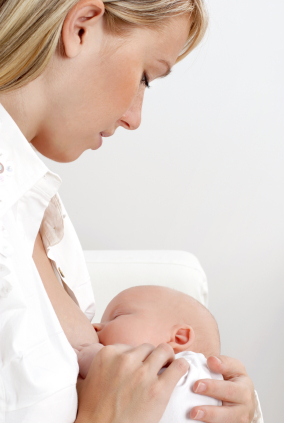 How can I prepare to breastfeed?
"Educate yourself as much as possible about breastfeeding," advises Andi Silverman, author of Mama Knows Breast: A Beginner's Guide to Breastfeeding. Some breastfeeding prep suggestions include:
Watch a friend or family member breastfeed.
Read about breastfeeding.
Take a breastfeeding class.
Locate a nearby lactation consultant… just in case.
Check out: Breastfeeding baby steps: 12 Ways to get ready
How do I begin?
Silverman offers these suggestions to get off to a good start:
Make sure your doctors and nurses know that you plan to breastfeed.
Try to feed the baby immediately after delivery.
Keep the baby in your hospital room so you can feed her as soon as she starts to cry.
Put a note on the baby's bassinet saying that you prefer she not be given formula or a pacifier.
Will the baby know what to do?
"Breastfeeding is a learned experience – especially for the infant," Carol Sue Borkowski, registered nurse and international board certified lactation consultant. "It takes patience, practice, persistence and perseverance."
Does breastfeeding hurt?
"If everything is working well, breastfeeding shouldn't hurt," says Silverman. If something does hurt, ask for help. Don't tough it out hoping it will get better.
"Most breastfeeding problems can be solved," continues Silverman. "The sooner you figure out what's wrong, the happier you and your baby will be."
Click here for advice on overcoming sore nipples, including how to ensure proper latch on.
How do I know if my baby is getting enough milk?
"This is the number one question new mothers ask," says Irene Zoppi, certified lactation consultant and clinical education specialist for Medela, and there are easy ways to monitor that your baby is getting enough:
You should be able to see and/or hear your baby swallowing.
Your breasts will feel softer after baby feeds.
By day five, baby should have 6-8 wet diapers and at least 2-3 soiled diapers a day.
Your baby is gaining weight and following a normal growth pattern.
"Overall," says Zoppi, "mothers should trust that their bodies will do what they were designed to do in providing enough food for their baby."
How often, and for how long, should I feed the baby?
Some babies eat more than others, and sometimes babies want to eat more on one day than another. Mothers should not compare their babies' breastfeeding behaviors.
"Feed the baby when it is hungry," says Zoppi, "rather than watching the clock or following a prescribed feeding pattern."
Can I give my baby formula if I want to breastfeed?
Offering a baby formula can undermine breastfeeding, says Andrya Lewis, childbirth educator, doula, and mother of eight breastfed children. "The more formula you give your baby, the less milk your body will produce," says Lewis.
"Breast milk is a supply and demand thing," adds Silverman. "The more your baby feeds, the more milk your body will make." If you breastfeed exclusively, regularly and frequently during those first weeks and months, you can establish your milk supply and make sure your baby is well fed.
More breastfeeding tips: