You Can Find Grace In Special Needs Parenting Through Simple Changes And Shifting Your Perspective On The Situation. Appreciating The Uniqueness Of Each Child And Finding The Bliss In Every Day Moments Can Lead To A Life Of Immense Peace And Fulfillm
The birth of a child with special needs can trigger an immediate, dramatic shift in your perspective on life. As though a massive earthquake has turned the entire world upside-down. When my daughter was born with a rare disability, my husband and I had no idea who we were, what we should be doing, or how we fit into this altered world. As our child grew older, we gained our footing on this new terrain and discovered the blessing that can only come from living in the moment and taking things bit by bit. Letting go of expectations allows a deep sense of peace to enter your life.
Deb Snyder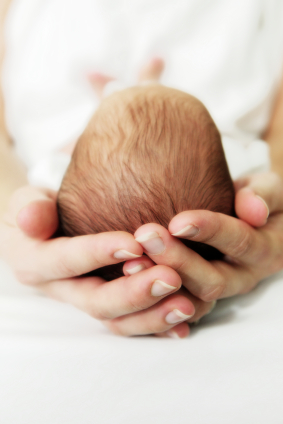 Appreciating the uniqueness of each child and finding the bliss in every day moments can lead to a life of immense peace and fulfillment.You too can find the grace in special needs parenting, by employing these five simple concepts in your life:
Gratitude: Be grateful for what you have been given, for each experience is an opportunity for growth, a gift from above. Life's burdens are actually life's blessings.
Reflection: Every child is "special," regardless of ability or disability. Upon reflection, you can appreciate the depths of the sacred responsibilities in special needs parenting. Your child just may be your best teacher. 
 
Action: Know when to act. Whether it's asking for help, advocating for benefits or taking time out for you…the special needs parent seizes the moment and appreciates that life is to be lived fully.
Connection: Find your place of fellowship and community. It could be a support group, church committee or even a bowling league, its important to have a sense of belonging. Supporting your own interests allows you to release stress and be a better parent.
Empathy: Having understanding and compassion for the situations, actions and behaviors of those we encounter, infuses us with a deep sense of human connectedness. Our special children teach us to live with an open heart.
You will never be the same after becoming a special needs parent, and for that be grateful. Life has changed for the better, as there is perfection amidst the chaos. My family survived the earthquake and no longer hides when a tremor threatens. You too can be more spiritual, caring, honest, patient, and resourceful. Try not to waste energy worrying about details out of your control, like the weather or shifts in the earth's crust. There really is grace to be discovered in special needs parenting.
More on parenting kids with special needs:
- Welcoming a baby with special needs
- Special needs kids and typical siblings
- Answering questions from others about your special needs child
- When your baby has a birth defect