As Parents Of Developing Babies You'Re Constantly Listening And Looking For Clues Regarding Your Baby'S Growing Appetite. Whether Bottle Or Breast Fed, If You'Ve Ever Finished A Feeding And Wondered If Your Baby Got Enough Nutrients And Vitamin
Does your breastfed baby or bottle fed baby need additional vitamins? As parents of a developing baby, you're constantly listening and looking for clues regarding your baby's growing appetite. Whether bottle or breast fed, read on to learn more about what vitamins your baby needs at every stage in their development.
Tracy B McGinnis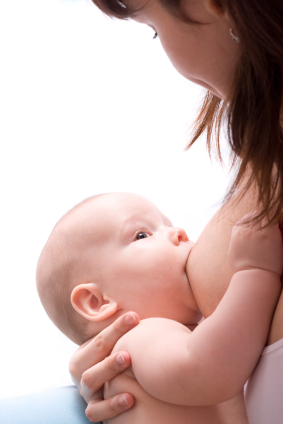 Get a good start
Many experts agree that in order to get your baby the vitamins they need, you need to start with a vitamin routine for yourself. Pregnant woman should discuss prenatal vitamins with their OB/GYN to give themselves and their growing baby a good first start with their vitamin and mineral intake.
Dr. Peter L. Richel, MD, Chief of Pediatrics at Northern Westchester Hospital in New York, says prenatal vitamins are appropriate even for expectant moms with a good diet. "They're great for the expectant mom and for the growing fetus and their fetal health."
Vitamins needed for breastfed or formula fed babies?
Depending on what works for you, you may breast feed your infant or bottle feed them, or perhaps a combination of the two. Whatever form of milk you decide to feed your baby, you'll want to pay attention to what they're getting in each feeding.
Dr. Rashmi Gulati, medical director of Patients Medical in New York City says whether infants receive formula or breast milk, the balance should be 40-50% fat, 40% carbohydrates, and 10% protein.
Gulati believes breast milk is the best nutrition a baby can receive and says formulas mimic the nutrients and vitamins found in breast milk.  Gulati says "formula should only be used when breast milk is not available for medical reasons."
Dr. Richel adds that studies have shown that you may want to consider adding a supplement, especially Vitamin D, for breastfeed babies. "For breast fed infants, a once daily supplement of a triple vitamin (A, D, and C) is appropriate," says Dr. Richel. He says no additional vitamins are usually needed for formula-fed babies. Premature infants, however, are an exception and commonly receive supplementation from the neonatologist. 
Gulati adds babies on formula, "may not be able to assimilate the nutrients in formula as easily as breast milk, because like supplements for adults, they are not as easy to absorb by the body as breast milk."
Talk to you doctor first to find out what vitamins, if any, are recommended, but one good choice is the Enfamil Poly-Vi-Sol Multivitamin supplent drops for infants and toddlers.
For more on breast feeding and vitamins visit sites like the La Leche League or talk to a lactation consultant in your area. To help decide on a formula option that's right for your baby you'll want to talk to your pediatrician on the long list of products available. Message boards like those found on SheKnows.com can put you in touch with parents who are also trying different formulas for their babies to see what works best.
Growing babies
Dr. Richel says around nine months most pediatricians will add a daily vitamin to baby's routine, consisting of A, D, C, and B complex vitamins.
"Some infants love the taste, and some do not...they do have a strong odor," says Dr.  Richel. "By this time, or surely by one year of age, most infants are taking in milk, table food, and the vitamin and are well balanced."
How do you know if your baby getting enough of their nutritional requirements?  Gulati says to pay attention to how hungry they are, look for cues that they are thriving, visit your pediatrician regularly and make sure they are reading their developmental milestones.
When should you start your babies on solids? Get advice here!
Nutrition 101- Where to find it
Companies like Gerber provide great information online regarding the basics on what your child needs in order to develop healthy and happy. The nutrition education page looks at the basics including: calories, protein, fat, carbs, vitamins, minerals, and other nutrients including antioxidants. Easy to read graphs break down each nutrient and defines it, along with giving you an explanation of where that nutrient can be found in your fridge or pantry. To learn more, visit Gerber.com.
In addition to gathering information on-line be sure to discuss your child's specific needs with your pediatrician and nutritionists that specialize in working with children.
For more tips on feeding baby:
-Breastfeeding articles: Advice, tips and more
-Bottle feeding articles and topics
-Starting solids: Homemade baby food
-Healthy eating timeline for baby's first year