Tips On Fostering Early Reading Skills In Baby
According to research conducted at the Child Research and Study Center at the University at Albany, State University of New York, "children who are struggling with reading at the end of first grade (as compared with their same grade peers) are very likely to experience reading difficulties throughout their school careers and beyond." The study suggests that early "identification and intervention" can help prevent long-term reading difficulties. Other studies have indicated that there is a higher percentage of boys than girls who show a lack of interest and/or have difficulty with reading. As the parent of a young child, find out what to do now to establish solid reading habits in your child.
Christine Cristiano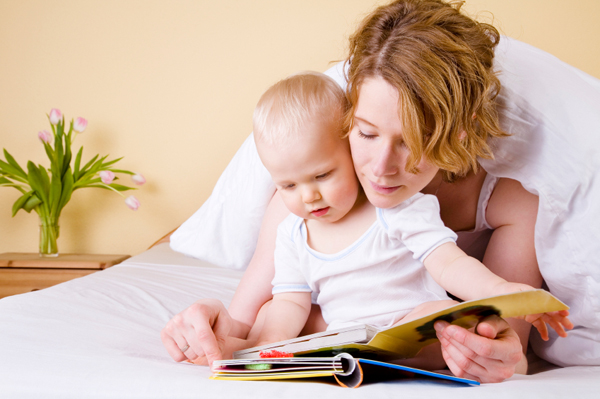 To raise a natural reader, start early!
Start in infancy
Child should be exposed to reading at the earliest age possible. Although an infant will not comprehend what you are reading, the experience will help the infant's brain to develop and will also aid in a longer attention span as they grow older. As a child grows, it is important to continue to work with your child and instil a love of reading. A child who is confident in their ability to read within a classroom setting will benefit greatly throughout their learning years.
Unfortunately some children have difficulty learning to read for a variety of reasons, including the inability to concentrate, unable to sit still and focus, or have a viable learning disability. In these circumstances, a professional evaluation is needed to determine the extent of the disability. 
Read together
A parent that reads with their child on a daily basis is giving their child the best possible start to a lifetime of reading. Demonstrate a love of reading by being an active reader yourself. Whether your interest is in books, magazines or the daily newspaper, studies prove that a child who witnesses family members reading, most often become good readers themselves. Schedule a daily 'reading' date for you and your child in a quiet area away from distractions and the TV.
Determining your child's reading interest
Some children do not get hooked on reading until they discover a topic, author or genre that interests them. Young children often get drawn to characters and books that have been given life on television or vice versa such as Dora the Explorer, and Thomas the Train. These types of characters and programs are a great launching point from television to the written word.
As your child ages, their interests in certain books will change so don't be alarmed if their tastes in books turns dramatically. This is often true of pre-teens who suddenly become drawn to ghost stories, vampires, fantasy and disasters. Although their selections may not be exactly what you would like them to read, don't censor their reading material unless it infringes upon your religious beliefs or family values. Many great readers started out with a love for intrigue, horror, and the unknown.
Create temptation
Children will be drawn to different reading mediums so it is important to give them a selection including books, magazines, comic books, and software programs that promote reading. Audio books with an accompanying printed book are an excellent choice for readers to listen and follow along. In addition, many website offer opt-in newsletters to site visitors; consider signing up for kid-friendly newsletters from your child's favourite websites.
Flashcards and word games
Board games such as Scrabble, Boggle, and Upwards are great games that will help children to strengthen their reading skills which in turn may heighten their interest in reading. Flashcards and Sight Word Bingo are appropriate for young children and can be purchased at your local educational store or you can make your own. If you are making your own flashcards or Sight Word Bingo cards, use the Dolch Word List for age appropriate words. (The Dolch Word List was created by Edward William Dolch, PhD in 1936. Dolch compiled a list of 220 frequently used 'service' words that are divided into age appropriate categories, easily recognized and pertinent for reading development.)
 
The movies and books connection
Although most parents would be happier if their child spent the majority of their time reading, television and the silver screen can actually boost a child's interest in reading. These mediums can introduce young minds to the world outside their own radius and can foster an interest in a particular topic. Once that interest is piqued, introducing books and other reading matter on the topic is a great way to expand your child's repertoire.
Be a library and book store frequent flyer
Libraries and book stores are a great place to hang out for readers of all levels. Both offer visitors the opportunity to explore new books, magazines, and newspapers on a variety of subjects. Some libraries and book stores schedule literary events, author readings and book clubs geared to children, teens and adults. Take advantage of any literary events that take place near your home.
Remember not all children are born readers but with a bit of perseverance and the right tools, you can help jumpstart the reluctant reader in your household.
For more tips on raising a reader: