A Trimester By Trimester Guide To Help You Prepare For Baby
Parenthood is a joyous and rewarding experience, but it takes preparation. With time, patience and using our baby preparation guide,getting ready for the new addition to your family can be as easy as one, two, three (trimesters, that is). Read on to find out how you can help prepare yourself, your home, and even your car for the arrival of your bundle of joy.
Michelle Bruns Maffei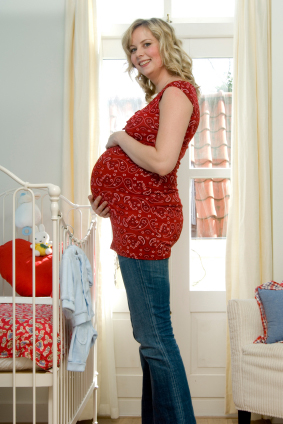 Dr. Sharon Fried Buchalter, Ph.D. reminds parents-to-be that parenting takes preparation. "Couples need to understand that they may face negative times in the future.  Failing to prepare for that possibility makes it that much harder to deal with if it occurs.  This is why it is so important for a couple to start preparing to be a family before they actually become one."
Of course, preparing for baby doesn't have to be all serious business! Whether it is taking pregnancy photos, enjoying a babymoon vacation or picking out the perfect decorations for baby's nursery, make sure you enjoy this special time in your life.
First trimester
Preparing for a healthy baby means taking care of yourself, evaluating what you already have, and figuring out what you might need. In the first trimester, make sure you:
Take good care of yourself – Getting plenty of rest, eating properly, and avoiding drinking, smoking, etc. will help give the growing bean in your belly the best head start possible. Schedule a doctor's appointment to ensure that you receive proper prenatal care.
Consider space for baby – Whether the baby will sleep in your room for the first year, have her own nursery, or share a sleep space with a sibling, figure out where your babe's crib, clothes, etc. may fit just in case you find the need to move to a bigger place.
Review your car options - Will your vehicle fit your expanding family? There's a reason why families find themselves leaning toward minivans, SUVs, and station wagons. If a new car is in your family's future, begin pricing out your options.
Read more articles about your First Trimester here.
Second Trimester
There's a reason they call the second trimester the "honeymoon trimester." With your energy level likely raising and your morning sickness hopefully becoming a thing of the past, you'll be able to do more, enjoy your pregnancy, and get geared up for the newest addition of your family. In the second trimester, parents-to-be should:
Focus on your relationship - Set time aside with your spouse. Consider hopping on the "babymoon" bandwagon trend and take a trip before third trimester travel restrictions are in place…and while mommy-to-be is still feeling that pregnancy glow.
Make room - Getting the baby's room ready can be fun, and less stressful, when you're not staring a due date in the face. Painting now also gives the room a chance to air out if you choose to paint. And, instead of watching the paint dry, take the time to baby-proof your home by installing cabinet latches, outlet covers, etc.
Get a tune-up - Make sure your car is in top shape now for the big show to avoid having it breakdown on the way to the hospital.
Read more articles about your Second Trimester here.
Third Trimester
You can start to see the finish line!
Sign up - Take a hospital tour and enroll in classes such as child birth education, breastfeeding and basic parenting skills. These classes are often offered by your local hospital to help prime you for the delivery room and beyond.
Final touches – Finish up your baby's nursery or space by setting up the crib, washing baby clothes, etc. if you haven't already. This will give you a chance to purchase any missing essential items you did not receive at your baby shower.
Install an infant car seat – Taking the time to figure out how to work the car seat your infant will be snuggled up in for the next years worth of car rides is easier when you don't have a newborn on your hands. Consider visiting a car seat safety inspection station. Find the one nearest you by visiting the National Highway Traffic Safety Administration website.
Read more articles about your Third Trimester here.
The last month
With only one month to go before your pea in the pod makes her grand entrance into the world, here are a few final tips to help you be prepared for her arrival:
Plan a few special nights out  - It may be a while before you hear the words "date night" around your home once the baby arrives.
Dress your mattress with a waterproof mattress cover - You never know where you'll be when your water breaks.
Keep your gas tank full  - You don't want to be caught stopping at the gas station on your way to the hospital!
Prep for delivery day - Pack a hospital bag, find out who to call once labor begins, etc. so you can focus on relaxing, not scrambling around.
Write up a list of contacts - Designating a friend or family member to spread the news once the baby arrives will give the two of you time to focus on bonding with the newest member of your family the day she arrives.
Having a child is a life-changing experience, but hopefully one that you'll be ready for with the tips above!
For more tips on preparing for baby: