Tips On Organizing The Baby Nursery
If you're expecting for the first time, you may be wondering how one tiny infant can require so much stuff! Between new furniture, stockpiles of essentials such as diapers and wipes, shower gifts of toys and clothes, not to mention the car seat, swing, bassinet, play yard… whew!, you may have noticed your home rapidly filling up with all of baby's things – whether or not you've actually had the baby yet! As your child grows, and accumulates more stuff – namely toys, which get bigger and bigger – your living quarters may begin to feel a little cramped! So, what's a new mom to do?
Molly Cerreta Smith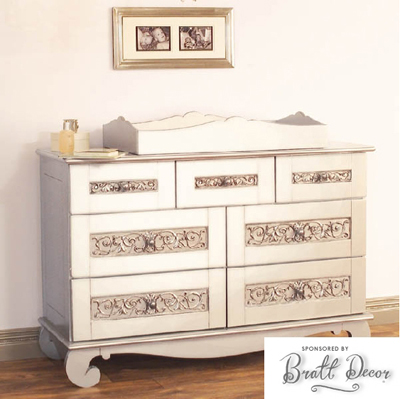 Resolve to simplify your life this year by starting it off right -- with an organized nursery. Sure, things are bound to get a little messy (okay, very messy) once your little one arrives, but if you have items in place to help keep the nursery in order, clean up time will be a breeze, which amounts to more quality time with baby.
Organize the closet
It begins with organization and making good use of all the space in your nursery. There are many great products available that are functional pieces for the nursery and also provide extra storage space.
Take a look at the functionality of the baby's future closet. You want to make sure you can utilize the entire space, no matter how big or small. Are there plenty of hanging racks, shelves and even drawers? If not, there are many closet storage additions available at places like Target, Home Depot and Lowe's that you can add into your existing closet space without a total renovation. ClosetMaid makes some affordable pieces that you can install yourself or simply fit into and around your existing closet layout.
Finding storage space
Let's face it: The crib takes up a lot of room in the nursery. But it also comes with a perk – hidden storage space underneath. Jessica Stone, mom to three-month-old Tyler, swears by her crib trundle, which slides underneath the crib. It is ideal for storing extra items that you don't use everyday. You can even just use some plastic storage bins, such as those sold by Rubbermaid, in which to store some nonessentials.
The Munchkin diaper change organizer is a great help when you're changing baby. With eight pockets for diapers, wipes, creams, powders, etc., having this little number by your side when you're changing baby will make the process go a lot smoother, and it frees up the extra shelves and drawers in the diaper changer for other items.
Toy chests can make quick work of organizing the myriad of playthings your little one is sure to accumulate, but they can often be bulky and take up quite a bit of space. If your nursery doesn't allow room for a toy box, consider a toy bag that can be affixed to the diaper changer. Allison Handler, mom of two, hangs several cute ones on the wall that serve as functional decor. The best part is, you can't tell what's in there, so Allison even tucks clothes and extra diapers in them.
Organize the bathroom
Bath time for little ones is a lot more fun with toys, bubbles and don't forget rubber ducky! But that can crowd the bath for other members of the family. Enter Secure Baby's bath time corner organizer, a mesh bag with different compartments that attached via suction cup to bath and shower walls. Voila — you've got bath time all cleaned up!
 
One last tip – keep in mind that less sometimes really is more. Be realistic about what you and your baby will actually need and use. Juts because there are a million baby products available today, doesn't mean you need all of them. Keep your registry list simple, stick to the basics and discover what you might need and use as your baby grows. Just think of all the extra room you'll have to play!<


Read More: