Check Out These Three Registry Items You Might Just Need!
Baby registries can overflow with unnecessary products, but some are absolute must-haves. Check out the three baby registry items we think you need!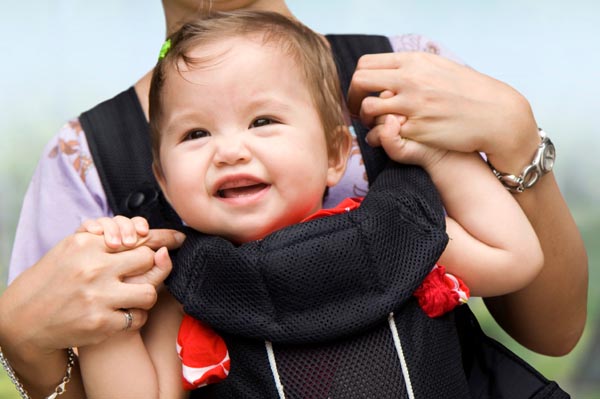 A few weeks ago, I shared three baby registry items you can live without. Now let's talk about three baby registry items I think are important! I'm not including the "big items" on this list. We'll discuss those later. Rather, following are three smaller -- but super helpful -- items I think you should include on your registry.
A baby carrier
Not all moms love baby carriers, but I think it's a great idea to at least give one a try. There is nothing better than being able to carry your baby around with you -- close to your body -- while still having your hands free.
Babywearing is great for bonding and productivity! I purchased and tried four different carriers and loved the Ergo the most, but I know that everyone is different. I listed and included real mom reviews in The best of babywearing if you'd like to learn about several options. However, the Ergo did win first place in the SheKnows 2010 Parents' Choice Awards! Just saying!
Layette
Babies go through a lot of clothes during the early months. Spit up, drool and the dreaded-but-unavoidable diaper "incidents" mean babies need many changes of clothes. While a few cute or fancy outfits are probably on every mom's list, don't forget to register for the basics: onesies (or body suits) and side snap shirts, jammies, caps, socks, booties and mittens are musts. For help, take a look at SheKnow's guide for buying the first layette. You can register for all of these items. Who doesn't love to gift an expectant mom with sweet little baby clothes?!
Boppy Pillow
I know some people love their boppies and others never touch them. While I didn't use mine as often as some because my children were older infants when we adopted them, I did use it occasionally. Boppies are great whether you are nursing or bottle-feeding,
Tell us
Do you have any can't-live-without-them registry items? Share them in the comments section!