The Leading Cause Of Death For Young Children
What is the leading cause of death for young kids? Is it auto accidents? Poisoning? Or maybe it's falls? Nope......
What is the leading cause of death for young kids? Is it
auto accidents
?
Poisoning
? Or maybe it's
falls
? Nope... all of the above are dangers for sure, but none of the above are the leading cause of death for young kids. The leading cause of death for kids between 1 year and 4 years of age is
drowning
. We're always discussing water safety here at Pregnancy & Baby, but seriously, we do so for good reason. Far too many children drown each year. Each year, more than 800 children drown. In 2009 there were an estimated 5,016 children injured due to a near drowning incident. The Consumer Product Safety Commission reports that there have been
48 child drownings
and 75 near-drownings in pools and spas alone since Memorial Day.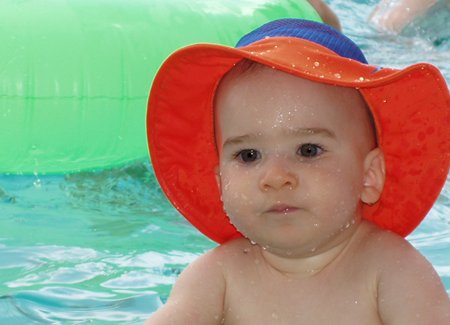 Due to the danger that water can pose for young children, Safe Kids USA with support from the U.S. Consumer Product Safety Commission is coordinating a national public education effort to raise awareness with parents and caregivers about water safety for children and help prevent drowning and entrapment in pools and spas. The new safety campaign focuses on
Lock, Look, and Learn
reminders.
LOCK
If a child is within reach of a pool or spa, it should be surrounded on all four sides by a LOCKED fence that's at least 4-feet high with self-closing and self-latching gates. Research shows that this type of fencing could prevent 50% to 90% of child drownings in residential pools.
LOOK
Always actively supervise children when they're in and around water. We've talked about this before, but it's worth saying again, most kids drown when they're being "supervised" by an adult. With this in mind, us adults need to do a much better job at paying attention. That means no phone calls, reading, text messages, drinking or other distracting behaviors. If you're watching the kids in the water, seriously, watch the kids.
LEARN