Most Parents Don't Know Enough About Car Seat Safety.
A survey released this week by AAA and Dorel Juvenile Group on child passenger safety found that although most parents...
A survey released this week by
AAA
and
Dorel Juvenile Group
on
child passenger safety
found that although most parents (76%) list safety as their top concern when purchasing a car seat, there is a significant knowledge gap that exists when it comes to the
use of car seats
and child passenger safety.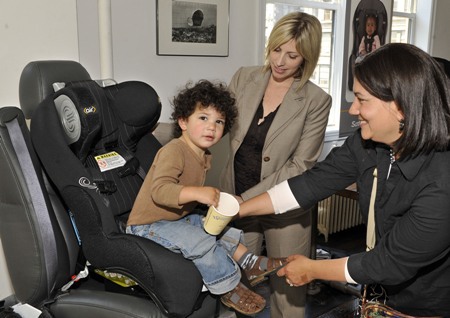 Key findings include:
Less than half (44%) knew the safest position for a car seat is in the center of the seat.
About one in four (26%) survey respondents could identify proper child safety seat age and height recommendations.
The NHTSA estimates that as many as 75 percent of car seats on the road today are not properly installed.
Some things parents need to know
AAA recommends that any child up to age 8 or 4 feet 9 inches tall should be secured in a child safety seat or booster seat.
AAA recommends that all children 12 years of age or younger ride in the back seat of a vehicle.
For more tips on car seat installation, how to know when it is time for a new car seat/booster seat and the latest in car seat safety visit the
Safety 1st
website for some
free car safety checklists
and
watch handy videos
on proper car seat installation and use.