At This Point, I'm Thinking If You Have ANY Drop-Down Crib, You May Want To Consider A New Crib. There's Been Recall After Recall With No Clear End In Sight.
Just a reminder - drop-side cribs are very dangerious. Last month I posted about the Graco crib recall and the...
Just a reminder - drop-side cribs are very dangerious. Last month I posted about the
Graco crib recall
and the
Simplicity crib recall
. If you missed those posts, please check them out. Drop-side cribs do not belong in your home and could seriously harm your baby. On Friday, the
Consumer Product Safety Commission
pointed out that at least 32 children have been strangled or suffocated over the last nine years due to drop-side crib defects and during those same nine years at least 14 other children's deaths were linked to drop-side cribs (these 14 deaths are inconclusively linked - but still under investigation). These new reminder warnings were issue because now there's
another drop-side crib recall
in affect...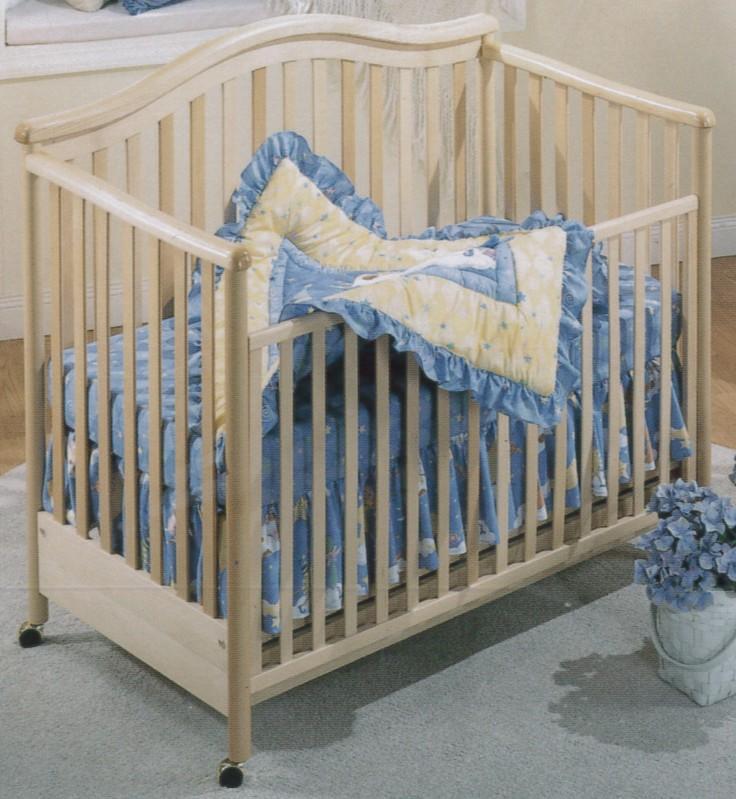 About 170,000
C&T International/Sorelle drop-side cribs
have been recalled. These cribs may also be distributed under the name Golden Baby Inc. CPSC and C&T/Sorelle have received reports of 104 incidents of drop-side and slat detachments in C&T/Sorelle drop-side cribs. Six infants received bruises and abrasions to the head, face, torso or leg from becoming entrapped or falling after the drop side collapsed. An additional five infants who were entrapped or fell were found by their parents and were not injured.
Description:
This recall involves C&T International, Sorelle and Golden Baby wood cribs. The full-size cribs were sold in natural, white and cherry finishes. The model number and/or model name is printed on a label affixed to the footboard or headboard under the Caution statement.
Sold at:
Children's product stores and other retailers nationwide from January 2000 through March 2010 for between $300 and $600.
What you should do:
CPSC says to stop using the recalled cribs and find an alternative, safe sleeping environment for your baby. Consumers should contact C&T/Sorelle to receive a free replacement kit. For four of the older models of the cribs – the Hampton, Jackie, Nina and Rita models -- the firm may be unable to supply a part to repair the crib and will, instead, provide consumers with a $100 voucher towards the purchase of another C&T product.
Consumer Contact:
For additional information, contact C&T/Sorelle toll-free at (877)791-9398 between 10 a.m. and 4 p.m. ET Monday through Friday or visit the
firm's website
.
See images of all the recalled cribs
.
AT THIS POINT
- I'm thinking no matter what sort of drop-down crib you have, you may want to consider a new crib. There's been recall after recall with no clear end in sight. It's very frustrating.