What Weighing The Risks Of Baby Vaccines Means.
It's National Infant Immunization Week 2010 so this week we're looking at vaccine issues such as basic information, common vaccine...
It's
National Infant Immunization Week 2010
so this week we're looking at vaccine issues such as basic information,
common vaccine concerns
and more. Some parents choose
not to vaccinate
their baby - and that is
your choice
and your right. However, it's also very important to weigh the risks of not getting your baby immunized.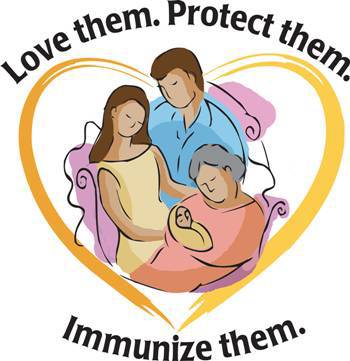 What does weighing the risks mean?
All the
choices we make for our children
may carry some risk but that doesn't mean it's necessarily a bad choice or the worst choice. To decide if vaccines are right for your child you need to consider the following...
The likelihood of something going wrong when your child does get a vaccine.
The likelihood of something going wrong when your child does not get a vaccine.
While ALL
vaccines
do carry some risk, parents need to consider two very important facts....
One
, the diseases your child may contract without the vaccine are more dangerious in almost all cases than the vaccine. For example all vaccines do have side effects and for some children these side affects may result in death. However, the numbers of children who die from infectious diseases FAR outweigh the number of children who die due to a negative vaccine reaction. One example of a side effect made worse by not getting a vaccine is the MMR vaccine which is given to prevent measles. With the MMR vaccine there is a side effect risk convulsions for 1 in 1000 individuals. If you catch measles because you haven't had the vaccine you're way more likely to have convulsions. The risk of convulsions for people with measles goes up to 1 in 200 individuals. Additionally you might consider that in 2008 alone, measles killed about
164 000 individuals
globally and is one of the leading causes of death among young children worldwide. On the flip-side, the MMR vaccine only causes
serious allergic reactions
for one individual within every million doses given. Result - getting this vaccine is much safer in the grand scheme of things then not getting it.
Two
, vaccines are considered extremely safe when compared to all the many things we allow our children to do daily. For example, CDC's National Center for Injury Prevention and Control reports that during the last 10 years about 9.2 million kids younger than 20 visited an emergency department for an unintentional injury and about 12,175 died each year. Most of those injuries and deaths were due to falls and motor vehicle accidents. In 2009 about 1,019 deaths resulting from all vaccines were reported to National Vaccine Injury Compensation Program. Some of those cases were dismissed as non-vaccine related. I'm sure that other serious complications and deaths due to vaccines go unreported each year but even considering that, it's safe to assume from the data available that many, many more kids die from falls and car accidents then die from vaccines annually yet we allow our kids in cars. Vaccines are not 100% effective or safe; there's no such thing as a drug that is. But if you weigh the risks vs. benefits you'll find that in most cases, for most individuals
having a vaccine is safer
than not having a vaccine.